The Kamasutra Laid The Foundation For The Most Civilised Of Societies
While many authors are discovering the Kamasutra's non-sex content, Seema Anand— author, mythologist and narrative practitioner—says there is a lot to celebrate about sex in the ancient treatise.
An authority on eastern erotology and tantric philosophy who uses the title Kamadevika, instead of Ms or Mrs, the London-based storyteller considers the Kamasutra the first book to place women on an equal footing with men. She views it as an incredible narrative of diplomacy and a brilliant lesson on language—there is no coarse or abusive language in the book, in contrast to today's abusive vocabulary around the sexual act. Her book, The Arts of Seduction, published in June 2018, is a guide to having great sex in the 21st century. Excerpts from an interview:
Suddenly there is a lot of Kamasutra all over the place. Are we rediscovering ancient Indian erotica?
For a nation that 'doesn't talk about sex', we seem to be focusing a lot on it in recent times.
I think it has more to do with how utterly dysfunctional our sexual attitudes have become and the kind of violence and aggression and ugliness it is leading to. We Indians live in a twilight zone of sexual attitudes. For centuries we have grown up with schools teaching sex is bad, sinful, evil. That is the front-of-brain, conscious thought.
My teacher at boarding school—I was six years old at the time and yet I remember this so clearly—told me, 'Only fast girls enjoy sex'. I didn't know what a 'fast girl' was. You can understand how we're trained to think about sex. It's a sin and it is so deeply ingrained that each time we 'do' it, we feel we have done wrong. Is it any surprise that we react to it with ugliness?
But we also have the Kamasutra factor, a subconscious DNA memory that talks of sex as a thing of pleasure and beauty, a thing of divinity even. I think our return to the work of Vatsyayan is a subconscious effort to try and change the ingrained attitudes.
The Kamasutra is the most beautiful, elegant and refined of all erotic writings. It inspired the poets of India—Kalidasa, Bhanu Datta, Bihari—to write epic romances. It laid the foundation for the most civilised of societies, a thing that we have not known ever since.
Our sexuality is an inherent part of our psyche; it is the core of our being. Maybe, we are all trying to dig deeper into our subconscious and understand ourselves better. Maybe, we have realised that there is more to sex than sin and evil—or at least I hope we have.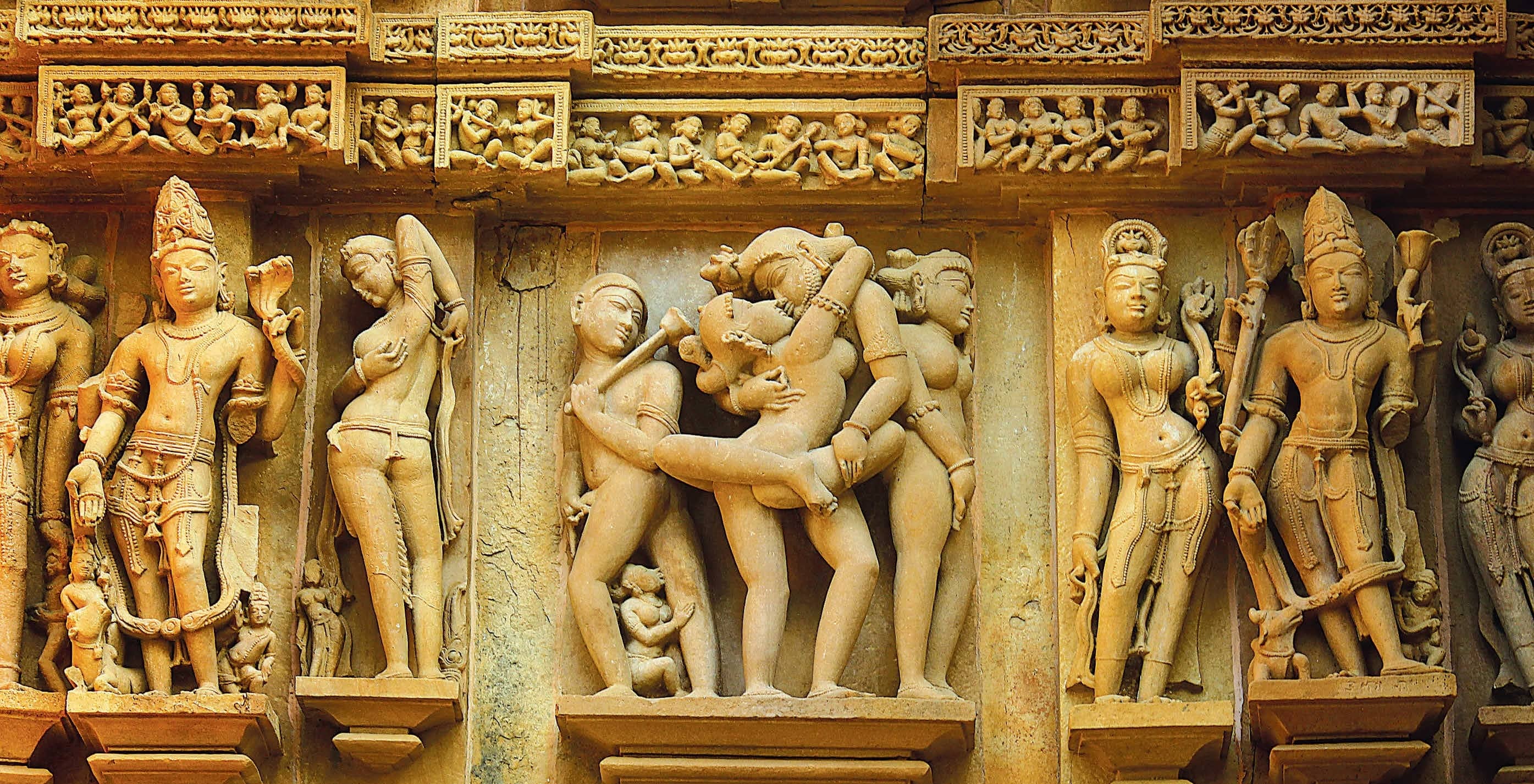 Is this rediscovery of the Kamasutra a reflection on our moral policing and our resistance to the feminist movement? A reminder that ancient India had very liberal attitudes towards women's sexual freedom?
There is certainly a conscious 'Kamasutra branding' going on. A jingoistic "Look, we were such a liberal society thousands of years ago when the west couldn't even be called a society." But I would like to think that it is representative of the new identity that women are working towards.
For a long time 'pleasure' has been a male privilege—the woman's duty was to please, and in pleasing her man, she would experience pleasure. The taking away of a woman's right to pleasure is what has reduced the sexual act to nothing more than a quick involuntary ejaculation that most people mistake for an orgasm. Result: There is no real 'pleasure' for anyone; not for the man and definitely not for the woman. And if, as a result, a woman found herself turning off sex, then 'she was frigid'.
You can read up to 3 premium stories before you subscribe to Magzter GOLD
Log in, if you are already a subscriber
Get unlimited access to thousands of curated premium stories, newspapers and 5,000+ magazines
READ THE ENTIRE ISSUE
June 09, 2019