The Blade Runner
How Shalini Saraswathi overcame loss of her hands and legs and became an inspiration to everyone around her.
Shalini Saraswathi lost her limbs to a rare bacterial infection she contracted while on a holiday in Cambodia in February 2012. "Around a month after the holiday, I started feeling exhausted and slightly feverish," says Shalini, 39, wiping off her tears with the stub of her arm. "Since I was pregnant at that time, my doctor attributed these symptoms to the pregnancy. My condition deteriorated rapidly, however, and on April 1, 2012, I was admitted to the ICU of Bengaluru's Manipal Hospital. I had a multi-organ failure, my heart stopped beating and my lungs were filled with water. No one thought I would make it."
She also lost the baby. Shalini recovered from her critical condition in a few days but the doctors were baffled about what had led to it. "Initially, I was treated for both malaria and dengue, as my platelet count had dropped substantially," says Shalini. Then, the doctors discussed her case with infectious diseases specialists in Cambodia and concluded that she had contracted Rickettsial with morts, a bacterial infection that is rare in India, but endemic to Southeast Asia.
Shalini had blood clots on her hands and legs, which obstructed the blood flow through the circulatory system. Thus, she soon developed gangrene—a condition where body tissues die because of inadequate blood supply—in her legs. The doctors told Shalini that her legs would have to be amputated, but she was determined to save them and turned to alternative medicine.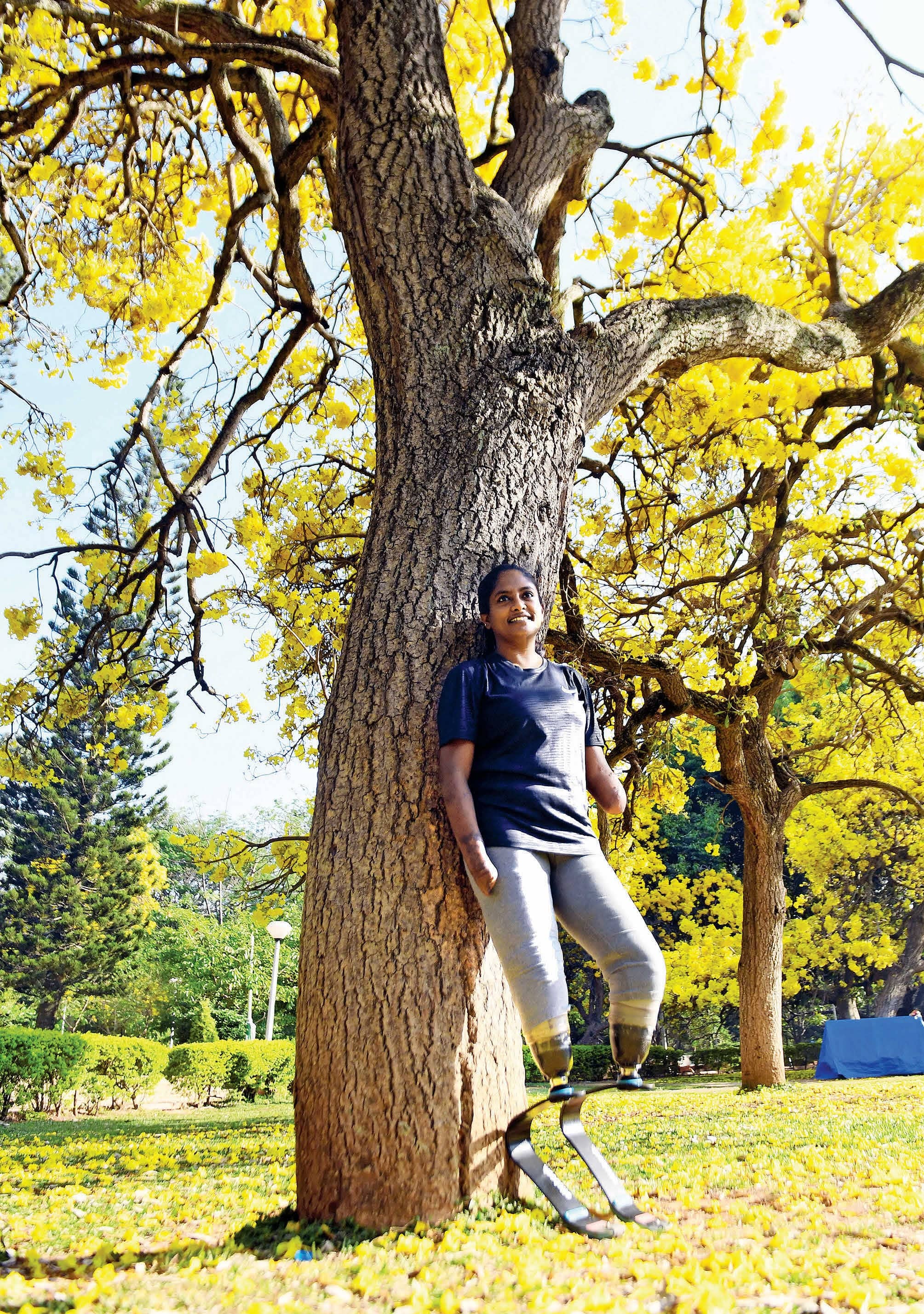 A Malayali, raised in Bengaluru, Shalini had heard many stories of healing through ayurveda. Thus, she went to Ottapalam, in Kerala, and consulted the spiritual leader and ayurvedic practitioner Swami Nirmalananda Giri Maharaj. "With ayurvedic treatment, the gangrene went away, so we thought things would get better from there," says Shalini. (The swami died in 2017.)
Back in Bengaluru, Shalini started working from home. "I was constantly typing on my laptop, and fractured my left hand in March 2013," says Shalini, a deputy general manager at Firstsource Solutions, a business process outsourcing company. The doctors told her they had no choice but to amputate her hand. When she was admitted to hospital, Shalini still had hope that somehow the doctors would be able to save her hand. She remembers waking up dazed after the operation. "My hand was completely bandaged," she says. "I asked a nurse if the doctors had managed to fix my hand. She looked extremely uncomfortable and said, 'They've cut it,' and quickly walked away."
Then, in August 2013, while she was having a casual conversation with her brother-in-law, her right hand broke off like a piece of dried wood. "I soon realised there was no point in waiting for the inevitable, and in September 2013, I got both my legs amputated." The effects of the surgery were excruciating, both physically and emotionally. "The stumps of my legs were swollen, and I was on painkillers," says Shalini. "Once the anaesthesia wore off, the pain was unbearable."
When the pain subsided, and it dawned on her that she was completely immobile, the emotional trauma set in. It was a massive elephant in the room, as her family refused to discuss the subject in front of her. Every time she looked at the stubs of her limbs, she felt devastated.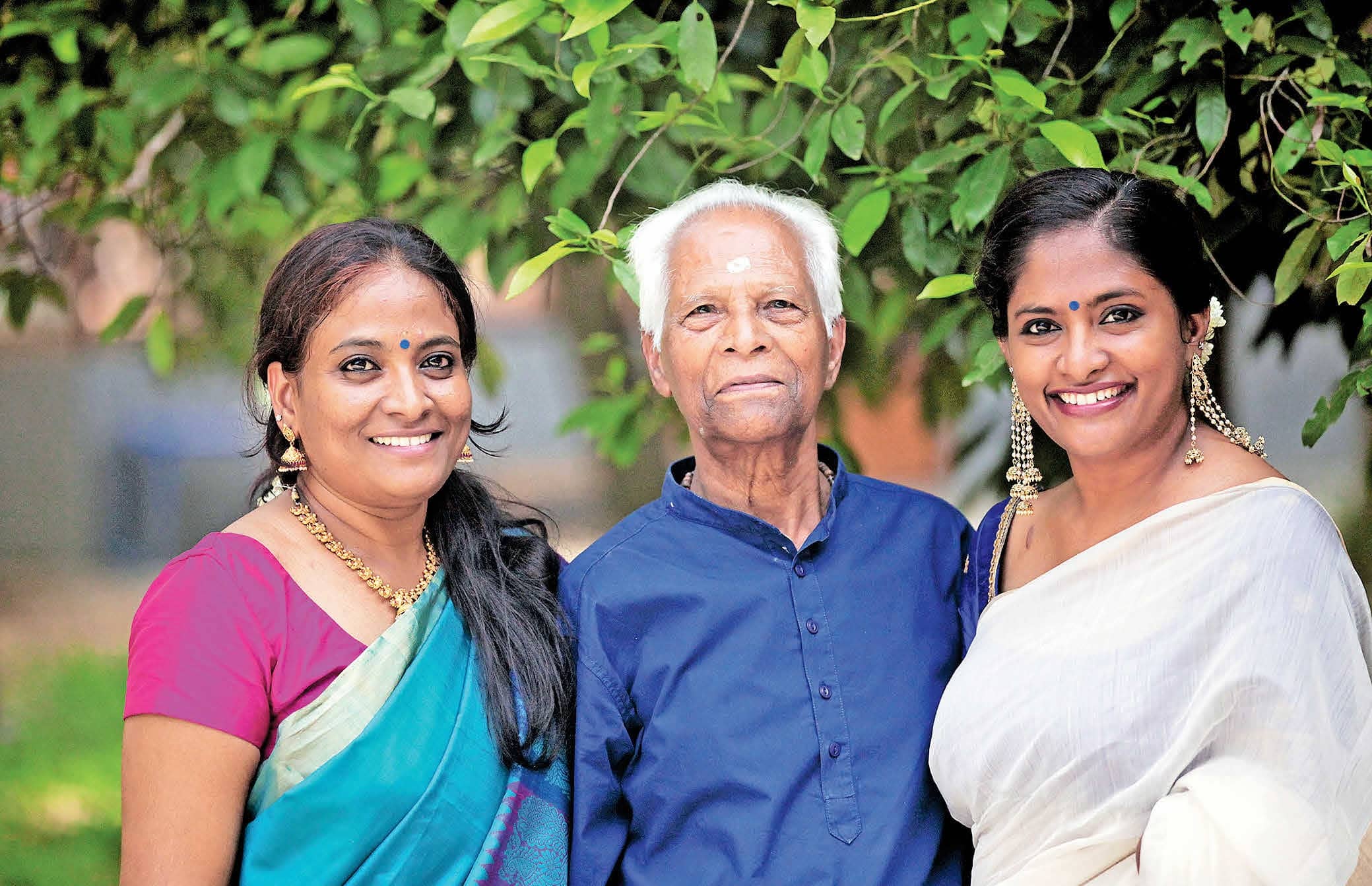 You can read up to 3 premium stories before you subscribe to Magzter GOLD
Log in, if you are already a subscriber
Get unlimited access to thousands of curated premium stories, newspapers and 5,000+ magazines
READ THE ENTIRE ISSUE
April 07, 2019