Sleep Log
THE WEEK
|
September 30, 2018
An excess of sleep or lack of it can affect your body and mind. Scientists are digging deep into our sleep patterns and offering insights on how to sleep better and tackle its many disorders
As a teenager, Reshma Valliappan would graze her imaginary flock of sheep in a field of green grass before going to bed.
"They say counting sheep, jumping over a fence, helps you drift off to sleep. But it never really worked for me," says the 38-year-old from Pune who had severe insomnia. So, she turned to books, from bedtime stories to history books and boring magazines. But that only left her annoyed and awake. As sleep became elusive, Valliappan started figuring out ways to while away the hours—she would talk to fictitious friends or call up a radio station and chat with random people.
"Despite being a hyperactive kid, I had trouble falling asleep," recalls Valliappan, who spent her childhood in Malaysia. "Unlike most kids, I would work out at least six hours a day. I would have basketball and band practice, Taekwondo and would be running around in school on my lunch break. Yet, I couldn't sleep at night." Her teachers would turn a blind eye to her sleeping in class. Once a week, she would sleep for six or seven hours. This was her sleep pattern for several years.
Valliappan then started self-medicating. "I would smoke weed and drink a bunch of other things, which would tire me out and I would crash out." She eventually outgrew that phase as she became aware of their adverse effects.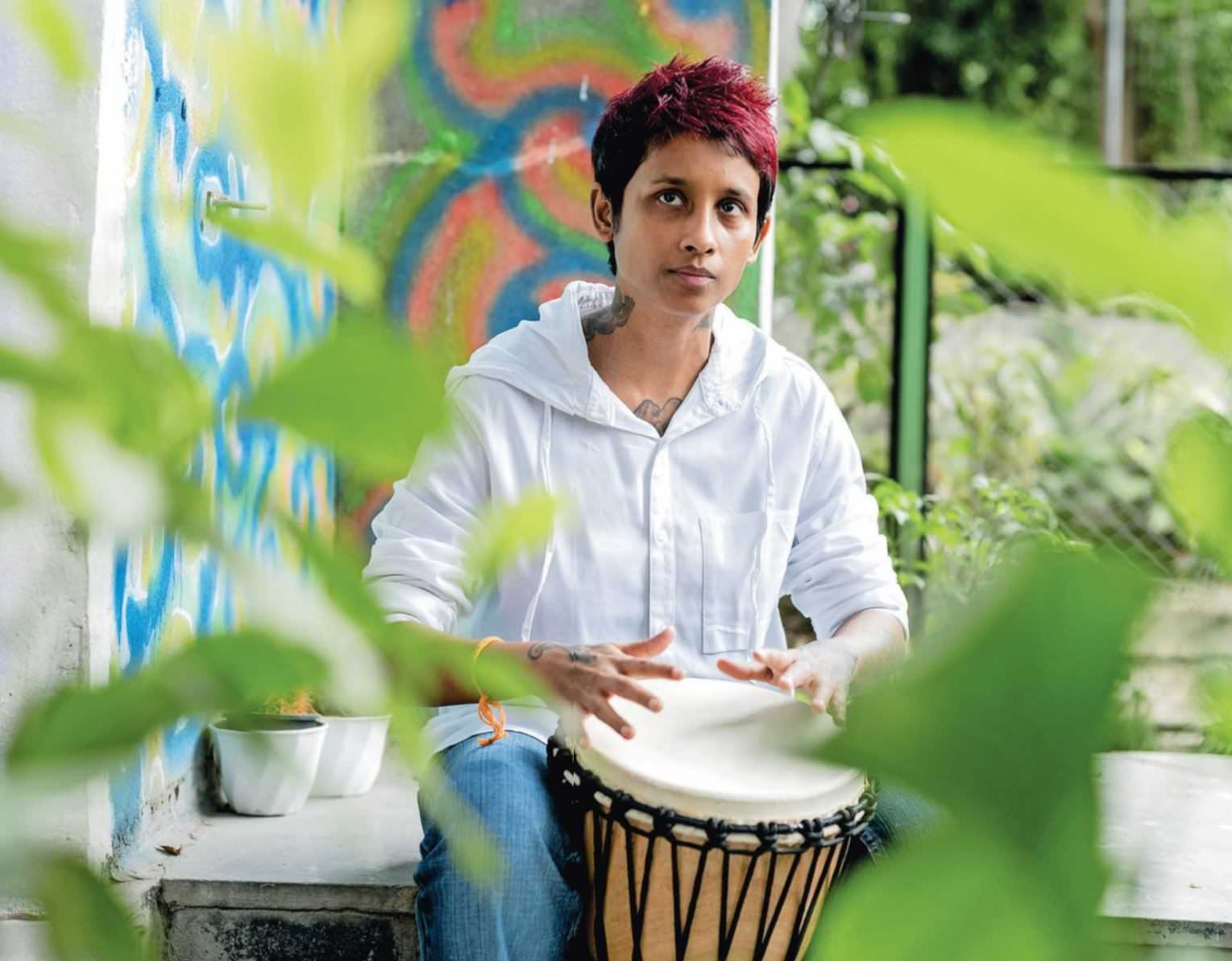 Insomnia can be a trigger for several psychiatric disorders, including schizophrenia. Valliappan was diagnosed with schizophrenia at 22, and her sleep problems still persist. "Sometimes I dream with my eyes open. People normally dream when they are in a subconscious state, whereas I deal with dreams in a conscious state. It feels like going mad," she says.
Valliappan also had bouts of sleep paralysis, a condition wherein your mind is awake, but the body remains in a paralysed state. "Sleep paralysis occurs when you wake up during REM sleep, and your body still remains paralysed due to a mismatch between wakefulness and sleep," says Dr Ravi Gupta, additional professor, department of psychiatry, All India Institute of Medical Sciences Rishikesh.
Sleep paralysis can be scary, says Valliappan. "'The first time it happened, I was wide awake," she says. "My eyes were open. I was conscious of everything that was going on around me. But for about eight hours, I could not move my limbs, let alone get off the bed. It felt like some devil was sitting on top of me, and my body was glued to the bed. There was no way I could get up. At one point, I felt like somebody was sucking my body from below the bed and holding me down so that I couldn't move."
Then there is Danielle Hulshizer, 39, from Boca Raton in Florida, United States, who would be in a perpetual state of 'sleep drunkenness'. She could sleep for up to 23 hours a day, for several days straight. Without stimulants, she could not stay awake even for a few hours.
As a teenager, Hulshizer would complain of being tired all the time. Her family and teachers thought her fatigue was a result of her physical exertion—a competitive figure skater, she would get up around 2am and would be on the ice rink until she had to leave for school.
Staying awake became progressively harder for Hulshizer as she got older. "It seemed the harder I tried to stay awake, the faster I would crash," she says.
Hulshizer injured her hip in 1996, and that forced her to give up competitive skating and put an end to the early morning sessions. Yet, excessive sleepiness persisted. As she realised her sleepiness was not normal, she consulted a string of doctors. But none of them could figure out what was wrong. Even with high doses of stimulants, Hulshizer found it hard to lead a healthy life. "Eventually, the stimulants would become less effective as my body developed tolerance," says Hulshizer, who now lives with her husband, Scot, and two Siberian cats. "So I had to keep switching drugs or increasing dosages. Looking back, it was incredibly hard on my body. But I really had no other choice."
Hulshizer developed tremors and migraines, which were likely side-effects of the drugs she took. Once she had a migraine that lasted for over a month. "Every waking moment was pure agony," she recalls. She sought counsel from many medical specialists and was put on anti-migraine drugs. They didn't help much, and she ended up taking more medications to counteract their side effects. "At one point, I think I was taking something like 17 pills per day," she says.
Hulshizer finally got to the point where she was unable to function, at home or at work. Her tremors were so severe that she couldn't eat food—her shaky hands could barely hold the spoon, and the food would fall off before it reached her mouth. A colleague would have to sign her into meetings, or take notes for her because she couldn't hold a pen steady.
Around that time, Hulshizer saw a neurologist at Emory University in Atlanta. He suspected her health problems were associated with her sleep patterns. He reached out to his colleague, Dr David Rye, professor of neurology at The Emory Sleep Centre and director of research for Emory Healthcare's Programme in Sleep. Rye diagnosed Hulshizer with idiopathic hypersomnia. People with this condition sometimes sleep for up to 50 hours continuously. Rye says people with idiopathic hypersomnia feel sleepy all the time because of "what has been referred to as an endozepine or a naturally occurring bodily substance, detectable in one's cerebrospinal fluid".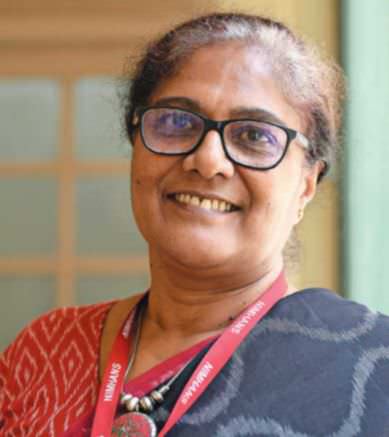 Instead of self-medicating or approaching several specialists, Valliappan and Hulshizer should have got a sleep study or polysomnography done, which would have assessed their sleep quality and patterns and determined if they suffer from any sleep disorders. "We have got a state-of-the-art Human Sleep Research Laboratory to undertake whole night studies on sleep," says Dr Bindu M. Kutty, professor and head, department of neurophysiology, National Institute of Mental Health and Neurosciences (NIMHANS), Bengaluru.
Sleep studies capture information about your heart rate, eye and body movements, breathing patterns, brain activity and oxygen levels in the blood. "The tests can evaluate the duration of non-rapid eye movement (NREM, which is deep sleep) and rapid eye movement (REM) sleep states, total sleep duration and sleep efficiency," says Kutty who was former general secretary of the Indian Sleep Research Society.
"We interrogate the brain's activity by monitoring the electroencephalogram (EEG) changes associated with sleep states."
Sleep science has made giant strides in recent times. New studies offer insights on ways to sleep better and tackle sleep disorders. Sleep scientist Dr Daniel Gartenberg's prescription for improving deep sleep is unbelievably simple: all you have to do is listen to certain sounds during sleep. "These sounds are at the same burst frequency as your brainwaves when you are in a deep sleep. The sound patterns prime your mind to have more of regenerative delta waves," says the sonic sleep coach from New Jersey who is currently based in New York.
Dr Dmitry Gerashchenko, assistant professor at the Harvard Medical School in Massachusetts, says that you can even improve your memory by playing some sounds during sleep.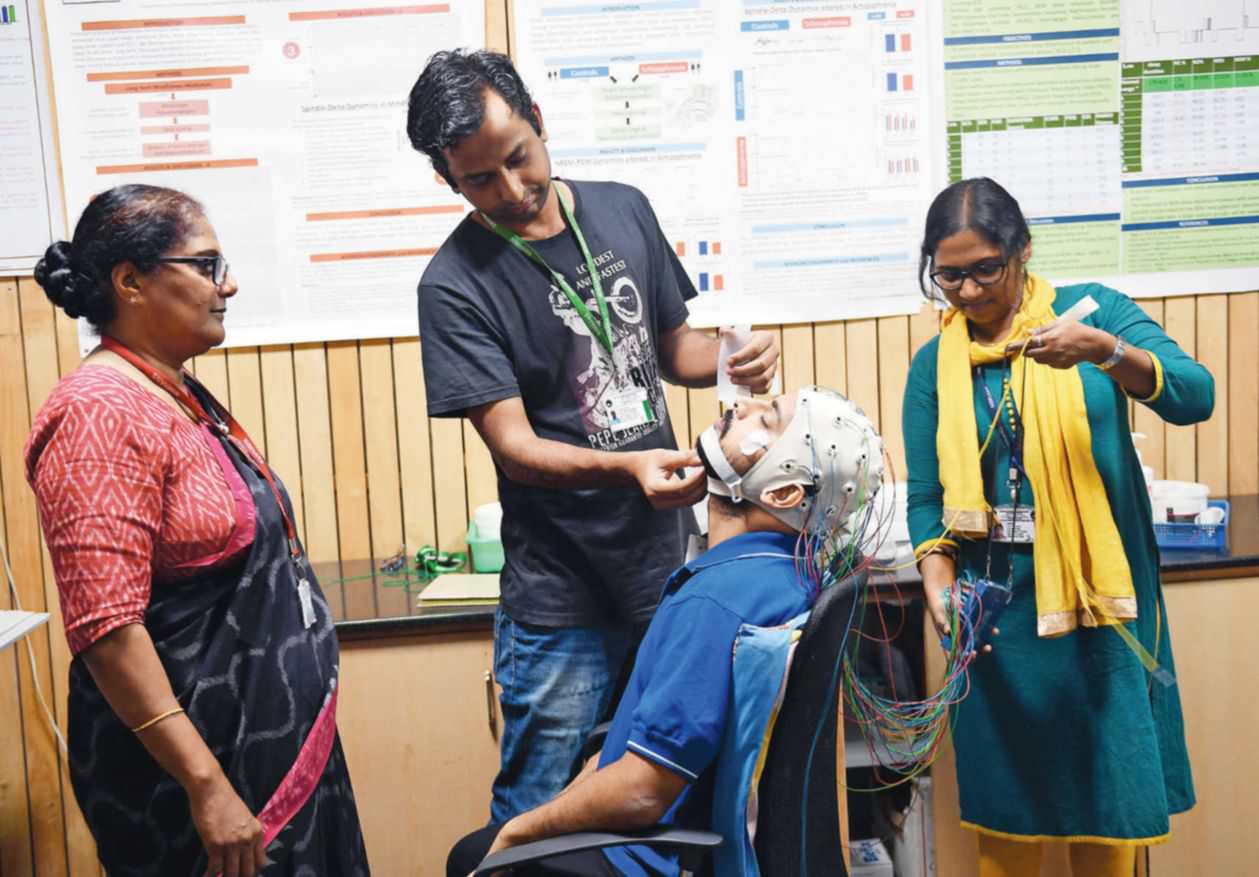 Though sleep is a restful time, many things happen in the body while we are asleep. "The brain consolidates memories during deep sleep," says Dr M.S. Kanwar, senior consultant, respiratory and sleep medicine, Indraprastha Apollo Hospitals, New Delhi. "Certain stages of sleep are restorative. Growth hormones and others such as thyroid hormones are secreted during sleep. These hormones are essential for building muscles and bones and can influence height. Most of the cell regeneration in the body occurs during sleep. Even growth of hair is part of this regeneration process."
You can read up to 3 premium stories before you subscribe to Magzter GOLD
Log in, if you are already a subscriber
Get unlimited access to thousands of curated premium stories, newspapers and 5,000+ magazines
READ THE ENTIRE ISSUE
September 30, 2018