Rules of Return
THE WEEK
|
February 02, 2020
Dismissing Chinese plans to name his successor, the Dalai Lama says he alone will have the authority to decide on his reincarnation
As China moves ahead with its plans to name the next Dalai Lama, there is concern among Tibetan Buddhists and also in India, which is home to tens of thousands of Tibetan refugees, including the 14th Dalai Lama.

Flanked by a hostile Pakistan and an aggressive China, India has so far been reticent in playing the Dalai Lama reincarnation card. The United States has recently taken up the challenge to target China over the issue. After the Donald Trump administration stepped up pressure, China permitted US ambassador Terry Branstad to visit Tibet last May. It was followed by the visit of Samuel D. Brownback, US ambassador-at-large for international religious freedom, to Dharamshala to meet the Dalai Lama.

"The role of picking the Dalai Lama's successor belongs to the Tibetan Buddhist system, the Dalai Lama and other Tibetan Buddhist leaders," said Brownback. "It does not belong to anybody else, not any government or any entity." His comments drew sharp response from Beijing. The Chinese foreign ministry said the reincarnation of the living Buddhas, including the Dalai Lama, should comply with Chinese laws and regulations.

While the US and China were involved in a spat, New Delhi remained a silent spectator. Although it allowed Brownback to visit Dharamshala, India remained tightlipped about the reincarnation issue. No Indian official has visited the Dalai Lama recently. Although Prime Minister Narendra Modi was in Dharamshala on November 7 for a global investors' meet, he did not visit the Dalai Lama.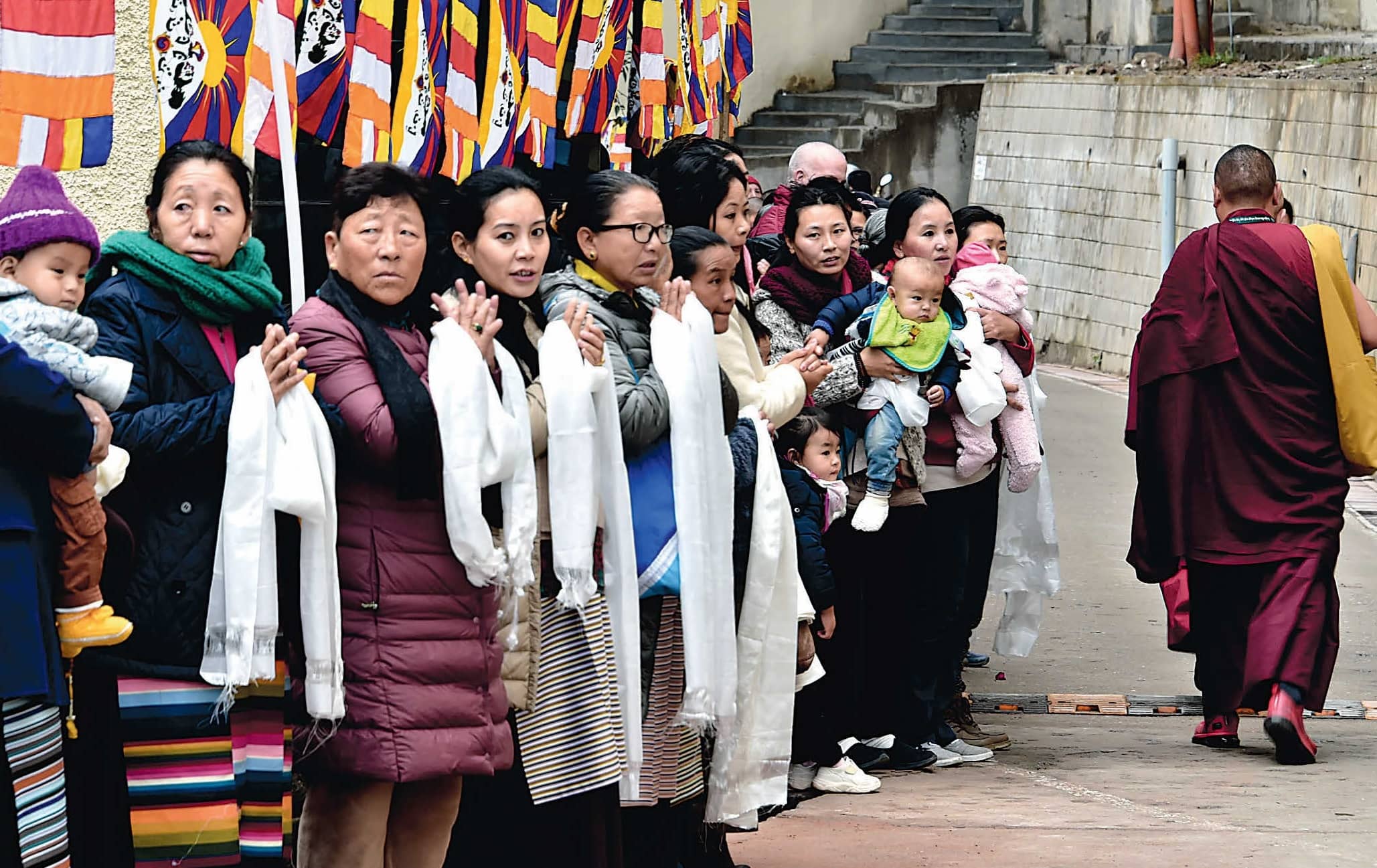 New Delhi has been remarkably patient on the Tibetan issue, focusing more on its soft power. Addressing the United Nations General Assembly last September, Modi said India's gift to the world was Buddha's wisdom. By preserving the Buddhist culture and its scriptures from which the reincarnation theory of the Dalai Lama also emanates, India stands to gain as a global spiritual power. It also gives India a strategic advantage over China.
"We must keep in mind that for China, there is no short-term strategy," said Amitabh Mathur, who was adviser on Tibetan affairs to the Union home ministry till September 2018. "Even its shortest-term strategy looks 30 to 60 years ahead. What we may be preparing for today, China must have prepared for long ago."
The seeds of an inevitable conflict between New Delhi and Beijing on the issue was sown 60 years ago. Disguised as a solider, Tenzin Gyatso, the 14th Dalai Lama, fled the Potala Norbulingka palace in Lhasa on March 17, 1959, fearing arrest by an increasingly aggressive Mao Zedong regime. After a fortnight-long trek, the 23-year-old Dalai Lama entered India via Tawang. Prime minister Jawaharlal Nehru granted him political asylum and a Tibetan government-in-exile was established in Dharamshala. The Dalai Lama was the temporal and spiritual head of the Tibetan government till 2011 when he gave up much of his political authority to make way for a democratically elected Central Tibetan Administration (CTA).
You can read up to 3 premium stories before you subscribe to Magzter GOLD
Log in, if you are already a subscriber
Get unlimited access to thousands of curated premium stories, newspapers and 5,000+ magazines
READ THE ENTIRE ISSUE
February 02, 2020