Ready to rumble
THE WEEK|July 12, 2020
Despite promises of troop reduction, China has further strengthened its deployment on border flashpoints by setting up permanent bunkers, pillboxes and observation posts. THE WEEK looks at options before the Indian Army to impose a bigger cost on the enemy for the Galwan "betrayal"
After returning to Delhi from his two-day visit to the forward areas of eastern Ladakh on June 25, Army chief General M.M. Naravane first briefed Defence Minister Rajnath Singh. The duo then went to Prime Minister Narendra Modi with a detailed situation report. After interacting with soldiers injured in the Galwan clash and with his local commanders, General Naravane concluded that the situation in the Ladakh sector was way too serious. Despite promises of troop reduction, the People's Liberation Army (PLA) of China has further strengthened its deployment on the flashpoints by setting up permanent bunkers, pillboxes and observation posts. The prevailing sentiment on the ground on the Indian side is to impose a bigger cost on the enemy for the Galwan "betrayal".
Eyeball-to-eyeball situation prevails in multiple locations where troops are separated by barely 100m, although at the June 22 meeting between corps commanders, there was an understanding to maintain a distance of at least 2.5km to 3km. What is most worrying for India is the deployment of Chinese armoured vehicles and artillery units in areas facing the Gogra Post-Hot Springs region. In response, India has moved forward its newly-inducted M777 howitzers, T-90 Bhishma tanks and other armoured vehicles. While China has deployed the S-400 air defence system, India has in place its Akash air defence system.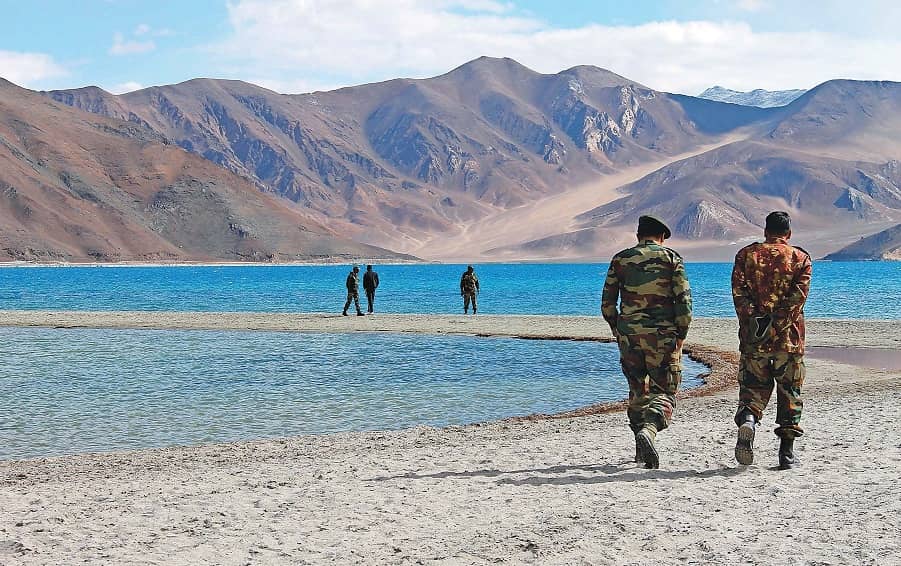 Even as New Delhi is exploring diplomatic and economic options to put pressure on Beijing to return to the pre-April status quo, the Army has been devising ways to show its prowess to the enemy. "Either you exercise military options or you wait and watch through negotiations. But in the wait-and-watch scenario, another Galwan type clash cannot be ruled out," said a former deputy Army chief. "Military options, however, always have the risk of escalation."
The PLA has 2.3 lakh troops under its western theatre command and the Tibet and Xinjiang military districts. It has recently deployed its 4th Motorised Infantry Division opposite Daulat Beg Oldie-Debang, while the 6th Mechanised Infantry Division is positioned between Pangong Tso and Chumar. There is another Chinese division opposite Demchok. A military observer said the PLA's objective could be to threaten a section of the Darbuk-Shyok-DBO road and cut off the DBO sector, restricting India's access to the Karakoram Pass.
Military analysts believe that India has an edge over China as it has fought and won several wars with Pakistan. Moreover, it has many fighter aircraft capable of flying at high altitudes. Chinese pilots have to fly with limited supplies and fuel because of difficult weather at their air bases in Tibet.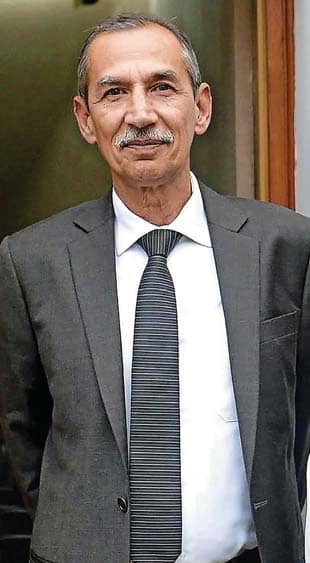 HOLDING THE LINE
With heavy deployment, the enemy can be restricted to wherever they are, which is known as holding the line in military strategy. To ramp up its deployment along the 826km-long front on the Line of Actual Control in Ladakh, the Army, apart from its regular deployment, has moved at least two of its divisions from their peacetime locations in Himachal Pradesh and Uttar Pradesh towards the Ladakh sector, along with two engineer regiments.
Animal Transport Units, which have not been used for several years, have been reactivated to move arms and ammunition to places without proper roads. The units, consisting of sturdy mules, have been assigned to support remote outposts located at heights of up to 19,000 feet.
The Army has moved an infantry division to look after the Galwan and DBO sector, and there is another division to take on aggression in Hot Springs, Chushul, Pangong Tso and Spanggur Gap. Another division is based at Chumur and Demchok. The frontline troops are reinforced by infantry and armoured brigades, three tank regiments and a mechanised regiment.
You can read up to 3 premium stories before you subscribe to Magzter GOLD
Log in, if you are already a subscriber
Get unlimited access to thousands of curated premium stories and 5,000+ magazines
READ THE ENTIRE ISSUE
July 12, 2020