IN JOE, WE TRUST
THE WEEK|July 19, 2020
Biden enjoys a clear edge in the opinion polls. But to win in November, he needs to further step up his campaign and tackle Trump head-on
FOR HIS CLASSMATES at the Archmere Academy, a Roman Catholic day school in Claymont, Delaware, Joseph Robinette Biden Jr was Joe "Bye-bye". The nickname stuck because Biden had a debilitating stutter and could not even pronounce his surname properly. He was Joe Impedimenta in his Latin class as he just could not finish a sentence. But Biden never gave up. He worked on his staccato delivery by memorising routine conversations and reciting poems—W.B. Yeats was a favourite, thanks to his Irish roots—in front of the mirror for hours. He even practised talking with pebbles in his mouth, like the Greek orator Demosthenes. By his sophomore year, the stutter was under control and he even managed to get himself elected class president, despite a patchy academic performance. Even today, most of his prepared speeches have markings on them, showing where to take breaks between words.
Taming his stutter gave "the scrappy kid from Scranton, Pennsylvania", enormous self-confidence. He was 10 when his family moved to Delaware after Biden Sr got a job as a car salesman. Biden met his future wife Neilia Hunter in the spring of 1965, while he was in the Bahamas, enjoying a break from undergraduate studies at the University of Delaware. While talking to the Hunters, Biden revealed his ambition: he wanted to be the president of the United States. That fire still burns even after 56 years, as he takes on Donald Trump in the presidential election this November.
It has not been an easy journey. In 1972, as a 29-year-old, Biden caused a major political upset in Delaware's history by beating incumbent Republican J. Caleb Boggs in the senate race. Biden had to take out a second mortgage to finance his campaign after wealthy donors deserted him as he was against lowering capital gains tax. He overcame a 30-point deficit and beat Boggs, a former governor and Congressman, who was a household name in Delaware.
Tragedy struck a month later. Neilia was driving home with their three children after picking up a Christmas tree when a tractor-trailer carrying corn cobs slammed into their station wagon. Neilia and their one-year-old daughter, Naomi, died on the spot, while the two sons, Beau and Hunter, escaped with serious injuries. Biden was devastated, but he took charge as senator, taking oath from his sons' hospital room. He never moved to the national capital, but commuted daily between Wilmington and Washington on Amtrak for more than 30 years, earning him the nickname Amtrak Joe.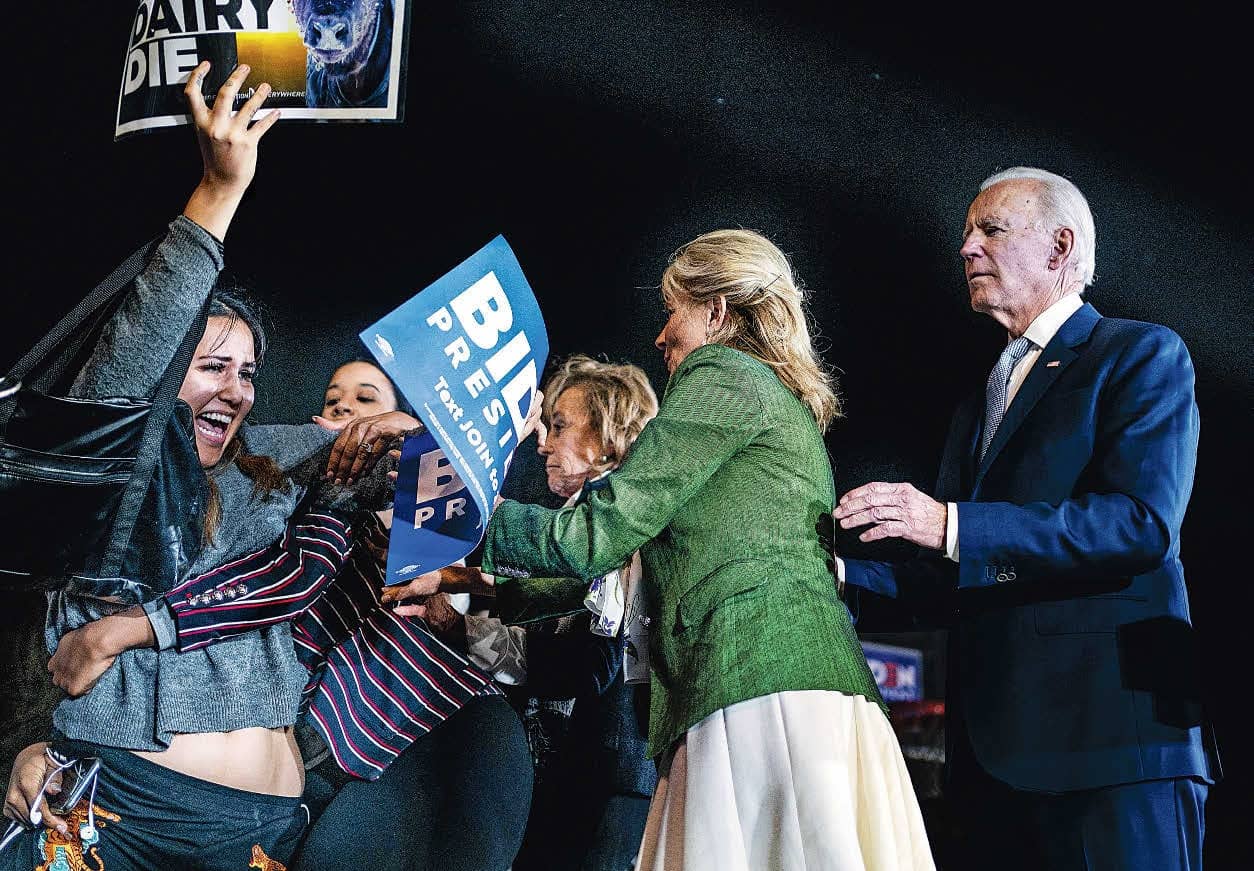 Five years after he lost Neilia, Biden fell in love with Jill, an English teacher at a community college. "She gave me back my life," Biden wrote in his 2007 memoir Promises to Keep. "She made me start to think my family might be whole again." Their wedding took place at the United Nations chapel in New York City with only close friends and family in attendance. Beau and Hunter stood with the bride and the groom at the altar and later joined them on their honeymoon trip.
You can read up to 3 premium stories before you subscribe to Magzter GOLD
Log in, if you are already a subscriber
Get unlimited access to thousands of curated premium stories and 5,000+ magazines
READ THE ENTIRE ISSUE
July 19, 2020