Hawk-Eyed, Hard-Nosed
Balancing sweeping economic reforms with targeted welfare policies will figure high on Modi's list of new priorities, even as he tries to consolidate his foreign policy gains
Pratul Sharma, Rekha Dixit, Namrata Biji Ahuja And Pradip R. Sagar
Policies are framed the way the political class interprets the mandate. Narendra Modi rode to power in 2014 on an anti-corruption juggernaut. After a cabinet meeting on May 27, a day after he was sworn in, Modi announced the setting up of a special team to unearth black money. His subsequent decisions—be it demonetisation, the law prohibiting benami transactions or even the goods and services tax—were all aimed at stemming the rot.
The 2019 mandate, which Modi termed a pro-incumbency wave, was even bigger. The BJP got more than 50 per cent votes in 224 of the 303 seats it won. The BJP recorded its highest vote-share jumps, of more than 6 per cent, in constituencies that were largely rural. The saffron party got over 22 crore votes, around five crore more than in 2014. The mandate surprised political observers, as it gave no indication of rural or farmer distress. Even dalits and scheduled tribes voted overwhelmingly for the BJP, as evident from the party's huge margins in many constituencies.
Nationalism was a key theme that influenced voters. Modi pushed his muscular doctrine on Kashmir, national security and bilateral relations, particularly with Pakistan and China, which won him overwhelming support from first-time voters and women.
Hindutva was another factor that worked in his favour. The cultural agenda of building a Ram temple in Ayodhya will be a priority for the new government, along with the removal of Article 370 (which gives autonomous status to Jammu and Kashmir) and Article 35A (which allows the assembly to define permanent residents of the state). Infrastructure development, poverty alleviation and the formulation of an education policy will also figure high on the list.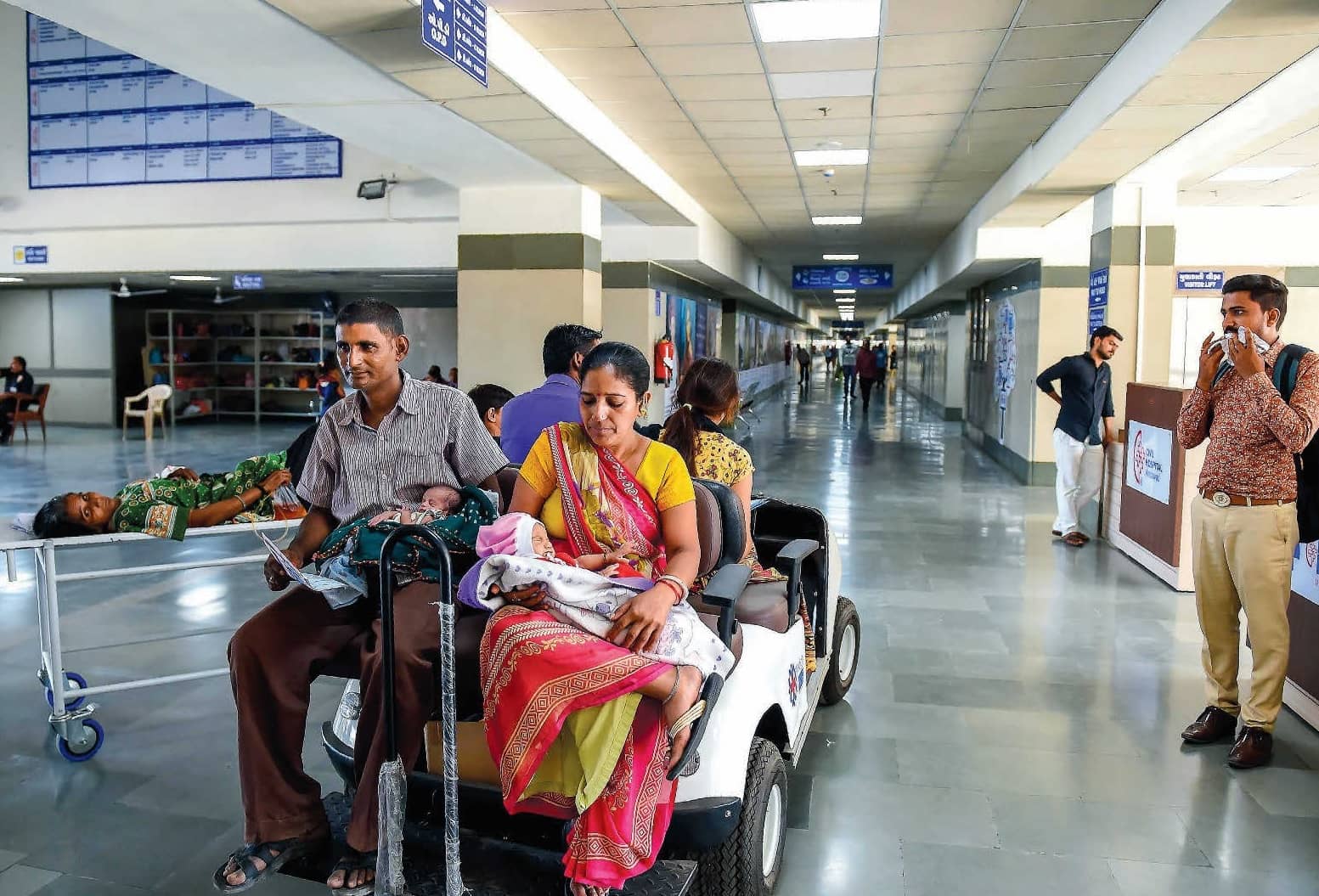 The first indication of his government's priorities came from Modi himself. "There will be only two castes in the country—the poor and those who lift the poor out of poverty," Modi said in his victory speech. The message: his welfarist focus will work in tandem with efforts to help the economy rebound.
The first Modi government's 33 welfare schemes had 24 crore beneficiaries. "These people voted for us and so did others, thinking that they, too, would benefit," said a BJP leader.
The focus of the new government will be on seamless delivery of the benefits. To improve the delivery mechanism and cut the red tape, Modi is expected to initiate bolder bureaucratic reforms. In his first term, he had brought in 10 specialists from outside the IAS, granting them the rank of joint secretary. This time, he is expected to recruit technocrats at the governance level, giving a bigger boost to the bureaucracy.
You can read up to 3 premium stories before you subscribe to Magzter GOLD
Log in, if you are already a subscriber
Get unlimited access to thousands of curated premium stories, newspapers and 5,000+ magazines
READ THE ENTIRE ISSUE
June 09, 2019