Exposed! How Companies Turn Black Money Into White
THE WEEK
|
February 03, 2019
It is not just businessmen and corporate houses, but politicians, too, who use the complex web of shell companies that crisscrosses Delhi, Mumbai and Kolkata to launder and stash their ill-gotten wealth.
The century-old building is falling apart as if in pain and shame, having lost not only its glory but also its honour. Once home to families of freedom fighters, Nagin-das Mansion on JSS Road in Mumbai, is now a symbol of the biggest corporate fraud in India. It is from here that fugitive diamantaire Nirav Modi ran his flagship companies—Firestar Diamond Inc and Diamond R Us—which are at the centre of the 11,400-crore Punjab National Bank scam.
The Enforcement Directorate has a list of around 40 other companies of Modi that are registered at this address, such as Moon Valuers Pvt Ltd, Moola Consultants Pvt Ltd, Ghazalah Investments Pvt Ltd and Bentley Realty Pvt Ltd. The ED believes these are shell companies formed for routing unaccounted money. Some of them have been forced to shut shop after their names were struck offby the Registrar of Companies; some others have changed name and address.
The proliferation of shell companies in cities big and small has become one of the biggest threats to the economic stability of India. "There has been a practice of creating some non-compliant companies, commonly known as shell companies or proxy companies, to route the financial transactions and money from the main frontman companies," said P.P. Chaudhary, Union minister of state for corporate affairs. "The government has struck off approximately 2.26 lakh companies in its first drive against non-compliant companies. We have written to the chief secretaries of states that the properties of these 2.26 lakh companies should not be allowed to be transferred or sold. In the second drive, the government issued notices to approximately 2.25 lakh non-compliant companies. The ministry is examining the responses of these companies. Till now we have struck offthe names of around 1 lakh non-compliant companies of these 2.25 lakh."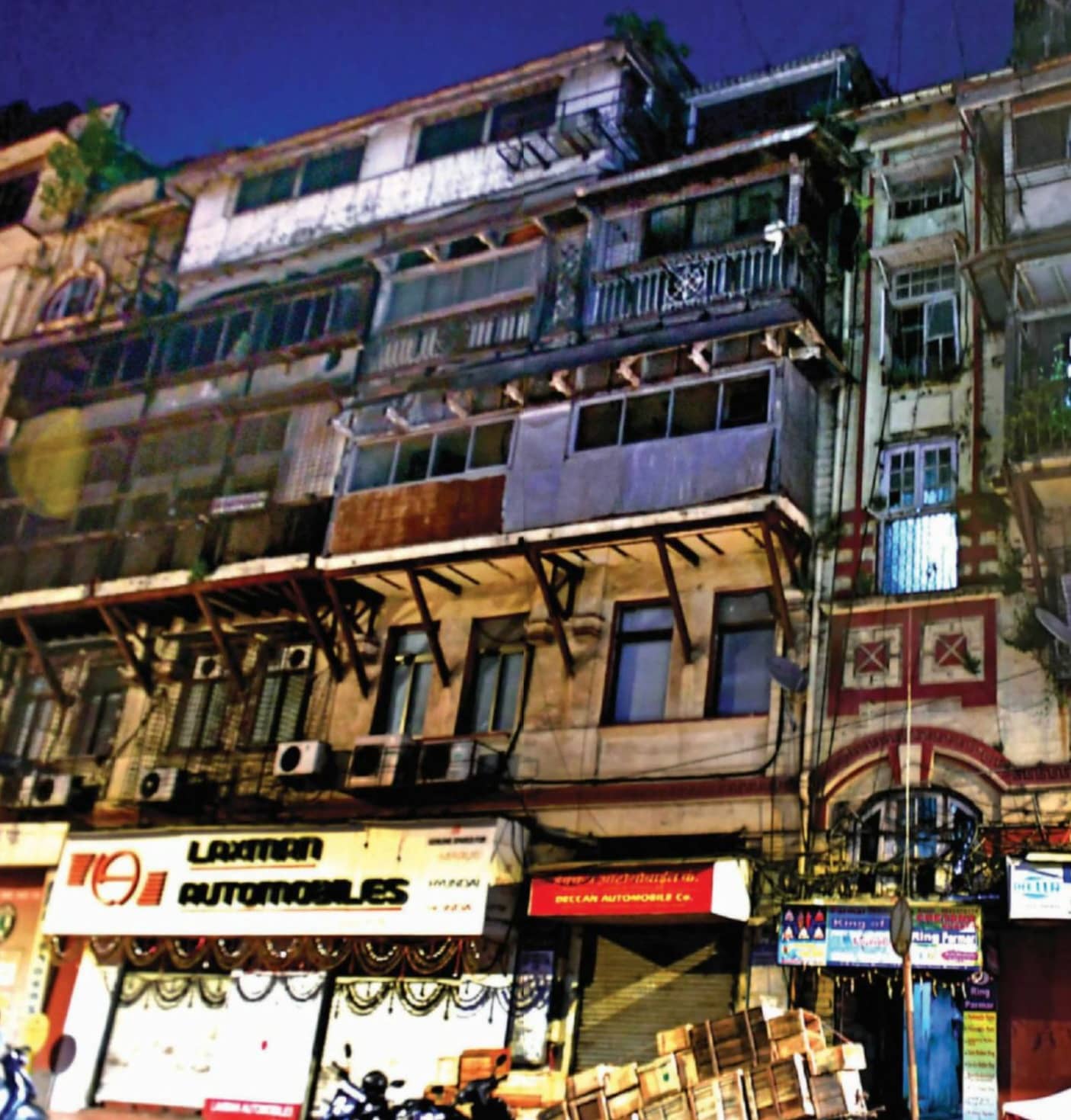 Nirav Modi's Nagindas Mansion address can easily be overlooked. The lane bustles with nondescript hardware and auto parts shops, and there is no sign of Firestar or any diamond trader. But the panwala sitting in front of the mansion has a tale to tell. "There used to be movement of heavy boxes up and down the stairs of this building in the presence of private security guards, till the place was sealed by the government," he said. "But, we could not imagine there was a diamond industry being run from here. Now I presume there were diamonds in those boxes." Some local shopkeepers claim that they saw Nirav Modi once at the building, much before he hit the headlines.
The creaky stairs take you to a closed door on the fourth floor of the mansion. There are some two dozen notices stuck on it, and there is an overflowing letterbox. Several agencies and government departments communicated with this address—the ED, Income Tax Department, Serious Fraud Investigation Office, Registrar of Companies and even the Municipal Corporation of Greater Mumbai.
The sole resident of Nagindas Mansion is Siddharth B. Dave, who lives in an apartment on the second floor with his ailing parents. "My family has been living here from 1941," he said. His grandmother was a freedom fighter.
"Flat number 8, 15 and 16 are in possession of Mr Modi, but he never lived here," said Dave. "He ran his offices and diamond assorting and polishing units here; at least 200 people were working here every day. Flat number 15 on the fourth floor is above my flat, and illegal construction has been done there. Flats 15 and 16 have been joined and Mr Modi has covered the open terrace with concrete slabs without any permission from the municipal authorities. The balcony has been enclosed in the flat, and illegal lofts have been built. As a result, there is a lot of pressure on my house and the building. I have lodged complaints against Diamond R Us and Firestar to various authorities, but all the agencies have turned a blind eye."
Nirav Modi's lawyer, Vijay Aggarwal, said there was nothing illegal about various companies having the same address at the Registrar of Companies. "It is a common business practice and has been adopted by almost all big groups for cost-effectiveness, convenience and centralisation," he said.
Floating a company is perfectly legal. But when these companies are used for laundering the ill-gotten money, they cross the boundary of legitimacy, said former ED chief Karnal Singh. He oversaw the investigations of the big bank fraud cases in the past three years, including the ones involving Nirav Modi, liquor baron Vijay Mallya, politician Chhagan Bhujbal and the Sandesara brothers of Sterling Biotech.
The ED's charge-sheet against Mallya says that around 1,300 crore was laundered through 13 shell companies in the US, France, Ireland and Mauritius. In the 08,100 crore bank fraud case against the Sandesara brothers, it is accused that 249 shell companies were created using employees' names and used for money laundering.
You can read up to 3 premium stories before you subscribe to Magzter GOLD
Log in, if you are already a subscriber
Get unlimited access to thousands of curated premium stories, newspapers and 5,000+ magazines
READ THE ENTIRE ISSUE
February 03, 2019