Congress- Priyanka Gandhi Takes Guard
THE WEEK
|
February 03, 2019
Congress president Rahul Gandhi is relying on sister Priyanka to revive the party in Uttar Pradesh.
Congress Old - Timers in Amethi still remember the time when a young Priyanka came to the Gandhi family pocket borough with her mother Sonia in 1999. She was there to help Sonia with her debut campaign. They talk about how she ably assisted her mother and displayed a maturity beyond her years.
"Amethi ka danka, bitiya Priyanka" (Amethi's drum, daughter Priyanka)—the slogan greeted her wherever she toured the constituency with her mother. A somewhat nervous Sonia found her rock in Priyanka as she took her electoral plunge.
Priyanka's connection with the Amethi and Rae Bareli constituencies only grew in the following years, and it was widely believed that she would inherit Amethi, which elected her father Rajiv Gandhi to the Lok Sabha four times. Instead, her brother Rahul was fielded from the constituency in the 2004 general elections. She accompanied Rahul to Amethi to introduce him to the party workers and the people.
Ever since, there has been a persistent demand for Priyanka, who is widely seen in the Congress as a natural politician and who is compared to her grandmother Indira Gandhi, to enter active politics. The demand grew louder following the Congress's humiliating performance in the 2014 Lok Sabha elections, when the party won just 44 seats.
If it was Priyanka who introduced Rahul to Amethi in 2004, 15 years later, before another Lok Sabha election, Rahul, as party president, has entrusted Priyanka with the crucial charge of winning Uttar Pradesh for the party.
The announcement—that Priyanka, 47, has been made general secretary in charge of Uttar Pradesh East—might have come as a surprise. But ahead of the Lok Sabha elections, there was a buzz in the party that it might unleash its brahmastra, or ultimate weapon, as party workers call her. This would, they believed, maximise the party's chances of defeating Prime Minister Narendra Modi and the BJP. While it is unclear if Priyanka would replace Sonia, who is apparently not keeping well, in the Rae Bareli seat, the longtime question of when will she join politics has finally been answered.
Priyanka will handle the eastern half of the state; Jyotiraditya Scindia, who played an important role in the Madhya Pradesh assembly elections but lost out to Kamal Nath in the chief ministerial race, would take care of the western half as newly appointed general secretary. Rahul told reporters in Amethi that the appointments meant that the party was going all in. "I am very happy that my sister, who is very capable, will work with me," he said. "It gives me a lot of happiness personally."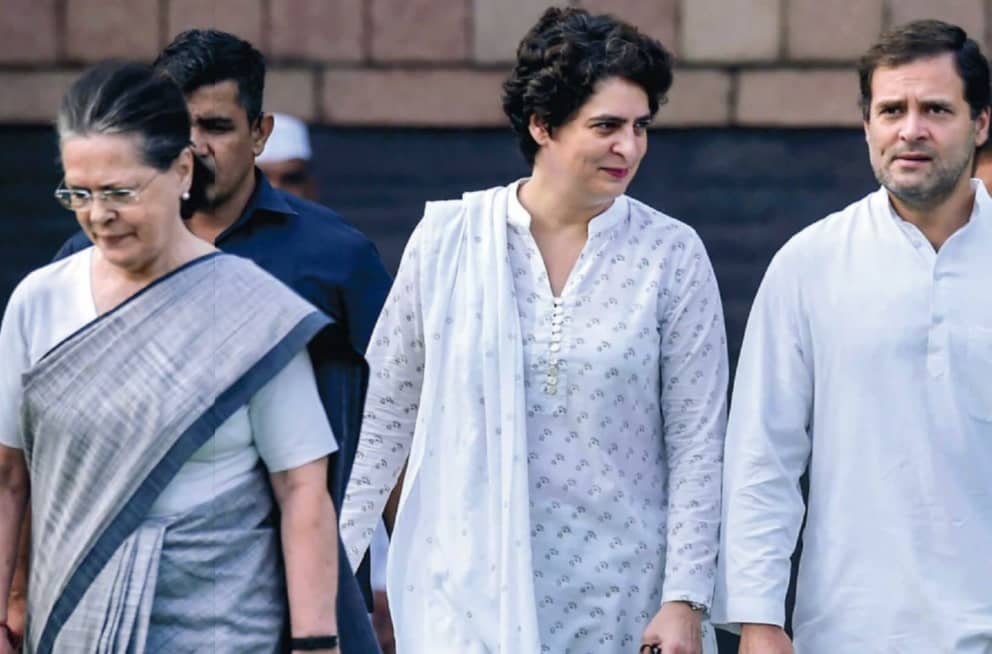 You can read up to 3 premium stories before you subscribe to Magzter GOLD
Log in, if you are already a subscriber
Get unlimited access to thousands of curated premium stories, newspapers and 5,000+ magazines
READ THE ENTIRE ISSUE
February 03, 2019