Burns and bias
THE WEEK|January 26, 2020
Though more women have been victims of acid attacks, men, too, have borne the brunt of the hate crime
The last visual memory that Shahnawaz has is of watching Shaktimaan—the Hin-di serial about a superhero. He was five then. That night, as Shahnawaz lay asleep next to his mother, he sensed a searing heat on his face. "It felt as though someone had flung hot tea on me," he recalls. "Then, a thousand electric currents began racing across my face. When I covered my face, my hands felt the same heat and then pain."
Shahnawaz's face had been bathed in acid. His alleged attacker, Kayyum, was a tenant of his father, Said Ahmed. The two had fallen out as Ahmed had asked Kayyum to vacate the house. Ahmed's eldest daughter was to be married and the family needed money, for which they wanted to sell the house. On the night of the attack in August 1997, Ahmed, a cement supplier, was not at their home in Meerut. Well aware of the layout of the house—which has a courtyard with a gate that leads to the road outside—Kayyum, an electrician, had snapped the electricity connection and pocketed the keys to the courtyard gate. To reach the house, he had hopped over a row of connected terraces in the densely packed locality of Zaidi Farm. He waited on the roof till the night grew darker. When he jumped from the roof onto the courtyard, his mask slipped. Shahnawaz's elder sister, who looked out on hearing the thud, saw him in the moonlight. Before she could cry out, he flung the liquid on Shahnawaz's face and fled with the gate keys.
It was easy to identify where Shahnawaz slept—he was the only child on the cot; his four sisters had their bedding laid down on the floor. "Attacking me was his way to render my father useless," says Shahnawaz. "Daughters get married and have other responsibilities. I was the only one who would have grown up to take care of my parents."
Two hours passed before Shahnawaz was taken to the hospital. Though the family's cries had brought the neighbours to their doorstep, no one could get in because the gate was locked. The only other way was to climb an electric pole and scale the courtyard wall. Neither the neighbours nor the family inside had the presence of mind to break open the door. It was Ahmed who, upon his return from Delhi, climbed the pole.
"He wrapped me in a thick blanket and took me to the nearest doctor," recalls Shahnawaz. By then Shahnawaz's mouth was full of blisters and though he desperately wanted to ask his father for reassurance, no words would come out. "That is what frightened me the most—that I would never be able to speak to my father," he says. Later, the police found a glass bottle of acid, half empty, in a drain outside their home and a pair of slippers on the roof. "They [slippers] had been bought by my father for Kayyum," says Shahnawaz. "My father thought of him as a son."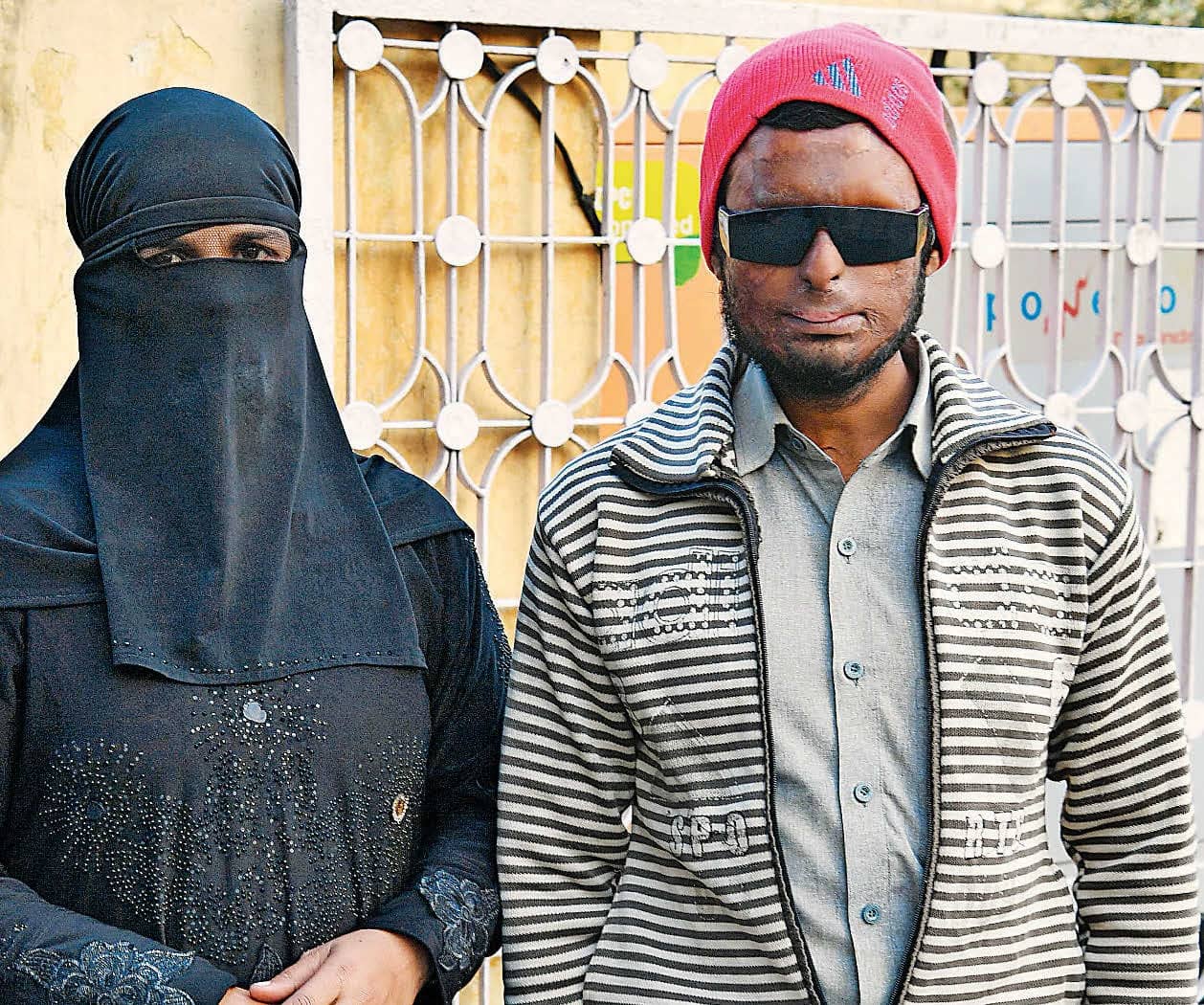 Kayyum was subsequently arrested and jailed. Shahnawaz's family, meanwhile, ran from Meerut to Hapur (in the National Capital Region) and then to Delhi for treatment. Months later, they would come to know that Kayyum had been granted bail. He is absconding since.
You can read upto 3 premium stories before you subscribe to Magzter GOLD
Log-in, if you are already a subscriber
Get unlimited access to thousands of curated premium stories and 5,000+ magazines
READ THE ENTIRE ISSUE
January 26, 2020