Bothering Heights
THE WEEK|July 19, 2020
We're offering this story for free to read so that you can stay updated on the COVID-19 outbreak
In Ladakh, India looks at an operational window between August and October in case disengagement plans with China fail
The Chinese should be thrown out from the territory which does not belong to them at all. Our military should give them a strong response," said Ghulam Nabi Galwan, the grandson of Ghulam Rassul Galwan, who discovered the Galwan valley in 1899. The valley, located nearly 200km from Leh, saw a fierce clash between Indian and Chinese forces on June 15, in which 20 Indian soldiers lost their lives. The region has become the epicentre of the ongoing Sino-Indian clashes in the western sector of the Line of Actual Control (LAC) in Ladakh.
With the standoff continuing for more than two months, Ladakhis are hoping for a 'tough' response from the Indian military, which will help wipe out bitter memories of 1962. In Ladakh, all roads to forward areas are sealed. No movement is permitted beyond the Army's 3 Infantry Division headquarters in Karu, nearly 30km from Leh. The division is in charge of eastern Ladakh, including the flashpoints with the People's Liberation Army (PLA). Telephone lines beyond Leh have been cut for security reasons, causing panic among relatives of those who live close to the LAC. All inner line permits, too, stand cancelled.
For Ladakhis, the border tensions have come at a time when the region is struggling with its fight against Covid-19. According to the Union territory's health department, there are now 115 active cases in Leh and 65 cases in Kargil district, but all patients are stable. No new cases have been reported in the past couple of days.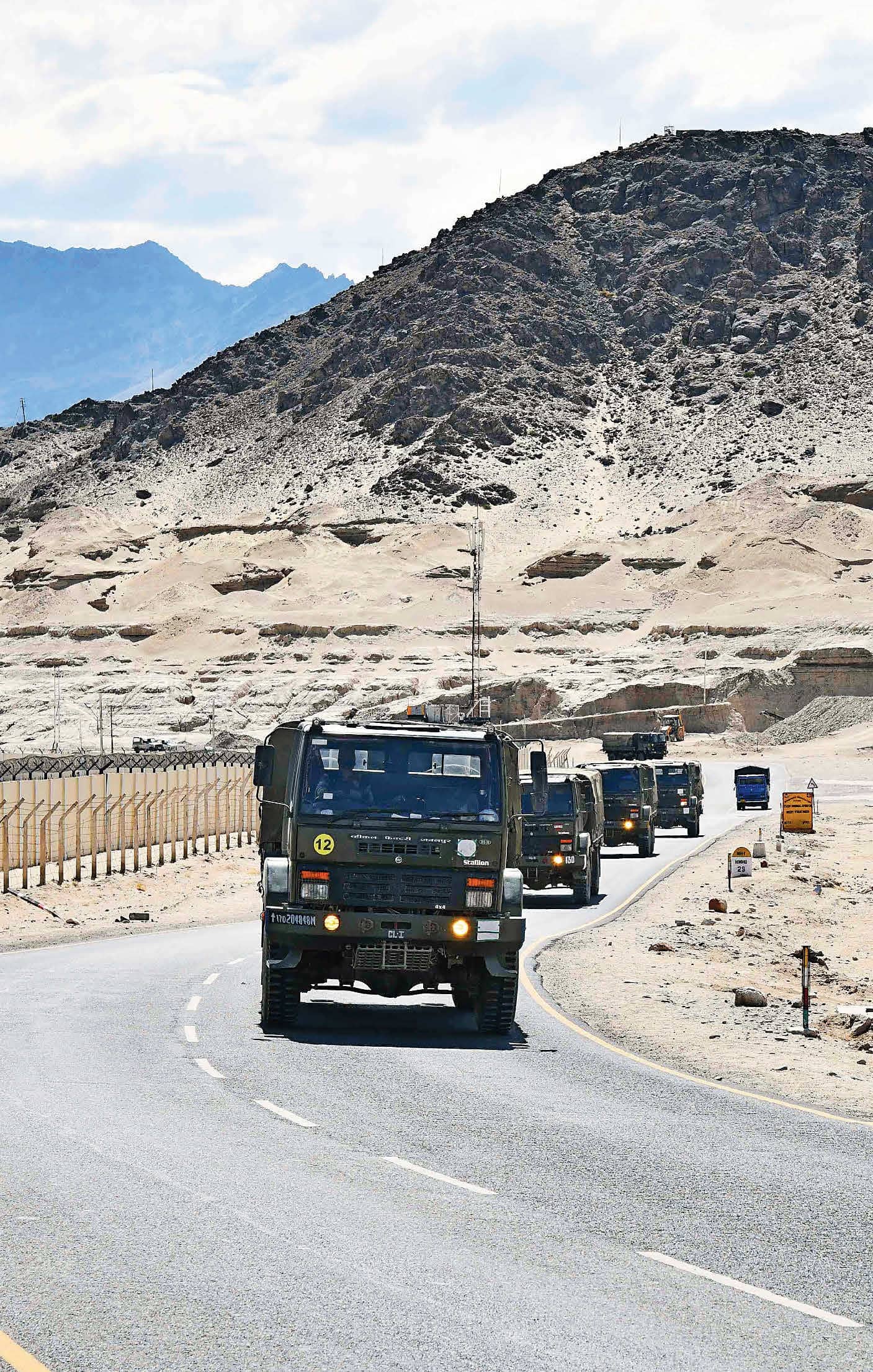 While there is some good news on the Covid front, the border situation is making Ladakhis anxious. The last time they were on such a state of heightened alert was in 1999, during the Kargil war against Pakistan. China, however, poses a far bigger challenge, and the military planners know it. Every single day, nearly 150 vehicles of the Army and the Indo-Tibetan Border Police move towards forward areas, passing through Leh, the headquarters of the Army's XIV Corps, which was raised after the Kargil war.
PLA incursions are not new for Ladakhis. The situation got out of hand this time because the enemy moved aggressively across multiple locations. And, after the Galwan clash, the fear of war is in their minds. "The Chinese have never been our friends," said P.T. Kunzang, president of the Ladakh Tourist and Trade Alliance. "They betrayed us in 1962 and took away Aksai Chin. Now they want to take away our land in Pangong Tso and Galwan, which was never contested." Kunzang said more than 70 per cent of the Ladakhi households were dependent on tourism, which provided revenues up to ₹600 crore a year, and any instability along the border would be a big blow for them.
You can read up to 3 premium stories before you subscribe to Magzter GOLD
Log in, if you are already a subscriber
Get unlimited access to thousands of curated premium stories and 5,000+ magazines
READ THE ENTIRE ISSUE
July 19, 2020