Has America's Obsession With Manufacturing Jobs Gone Too Far?
Reason magazine
|
November 2018
A wisconsin town is spending billions, seizing homes, and breaking state law to lure a Taiwanese company.
In 2009, Kim and Jim Mahoney bought a one-acre parcel of land in Mount Pleasant, Wisconsin, and began designing a home from scratch. A rural village in the southeast corner of the state, the location offered the Mahoneys the chance to enjoy a slice of country living. Jim would have the space to practice target shooting with his bow and arrow, while Kim could view magnificent sunsets from the front yard every night.
At the same time, the cul-de-sac wasn't too isolated: They were an eight-minute drive to Jim's work, close to their 12-year-old daughter's school, and just a few miles from the amenities in town. Most importantly, the price was right for Kim, a paralegal, and Jim, a quality technician for a medical tool company.
They picked custom finishes and furnishings, including a walk-in shower with a railing that they figured would serve them well when they grew old together. Finally, in February 2017, after eight years of construction and $385,000 spent on the land and house, they moved in. They intended to never move again. "This is where we planned to live forever," Kim Mahoney says.
Their hometown had other plans. In October 2017, the couple learned from a local news report that Mount Pleasant would be the site of a new manufacturing facility. Foxconn—a Taiwanese company known for making iPhones in the Chinese city of Shenzhen—was coming to town. Foxconn planned to turn more than 1,000 acres of farmland into an LCD screen factory.
Three days after seeing the news report, Kim heard from her local councilman. "They said they would be taking our home through eminent domain," a policy that allows the government to assume ownership of private property whether the current holder likes it or not.
Three other affected families have already filed lawsuits against Mount Pleasant. This summer, the village moved forward with eminent domain proceedings against two of them. (The Mahoneys received an offer for their house from city officials in July of this year, which they found unacceptable; their counteroffer has so far been met with silence.)
In theory, the Mahoneys should be protected. Although the Supreme Court ruled in 2005's Kelo v. New London that the government could take property to make way for private development, Wisconsin was one of 43 states that changed its laws to make such efforts more difficult. But even with the updated limits on eminent domain, local lawmakers believed they had found a way out: blight. By declaring that the Mahoneys' newly built home was in a blighted area—which only became blighted after the council voted to change the zoning to accommodate Foxconn—the village could clear the land for someone else's private use.
The Mahoneys and their fellow citizens of Mount Pleasant are on the front lines of an ongoing, unresolved battle against eminent domain abuse in America. More than a decade after Kelo sparked a wave of state-level reforms intended to strengthen the rights of homeowners, these families became victims of a loophole created by local government to facilitate a project backed by the state's Republican governor, the GOP speaker of the U.S. House, and even President Donald Trump. Their story shows the lingering weaknesses of some of the responses to Kelo—and offers more proof that when government officials join forces with private corporations in the name of economic development, nobody is safe.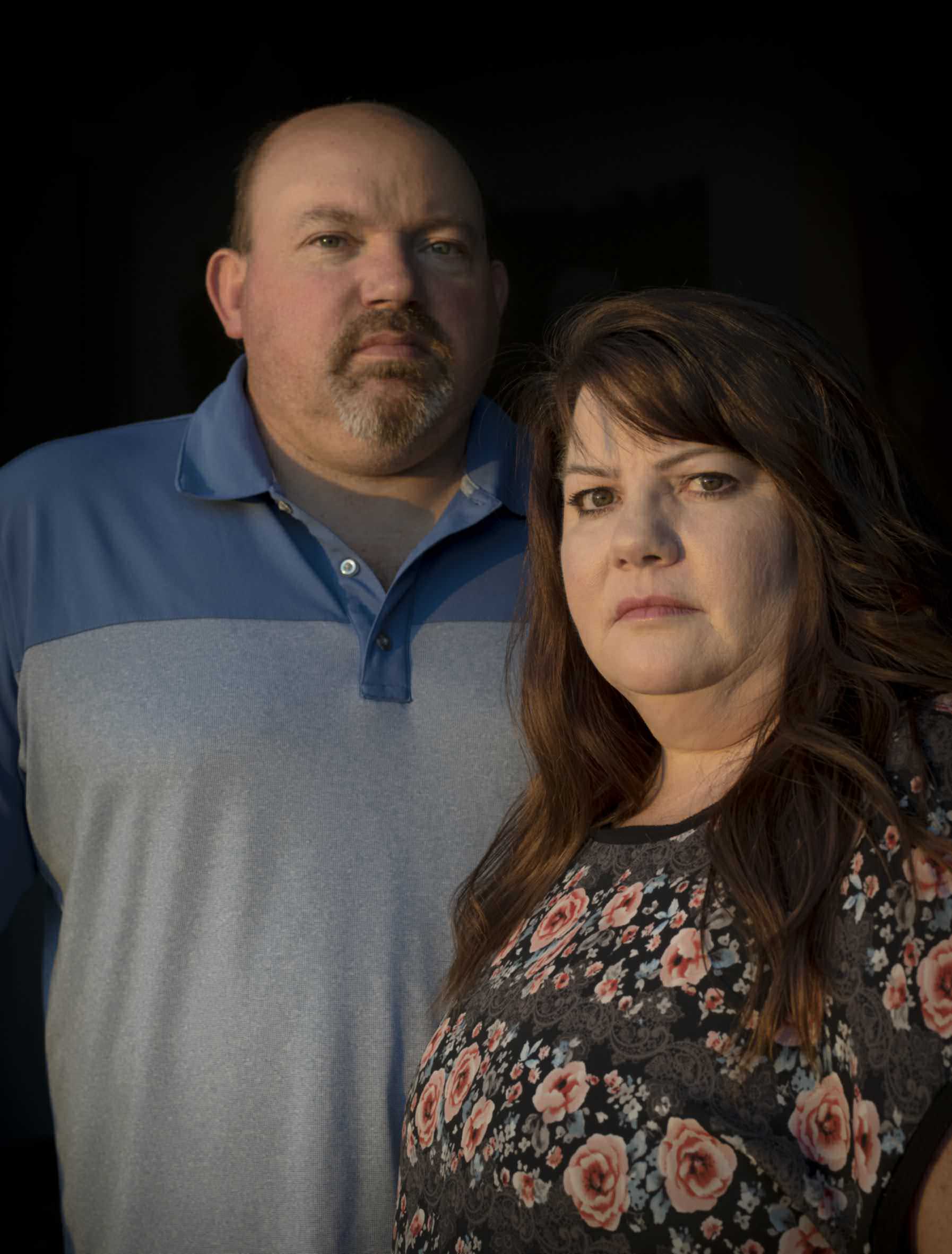 A BRIEF HISTORY OF EMINENT DOMAIN
TO UNDERSTAND HOW the Mahoneys ended up fighting to keep their home, it helps to know a little bit about the history of eminent domain.
The U.S. Constitution says that governments can deploy eminent domain to acquire land for a "public use" so long as the property owner receives "just compensation" for the taking. Early examples of the public use standard that survived court challenges were the taking of private property to build post offices or to preserve historic battle sites such as Gettysburg.
But the definition of public use continued to expand over the years, with courts deciding that public parks, roads, and all sort of other infrastructure projects are legitimate public uses. This culminated in Kelo v. New London, which affirmed that a Connecticut town was justified in seizing the land of homeowner Susette Kelo so pharmaceutical giant Pfizer could build a plant that would supposedly spur economic development in a depressed area.
You can read up to 3 premium stories before you subscribe to Magzter GOLD
Log in, if you are already a subscriber
Get unlimited access to thousands of curated premium stories, newspapers and 5,000+ magazines
READ THE ENTIRE ISSUE
November 2018