America Wasn't Ready for Coranavirus
Reason magazine|June 2020
We're offering this story for free to read so that you can stay updated on the COVID-19 outbreak
Early takeaways from the country's response to a pandemic.
By Ronald Bailey, Damon Root, Boehm, Nick Gillespie, Elizabeth Nolan Brown, and Scott Shackford
Red Tape Stymied Testing and Made the Coronavirus Pandemic Worse
RONALD BAILEY
THE UNITED STATES is home to the most innovative biotech companies and university research laboratories in the world. That should have provided us with a huge advantage with respect to detecting and monitoring emerging cases of COVID-19 caused by the coronavirus pandemic. Public health officials had the opportunity to slow, if not contain, the outbreak: By tracing the contacts of diagnosed people and quarantining those who in turn tested positive, they could have severed the person-to-person chains of disease transmission.
South Korea demonstrates that such a campaign can work. While both countries detected their first cases of COVID-19 on January 20, the trajectories in the U.S. and South Korea have since sharply diverged. By the beginning of March, South Korea had "flattened the curve"—that is, substantially reduced the number of people being diagnosed each day with coronavirus infections—whereas the United States was still struggling to do so when this article went to press six weeks later.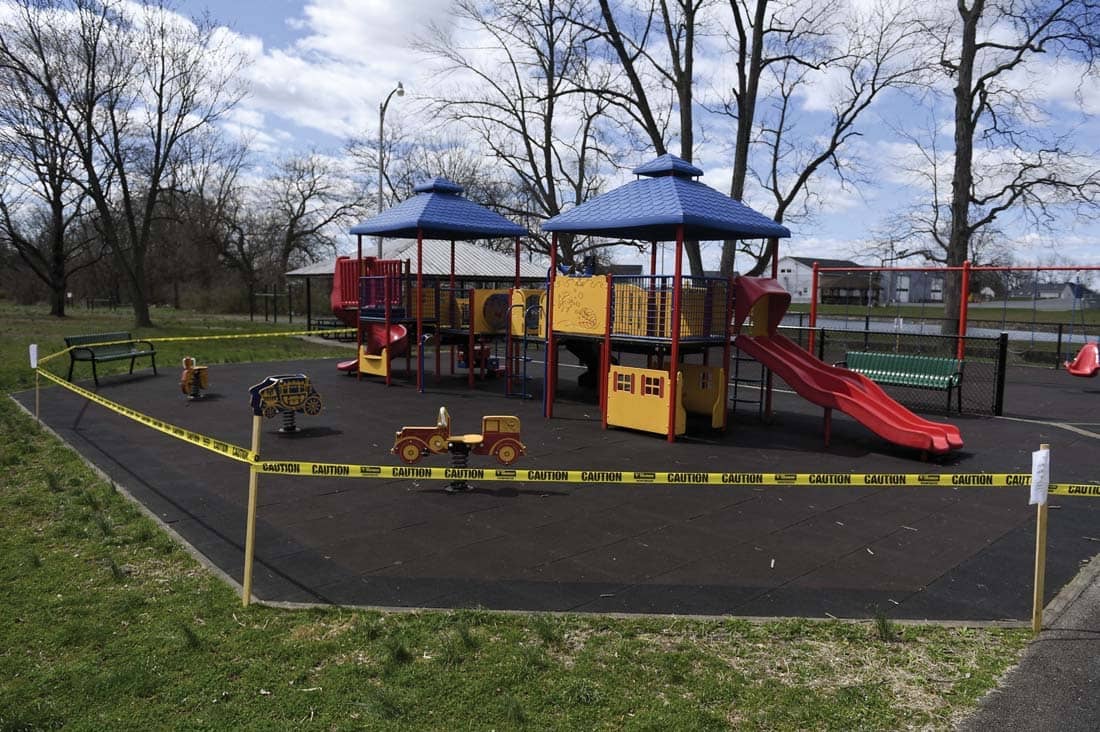 South Korean health officials met on January 27 with private biomedical companies, urging them to develop coronavirus diagnostic tests and assuring them of speedy regulatory approval. The first commercial test was approved in that country a week later. South Korea's now-famous drive-through testing sites were soon testing tens of thousands for the virus. By the first week in March, the country had tested more than 150,000 people, compared to just 2,150 in the United States. Testing and contact tracing helped daily diagnosed cases in South Korea peak at 909 on February 29.
In stark contrast, officials at the U.S. Food and Drug Administration (FDA) and the Centers for Disease Control and Prevention (CDC) stymied private and academic development of diagnostic tests. Much to the contrary, the CDC required that public health officials use only a diagnostic test designed by the agency. That test—released on February 5—turned out to be contaminated by a reagent that made it impossible for outside labs to tell if the virus was present in a sample or not. The CDC's insistence on top-down centralized testing meant there were no available alternatives, which greatly slowed down disease detection just as the infection rate was accelerating.
This massive bureaucratic failure is a big part of why a larger proportion of Americans than of South Koreans will suffer and die from the viral illness.
On February 29, the FDA finally moved to allow academic labs and private companies to develop and deploy their own diagnostic tests. But in the meantime, the Trump administration had begun lying about the availability of tests. On March 2, FDA Commissioner Stephen Hahn declared that "by the end of this week, close to 1 million tests will be able to be performed." During a tour of CDC headquarters on March 6, President Donald Trump asserted that "anyone who wants a test can get a test." In fact, it took until the end of March for 1 million tests to be administered in the United States.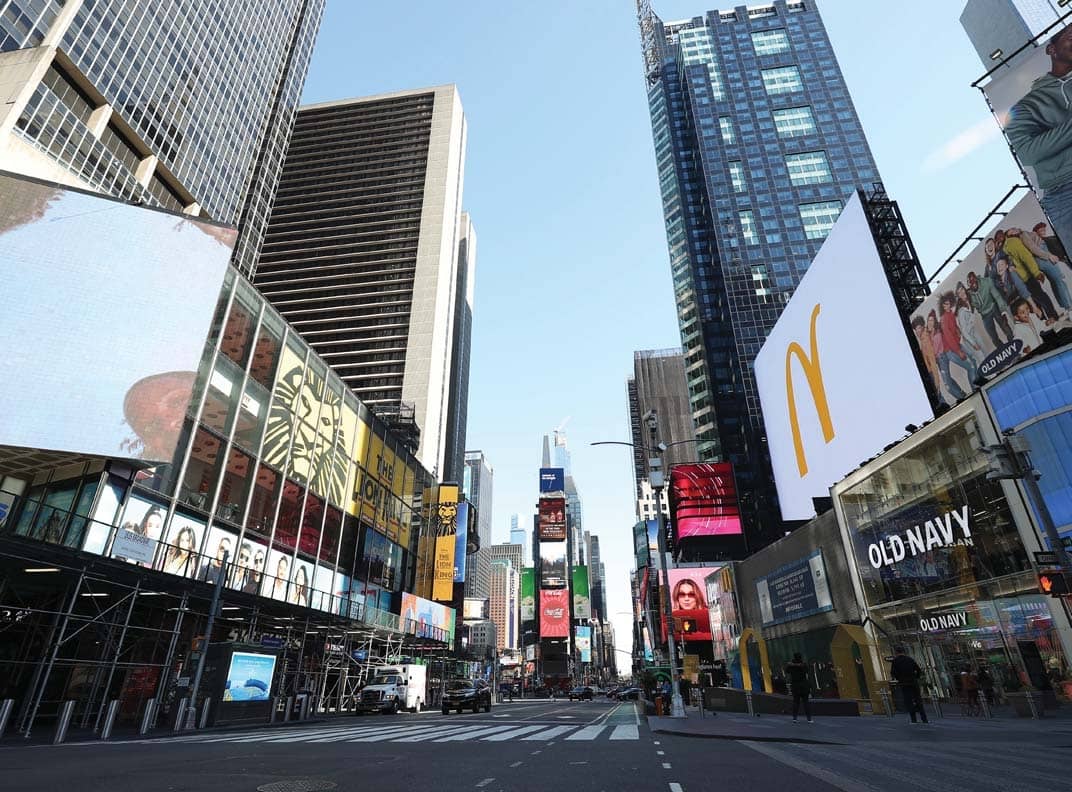 Once the FDA got out of the way, diagnostics companies LabCorp and Quest rolled out tests almost immediately. Many academic labs followed suit. Unfortunately, pent-up demand led to significant delays in reporting results.
By the end of March, companies such as Abbott Laboratories had introduced tests that report results in less than 15 minutes. But after four startups began offering at-home testing, promising to further improve access, an obstinate FDA shut them down.
The FDA has finally managed to smooth the way for private companies to begin introducing blood tests for antibodies to the virus produced by people's immune systems. General population screening using these tests will reveal undetected cases, providing a better idea of the actual extent of the pandemic. The tests will also identify people who have recovered and probably can go safely back to their lives beyond quarantine.
In the absence of effective treatments for COVID-19, testing and contact tracing on a massive scale will be vital to restoring economic activity—assuming the epidemic is beaten back, in the meantime, by social distancing. But due to red tape, the coronavirus outbreak in the U.S. has turned out to be far more deadly than it could, and should, have been.
Science Correspondent RONALD BAILEY is the author of The End of Doom: Environmental Renewal in the 21st Century (St. Martin's).
Beware 'Temporary' Emergency Restrictions on Liberty
DA MON ROOT
STATE AND LOCAL officials have taken sweeping emergency actions to combat the spread of COVID-19, including shelter-in-place orders, bans on large gatherings, and widespread business closures. Such measures may well fall under the traditional police powers of the states to regulate actions on behalf of public health, safety, and welfare. But even the most necessary of emergency actions may still pose a significant risk to liberty.
The U.S. experience during World War I offers a cautionary tale about how government restrictions passed in the heat of a national emergency can linger for years afterward—a lesson that must be quickly learned if we are to avoid repeating some grave mistakes in 2020.
When President Woodrow Wilson took the nation to war against Germany in 1917, he did so in the name of making the world safe for democracy. But the president also targeted certain enemies much closer to home. "There are citizens of the United States, I blush to admit," Wilson said at the time, "who have poured the poison of disloyalty into the very arteries of our national life...The hand of our power should close over them at once."
At Wilson's urging, Congress passed the Espionage Act of 1917, a notorious law that effectively criminalized most forms of anti-war speech. Among those snared in its net was the left-wing leader Eugene Debs, who was arrested in 1918 and sentenced to 10 years in federal prison. His crime had been to exercise his First Amendment rights by giving a mildly anti-war speech at an afternoon picnic. In 1919, the same year that the U.S. government signed the peace treaty that formally ended World War I, the U.S. Supreme Court upheld Debs' conviction for speaking out against the war. Debs would rot in federal prison until he was pardoned by President Warren G. Harding in 1921. As for the Espionage Act, while it has been amended several times over the years, it remains on the books.
State governments imposed various restrictions of their own. Nebraska's legislature responded to America's entry into the Great War by cracking down on the civil liberties of its German immigrant communities. Most notably, the state banned both public and private school teachers from instructing children in a foreign language. That law was aimed directly at the state's extensive system of Lutheran parochial schools, where teachers and students commonly spoke German.
You can read up to 3 premium stories before you subscribe to Magzter GOLD
Log in, if you are already a subscriber
Get unlimited access to thousands of curated premium stories and 5,000+ magazines
READ THE ENTIRE ISSUE
June 2020