Who Framed Donald Duck
Outlook
|
September 24, 2018
Watergate is still a far cry, but the howls at Trump sound more like shrieks now.
Since President Richard Nixon's resignation in 1974, the English-speaking world has had the tendency of equating every major political scandal to Watergate—the foiled bid to bug the offices of the Democratic national committee at the Watergate office complex and the related underhand activities planned by a Nixon administration aiming for re-election. newsrooms have enthusiastically attached the suffix "gate" to the core word of a scandal to convey its potential for damage to the ruling regime. in the context of the United States, perhaps, this has been a bit of an overkill.
"For almost half a century, wannabe Woodwards and Bernsteins have pared every unflattering revelation to Watergate, without a shred of perspec­tive, leaving entire generations of younger Americans confused as to what they were talking about," observes pol­itical commentator Matt Bai.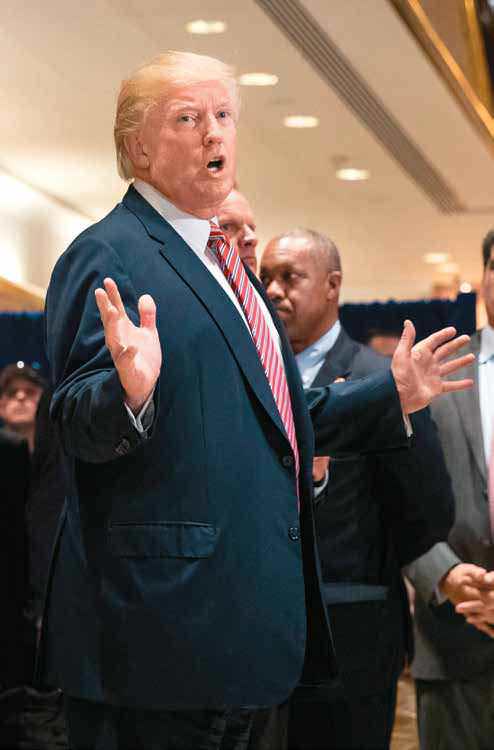 But recent, explosive political developments that suggest the slow brewing of an internal resistance and growing resentment to President Donald Trump's ideas, policies and style of functioning among close aides and key members of his team, have led com­mentators to wonder if this was the real McCoy: a countdown for Watergate II.
Quite fittingly, this was put in motion by Bob Woodward's damning account of the Trump administration in his new book, Fear: Trump in the White House, followed by a soberly excoriating, anon­ymous Op­Ed column in The New York Times by a "senior official" in the administration. It spoke of an internal pushback within Trump's office.
Significantly, even former president Barack Obama, who until now had re­ frained from naming Trump, has now broken his silence and weighed in to name the current incumbent of the Oval Office in his stinging public criticism. "The joke's on us, though," says Bai.
"Because now that there's a growing crisis in the White House that really does eerily echo, in profound ways, the cataclysmic events of Nixon's re­elect­ ion campaign and his aborted second term, we don't really have a way to do it justice." He quotes Nixon's biogra­pher John A. Farrell, and claims that he told him recently, "By an exponen­tial factor, this is the gate that really deserves to be a gate."
You can read up to 3 premium stories before you subscribe to Magzter GOLD
Log in, if you are already a subscriber
Get unlimited access to thousands of curated premium stories, newspapers and 5,000+ magazines
READ THE ENTIRE ISSUE
September 24, 2018