The Mizo Church Light
Outlook
|
November 26, 2018
Every church sings its own soft part. In Mizoram, the faithful looks up to it for guidance and for free and fair polls.
Anupam Bordoloi in Aizawl
It's hard to find visible signs of an impending election in Mizoram. A rare poster pops up on a moss-covered cliff-face around a corner. A chair stands at the entrance of an empty campaign office, set amid cheek-by-jowl shops. At the headquarters of the Mizo National Front (MNF), a young party worker watches highlights of a Premier League football match on his smartphone. Mizoram will vote on November 28 to elect a new government, but its picture-postcard hilltop capital Aizawl seems disinterested in the democratic process. this is a laidback city basking under the mellow November sun, watching the world go by. In front of a big graffiti of the state election department urging people to vote, young men and women sit on a row of parked motorbikes and discuss football, cinema and everything else but elections.
The real "action" was happening on the street in front of the state assembly, where thousands of people—men and women, young and old—were chanting and singing in a mass demonstration against the state's chief electoral officer S.B. Shashank. For two days, the protests continued as rival political parties came together for what was described as a matter of Mizo pride. The Election Commission finally decided to replace Shashank, who had angered Mizos by allowing Bru tribals to vote at their camps in Tripura. An estimated 30,000 Brus are living in six camps in Tripura since they fled Mizoram following ethnic clashes in the 1990s. Mizo organisations say the Brus have refused to return despite signing a repatriation agreement with the Mizoram government.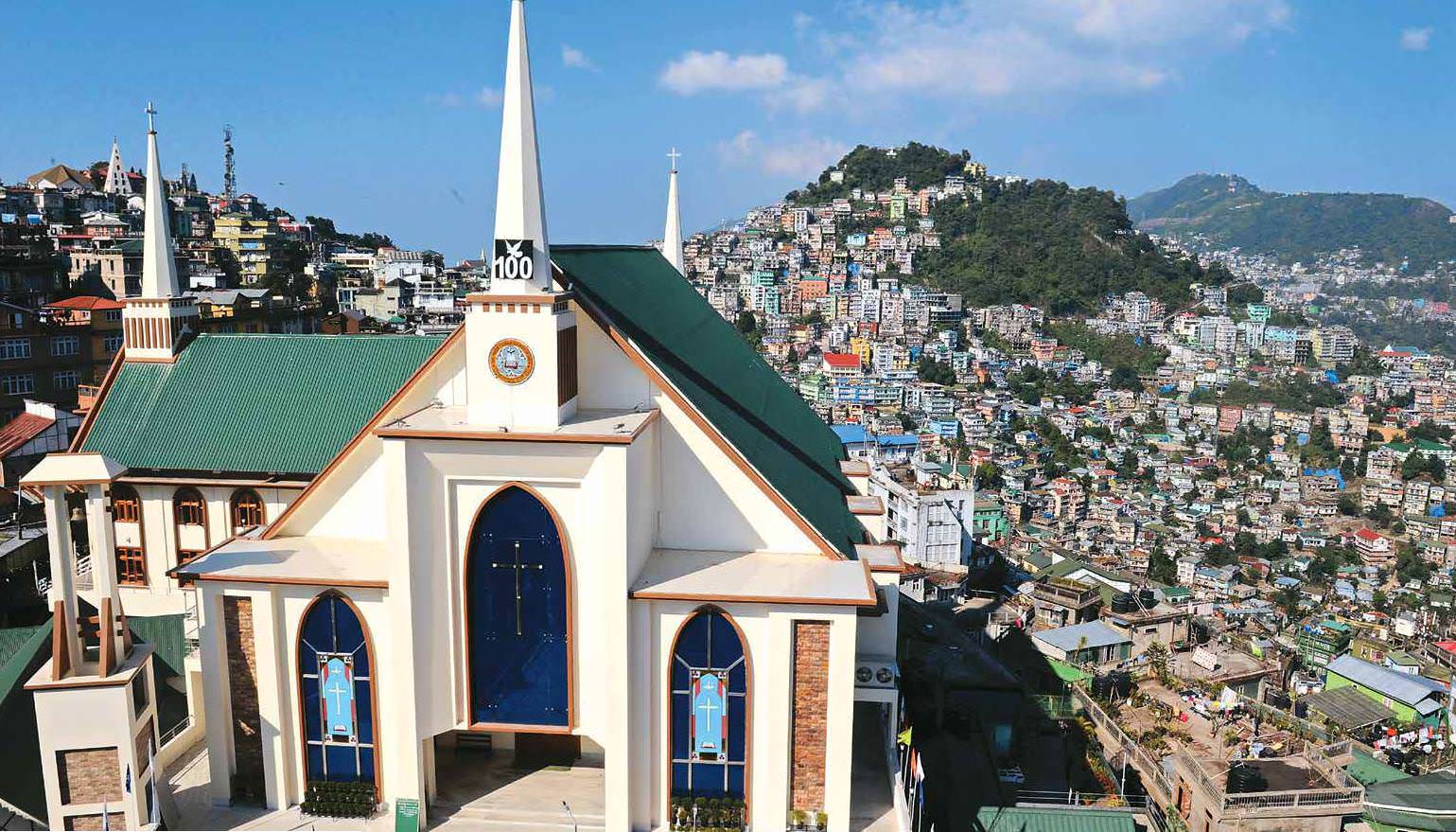 Among the protesters was one carrying a placard: "Don't take Mizos for granted." "Peaceful elections since 1972," reads another, underlining the year Mizoram became a Union territory.
You can read up to 3 premium stories before you subscribe to Magzter GOLD
Log in, if you are already a subscriber
Get unlimited access to thousands of curated premium stories, newspapers and 5,000+ magazines
READ THE ENTIRE ISSUE
November 26, 2018