THE GLOBAL DALIT, THE INDIAN BLACK
"We come together as voices, as figures, as persons who are willing to live and to die for that quest for truth, beauty, goodness, and justice."
Indian scholar Suraj Yengde and his mentor, the African-American philosopher and public intellectual Cornel West, come from a long and robust tradition of DalitBlack solidarity. They come together here, speaking about their ideas of a future freedom, its possible shape, structure…and colour. Edited transcripts from a video conversation, in response to questions from Sunil Menon. The first was, in light of the fact that the present epoch exhibits a strong reactionary trait globally—as if the emancipatory ethos of the last century is being forfeited and reversed—what could be the way forward?
Suraj Yengde: Prof West, you are in Princeton right now and I am here in Cambridge, Massachusetts, two institutional locations which wield a kind of power, their own cultural, social and economic capital. How would we discuss this issue in this age of polarisation that we have created, in light of the George Floyd protests in the US and the multiple crises in India that impinge on the Dalit movement?
Cornel West: Well, first, I would like to say that it is a blessing to be in dialogue with my dear brother, Suraj…that we are part of the rich legacies of Ambedkar and W.E.B. Du Bois, that we come together as voices, as figures, as persons who are willing to live and to die for that quest for truth, beauty, goodness and justice that sits at the centre of what Ambedkar and Dubois stand for. Now, we are in a unique historical moment in terms of the spiritual decay, moral decline, and relative transition of the American empire…moving to a low point, unable to regenerate the best of its democratic tradition. And the Chinese empire, ambiguous, still too repressive, still too locked into forms of domination, but escalating its economic production, trying to elevate itself against tremendous difficulties, until the pandemic hit. Then there are the Indian and the Russian regimes, trying to sustain themselves. Brazil much further on the side. The UK and France, crucial, but in many ways remain middling. Therefore the fundamental dynamics taking place in our moment have to do with those four fundamental regimes. All of them, of course, are shot through with forms of repression and domination. But all of them are also shot through with marvellous forms of resistance and critique. And you and I are trying to keep track of the radically democratic streams, the ones genuinely empowering those that Frantz Fanon called 'the wretched of the earth'. This is why I think our dialogue is so very important. I'm looking at it through the lens of a Black people who have been so thoroughly exploited, degraded and dominated and yet still producing so many freedom fighters and love warriors. You are looking at it from the rich, deep heritage of Dalit brothers and sisters, right there at the centre of the Indian regimes, the ways in which Brahmin supremacy has always lost contact with the humanity of Dalits.
Suraj Yengde: It's very interesting, even looking at the past century. I see Du Bois as someone who really fashioned twentieth-century political thought. That man never stopped, his pen never stopped…you would have needed an industry to provide him ink!
Cornel West: (Laughs)
Suraj Yengde: And now, in the modern era, in the 21st century, what we see is the politics of Ambedkar and Du Bois resonating, almost 100 years later. I look at this era as someone who has lived a few decades of the 20th century, linking up to the arc of their inspirations, their energies…now that needs to be carried on to the next century. It is no accident that Du Bois and Ambedkar carried so many resonances, though it couldn't come to fruition as much as we might have expected. But now, if they were to relive, the possibilities and connections would be so strong! Not only because there are vocabularies that can connect us more confidently, but also because of the unfinished business of love that they, our ancestors, inaugurated. One of the parallels we see is of course the Dalit and Black Panthers…the civil rights spirit that the African American public sphere as well as private sphere brought to us, and similarly, the land rights movements led by Dalits. The Dalits are the most landless people of India, 77 per cent of them don't own any land, which means they have been virtually permanent refugees in the Indian nation. However, this is an era of new appropriations, the politics of development sponsored by neoliberal organisations with international names. These don't really resonate with the world of the poor people, the internationalism of the oppressed people. For them, it's not about getting loans or applying for grants to grow grains, when the grains they harvest are not feeding their own people.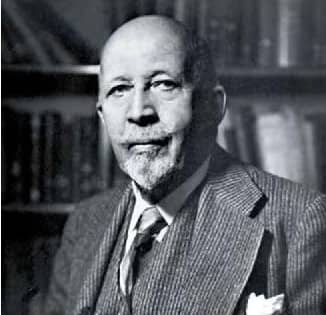 You can read up to 3 premium stories before you subscribe to Magzter GOLD
Log in, if you are already a subscriber
Get unlimited access to thousands of curated premium stories, newspapers and 5,000+ magazines
READ THE ENTIRE ISSUE
August 24, 2020