Shiksha Sambal
Bridging Gaps in Rural School education
When Geeta was born in a farmer's house in Bhilwara in Rajasthan, unlike many of the rural families, the parents de-cided to provide her the best of education. Geeta also had an elder brother, Dheeraj, who was studying in a nearby government school in 2nd standard. As the children were growing, the small girl also started showing interest in education. She would keep playing with his brother's books and admire the pictures. When she became eligible for pre-school, she started going to a nearby Anganwadi centre.
The parents were very happy since both the children were getting educated.
The problem started when Dheeraj reached class 10th and wanted to pursue Science. The school had no teacher to teach the subject. Not just Science, even for Maths and English, teachers were not available. Dheeraj was disheartened. He had two options, either to change his subjects or search for a school outside the city. He was not ready to give up studies. As Dheeraj's father was not financially sound, he could not afford sending Dheeraj to another city for schooling. Security and safety was another concern for the family.
Like Dheeraj, there were many students who wanted to study Science, Maths and English but they could not find a solution. Not just the boys, many girls of the village wanted to pursue studies further and choose these subjects.
Geeta, who was still young had the same fear. She was a brilliant student and wanted to pursue Engineering or Medical Science. But after knowing all this, her dreams were getting shattered. She started losing interest in education.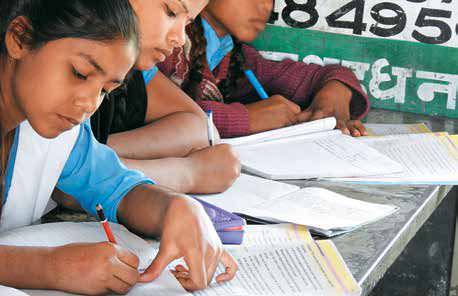 The matter went to elders of the village and they met the principal of the school. But the principal showed his inability and could only express regret.
You can read up to 3 premium stories before you subscribe to Magzter GOLD
Log in, if you are already a subscriber
Get unlimited access to thousands of curated premium stories, newspapers and 5,000+ magazines
READ THE ENTIRE ISSUE
August 14, 2017