Out For A Run
Outlook|July 13, 2020
As the lockdown fog lifts, hordes of those confined till recently are desperate to get away, but to non-touristy spots, in private conveyance, while keeping their safety guards up
The countrywide lockdown expropriated many of our freedoms; under the minatory frown of the state, the external world was packed away into digital realms; our manacled selves (and souls) were to be restored to an earlier state at the pleasure of authorities. Unlock 1.0, therefore, came with new uncertainties, apprehension, and hopes. One overwhelming desire among the citizenry was the innate need to step out—and not only to such pleasant baubles like malls, theatres and other public places, but through physical displacement through a landscape to another place. As if to dispel the taint of two months of confinement one needed an exuberant gesture, an escape from one's immediate environment.
"I want a breakout from the house, and this town," sighs Roshan Singh, a Gurugram-based financial advisor with two children. The months of internment, he confesses, has drained his energy. Roshan realises that these are unusual times, but is tormented by an irresistible yearn to travel. No, not a grand wanderlust, but answering the call of the open road—just a few hundred kms away to Rajasthan, or northwards beyond Chandigarh. A long drive in the car! A short weekend getaway! Just with the wife and kids. To away from a big city that's exhaling fumes of a stalking virus.
Like Roshan, most of us are sick of being afraid, of the barrage of news toting up a daily number of COVID-19 cases. The figures rise inexorably—last week, it crossed the eight million mark across the world, and the 3,00,000 one in India. We are wary of speculating if a vaccine will materialise in a year or 18 months, as the coronavirus goes about its deadly work: claiming lives in our colonies and apartment blocks, on the floors above our flats, among our friends and acquaintances.
Surveys by companies like RailYatri and Airbnb prove the dominant mood for a getaway. They contend that travel is among the topmost things on people's minds. "Although holidays may not seem to be on people's agenda, there is an innate interest in travel, and tourists may soon begin to set off to out-of-city destinations," says E.M. Najeeb, chairman (Kerala Chapter), Air Travel Enterprises Group. Industry stalwarts say that this accreting impulse may drive people to dust down their suitcases by July first week or later, when the monsoon spreads across the country.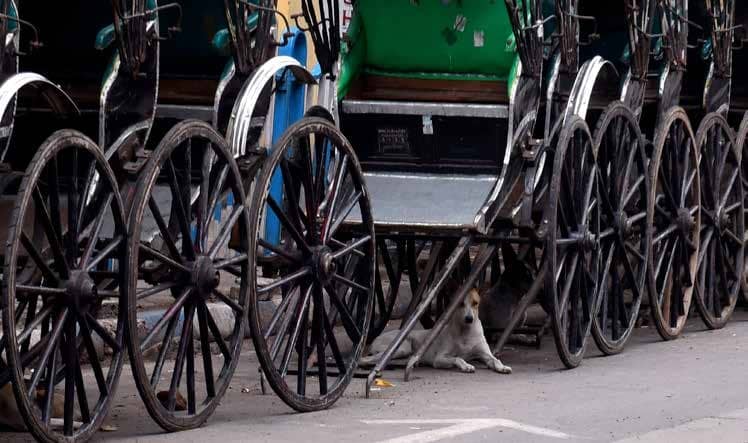 Privacy will be the key
You can read up to 3 premium stories before you subscribe to Magzter GOLD
Log in, if you are already a subscriber
Get unlimited access to thousands of curated premium stories and 5,000+ magazines
READ THE ENTIRE ISSUE
July 13, 2020