His Six Packs In A Six Shooter
Outlook
|
December 23, 2019
Raising the pitch of real cops' stories, Bollywood exalts men in uniform flouting law for justice
A real-life Simmba! It's a moniker Cyberabad commissioner of police V.C. Sajjanar appears to have earned from twitterati after the Telangana police recently gunned down four men accused of raping and killing a woman veterinary doctor.
Minutes after news broke of the 'encounter', the 1996-batch IPS officer was hailed by many on social media platforms as a 'supercop' for having executed a Simmba-like operation against the alleged rapist-killers within days of the ghastly crime. Some went so far as to suggest that the police might have watched the movie before venturing out.
Were similarities between the reel and the real so acute? In Simmba, the leading man—a policeman played by Ranveer Singh—kills a rape accused in custody, ignoring the justice delivery system. The Telangana cops have been charged with having committed a similar offence. The jury is still out on it being a case of life imitating art, but there is no denying the fact that Bollywood has unabashedly glorified extra-judicial killings as a macho, heroic, therefore necessary, way of dispensing speedy justice that the 'system' unaccountably tarries over. From Inquilab (1984) and Gangaajal (2003) to Ab Tak Chhappan (2004) and Simmba (2018), many a movie has projected law-breaking protagonists as heroes waging a lonely fight against an unjust system from within.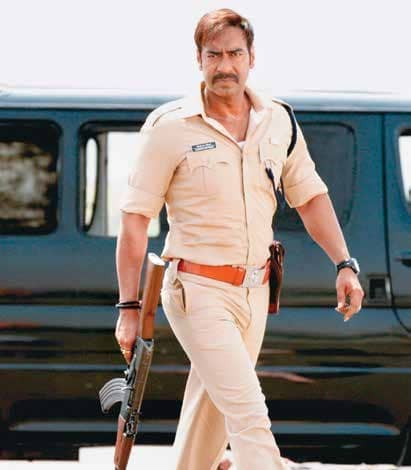 But can a movie like Simmba, or for that matter, Dabangg (2010) or Singham (2012), where unlawful acts of a trigger-happy cop are exalted, influence a real-life policeman into taking the law into his own hands? Not on your life, avers film-maker Maann Singh Deep. "Real cops do not get inspired by their reel counterparts," says Deep, who has produced movies like Gunehgaar (1995), Jurmana (1996) and Raja Bhaiya (2003). "On the contrary, producers, directors and screenwriters get ideas from real-life incidents in a policeman's life."
You can read up to 3 premium stories before you subscribe to Magzter GOLD
Log in, if you are already a subscriber
Get unlimited access to thousands of curated premium stories, newspapers and 5,000+ magazines
READ THE ENTIRE ISSUE
December 23, 2019