Great Speakers None
Left titans from Bengal once lit up Parliament. Now, the Left can have no new elders.
THEY shared the same initials: IG. Indira Gandhi and Indrajit Gupta. And though they bel­onged to rival political parties— Congress and CPI respectiv­ely—according to political contemporaries, they had much more in common. Says one source, "While it was commonly acknowledged that Mrs Gandhi inspired awe in almost all and sundry, it must be remembered that she herself held Indrajit Gupta in awe. Gupta's erudition, razor­sharp mind and powerful debating skills were con­sidered vital for serious discussions in Parliament before the passing of bills." Indeed, Gupta played so significant a role in Parliament in the 37 years that he held sway—one of the longest stints ever—that he became known as 'Father of the House'. Yet, a long line of brilliant Left parliamentarians from Bengal, like Gupta, seems to be withering away towards an inevitable nought.
The current crisis engulfing Left parties of West Bengal and their inability to send even one member to the Rajya Sabha in this round of polls has put the spotlight back on times when both houses of Parliament in New Delhi were lorded over by fiery Communist leaders from the state. Apart from Indrajit Gupta, the leg­endary Hirendranath Mukherjee, Bhu­pesh Gupta and Jyotirmoy Basu were stalwarts whose impeccable scholarship, rapier wit and oratorical prowess, not to mention the knack for convincing argu­ments, made governments bow to Opp­osition demands time and again.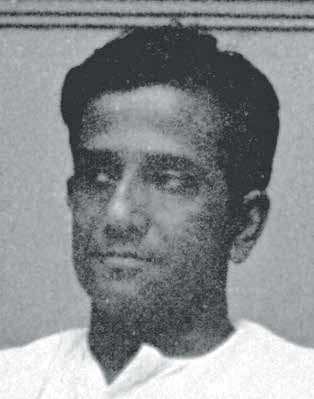 Political commentators who were wit­ ness to debates in Parliament during the Maruti acquisition recalls the incisive questioning by Basu on the real reasons for the move towards nationalisation. "Basu was known to dig deep into the scams involving the Congress and relent­lessly pursued corruption within the party, including by members of the Gandhi family," points out Calcutta­ based political analyst Rajat Roy. Indira is believed to have been so incensed with Basu that she had him jailed as soon as Emergency was declared.
You can read up to 3 premium stories before you subscribe to Magzter GOLD
Log in, if you are already a subscriber
Get unlimited access to thousands of curated premium stories, newspapers and 5,000+ magazines
READ THE ENTIRE ISSUE
August 14, 2017