Freshmen On The Boat
What?Where?Why? Our Guide to University and business school abroad.
GOING abroad for higher education, especially for postgraduate courses, is a dream that many Indian students pursue, and most see it as the first step towards landing a career of choice. The rise in the number of international schools with boards such as Cambridge International Examinations (CIE) and International Baccalaureate (IB), has also seen an increase in undergraduate applications to universities abroad. But whether or not to study abroad is more a question of 'What's right for my future' than of 'Is it the right decision'. That is to say, there is no easy or right answer; it is a matter of an individual's goals, needs and means.
You have to ask yourself what advantages studying abroad presents you. While this will vary based on personal circumstances, you have to answer several questions before you decide. Some of them are:
Why or should I go abroad?
Where should I go?
What universities I can attend?
In general, the quality of education you will receive abroad is very high. This does not necessarily mean that there will be more hours of classes a week or more home work. In fact, in many cases it means the opposite. But education abroad is more self-driven and research-based than in India, with the final grades based on several different activities through the year rather than a final exam. For example, the UK has fewer class hours as you get more advanced, encouraging students to do their own research and write papers. As a result, in several universities in the UK, such as Southampton, students who graduate with an bachelor's degree in the sciences are considered advanced enough to apply for a Ph.D.
Another factor would be where to study. This could be as broad as a country, such as the UK or India, or as narrow as a single university, such as MIT or ISB. Narrowing down allows you to find out everything about fees, rent, cost of living and visa regulations, and course duration. Each country is different in terms of environment and style of education. The UK has a rigid education system, once a student chooses a degree, they must complete it or start again in a different degree. The US and Canada are both flexible, with undergraduate students not needing to declare their major until their second year. The UG degrees are of four years and PG two years. Australia and New Zealand are more similar to the UK, though they allow more elective courses. Most of Asia-Pacific has degrees of a similar length to that of the US, but with more rigidity, like the UK.
Now you can narrow it down further by deciding the type of university you want to attend.
Specialised and general universities
Campus and non-campus universities
Specialised universities can be like the Royal Academy of Dramatic Arts in the UK to liberal arts colleges such as Oberlin in the US. They focus on specific types of education, and they are excellent in those fields. Campus universities are normally close to, but not a part of, cities. Noncampus universities have buildings spread across the city in which they are based. It is helpful in making connections and finding jobs, both part-time and full-time. Many countries have options to work after completing your degree, with Canada being the most generous.
Studying abroad can be expensive, even though countries like Germany have low tuition fees, living expenses can add up, with food, rent and health insurance to think of, not to mention travel bills. With an undergraduate degree, those expenses can multiply given the number of times a year a student might go home, and multiply again by the length of the course. Given these expenses, you could consider student loans, with both Indian and foreign institutions. Several universities offer scholarships, making the fees more affordable, with the Ivy League ones in the US offering need-based aid to undergraduate students. Universities in the UK offer scholarships up to full fees for postgraduate students.
Finally, a note for women going abroad. Universities offer scholarships for women doing business degrees. These are up to the full fees of top business schools such as London Business School, Columbia, Wharton and Cornell. After having narrowed down the choices, take the time to go through the finances and requirements to see what is best for you to choose.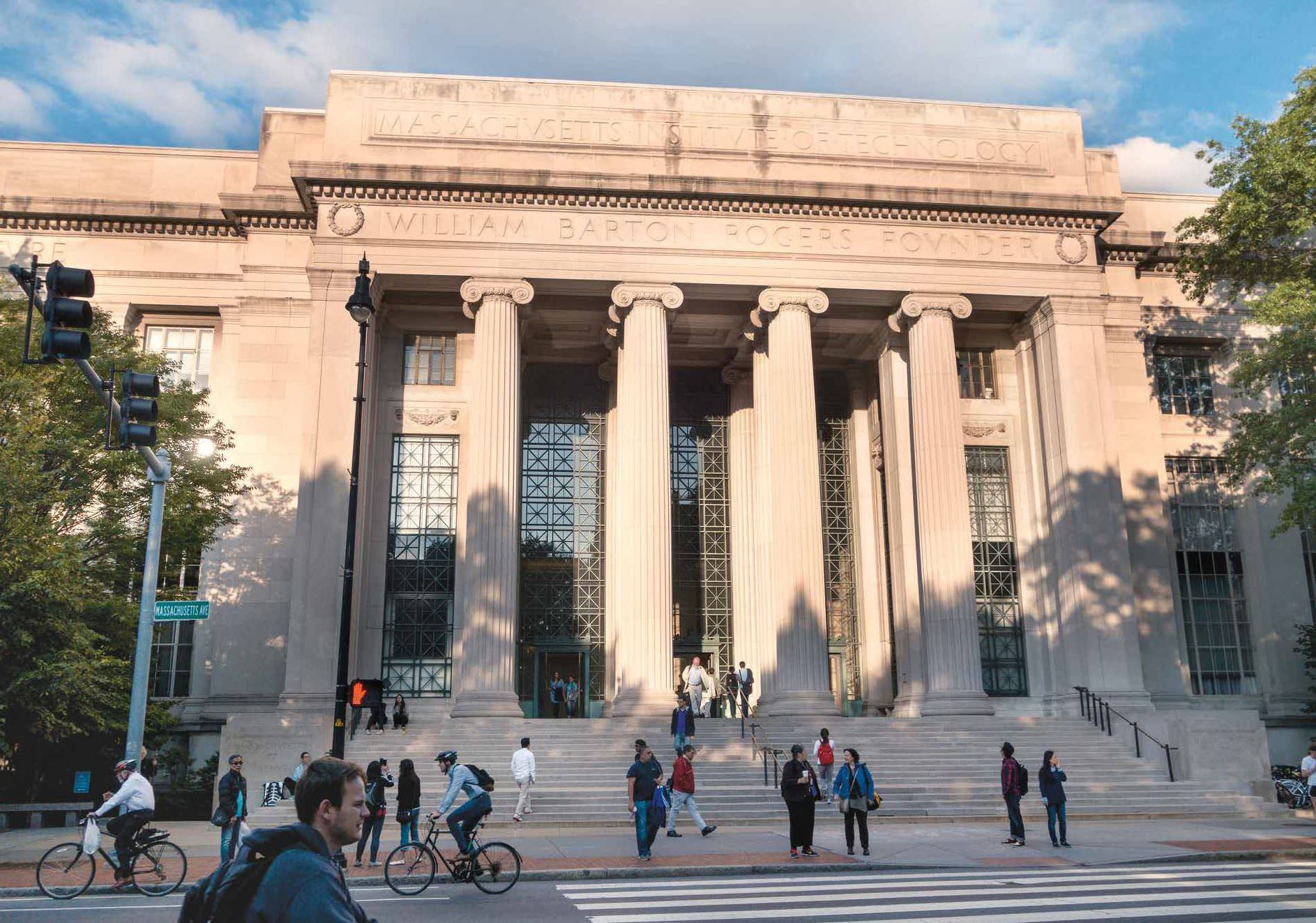 Thriving Academies of Pax Americana
The US is still the most sought after as an education destination
THE USA is a major education destination for Indian students, with International Baccalaureate (IB) and Cambridge International Examinations (CIE) students viewing it as their primary choice for undergraduate studies. It is one of the most sought-after countries for higher education due to the quality of the education it provides and the perceived job opportunities after the completion of a degree. While visa regulations and chances of landing a job are changing regularly under the Donald Trump administration, education quality remains consistent and constantly innovative.
Current regulations give students a one-year stay-back option called OPT (optional practical training), which allows students to work for a year after graduation in a field related to their degree. STEM (science, technology, engineering and mathematics) students are eligible for two extra years of OPT for which they have to apply after the one-year OPT. There is also the option of CPT—curricular practical training— for certain courses, usually for postgraduate students, allowing them to work in a field related to their degree while they study, normally after their second semester.
The US is home to over 400 universities and many more liberal arts colleges. The following are a few well-known education hubs.
California: It is home to the University of California, including UCLA, UCB and UCDavis, to name a few of its campuses, besides the Stanford University, normally ranked among the top five universities in the world for all its subjects. Hollywood makes California a hub of cinema, and Silicon Valley makes it a hub of entrepreneurship.
Massachusetts: Rich in cultural history, it is home to some of the oldest and best universities in the US, including the Massachusetts Institute of Technology (MIT), Harvard and the University of Massachusetts.
Texas: With a rich oil and gas sector and a large Indian community, it is regarded as a friendly state. It is home to the University of TexasAustin and Texas A&M University, which are especially regarded for their courses in science, engineering and technology.
New York: The financial heart of the US, it is also home to some of the finest universities, including Columbia, Cornell and New York University. It is a multicultural and vibrant, though expensive, place to live in
Washington DC: The capital of the US is home to the George Washington University and the Johns Hopkins University, among others.
Washington State: Washington state on the West Coast is a hub for start-ups and environmental technology, as well as home to Microsoft and Boeing. The key universities in this state are Washington State University and the University of Washington.
When looking at education in the US, you have to see what suits you. Big universities like Stanford or Harvard are extremely competitive at the undergraduate level, with postgraduate courses being more collaborative. However, the pressure at these big institutions may not be to everyone's taste.
The US is renowned for its excellence in STEM education, with a great deal of innovation and research coming from universities like MIT. The regulations in the US are also more favourable for students following the STEM pathway. At the undergraduate level, STEM courses are excellent at most good general universities, but at the postgraduate level, when courses get more specialised, the top universities in the US are a cut above all the rest, with MIT leading the charge.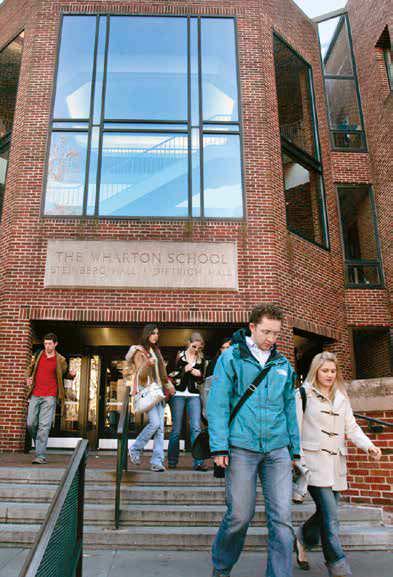 THE US is also known for its business courses. It is the country of the first MBA courses, and also where the MSc in Business was conceived. As such, the courses are well established with the most experienced faculty. The best institutes for business in the US are the Wharton School of Business (University of Pennsylvania), Harvard and Stanford.
If you are looking for a more collaborative experience in a smaller setting, you have to look at the liberal arts colleges. These institutions focus mainly on arts or humanities education and only at the undergraduate level. There are several of these scattered across the country. The ones of note are the Williams and Amherst colleges in Massachusetts, and Pomona College in California. Each college has its own unique approach to education, and you have to read each one's website to decide which one suits you best.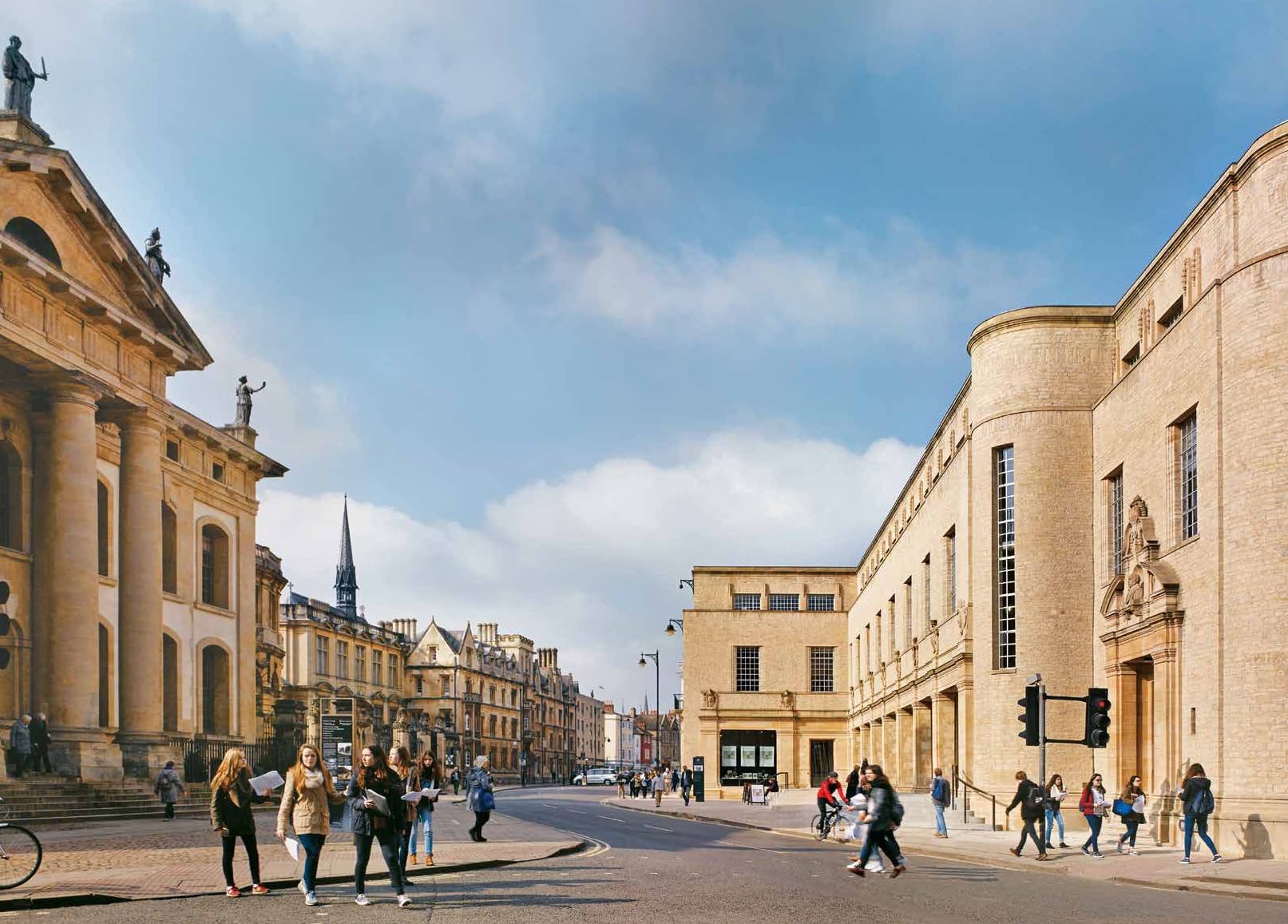 The Universities (both) and More
Despite Brexit and harsh visa restrictions, the UK remains a key study destination
THE UK is a key higher education desti­nation for Indian students. Although that number has begun to drop recen­tly due to Brexit and harsher rules for post ­study work, a significant number of students studying under interna­tional boards continue to go there. The main thing to note is that in the UK, once you have started studying for your degree—be it und­ergraduate or postgraduate—you cannot change your subject midway. You will have to apply again and start from the beginning.
You can read up to 3 premium stories before you subscribe to Magzter GOLD
Log in, if you are already a subscriber
Get unlimited access to thousands of curated premium stories, newspapers and 5,000+ magazines
READ THE ENTIRE ISSUE
October 01, 2018