Andhra Pradesh: The River Sutra
Bringing the Godavari and the Krishna together in Andhra Pradesh marks India's first river-linking project. Has life too changed course?
During Ganesh Visarjan, a man empties coconut water into the Krishna river at Prakasam Barrage in a symbolic act representing the interlinking of the Krishna and Godavari.
The bathroom of Room 207 at Hotel Garuda has four taps, three of which are leaking furiously when I check in. For a better part of the evening, the drummers of Vinayaka Chavithi (Ganesha Visarjan) manage to submerge the sound. With night comes the hiss and pitter-patter of high speed water drops, keeping me awake. Before I leave in the morning for the Pattiseema project, I request the manager to fix the taps. He nods, and flings a confident 'yes' at my groggy face.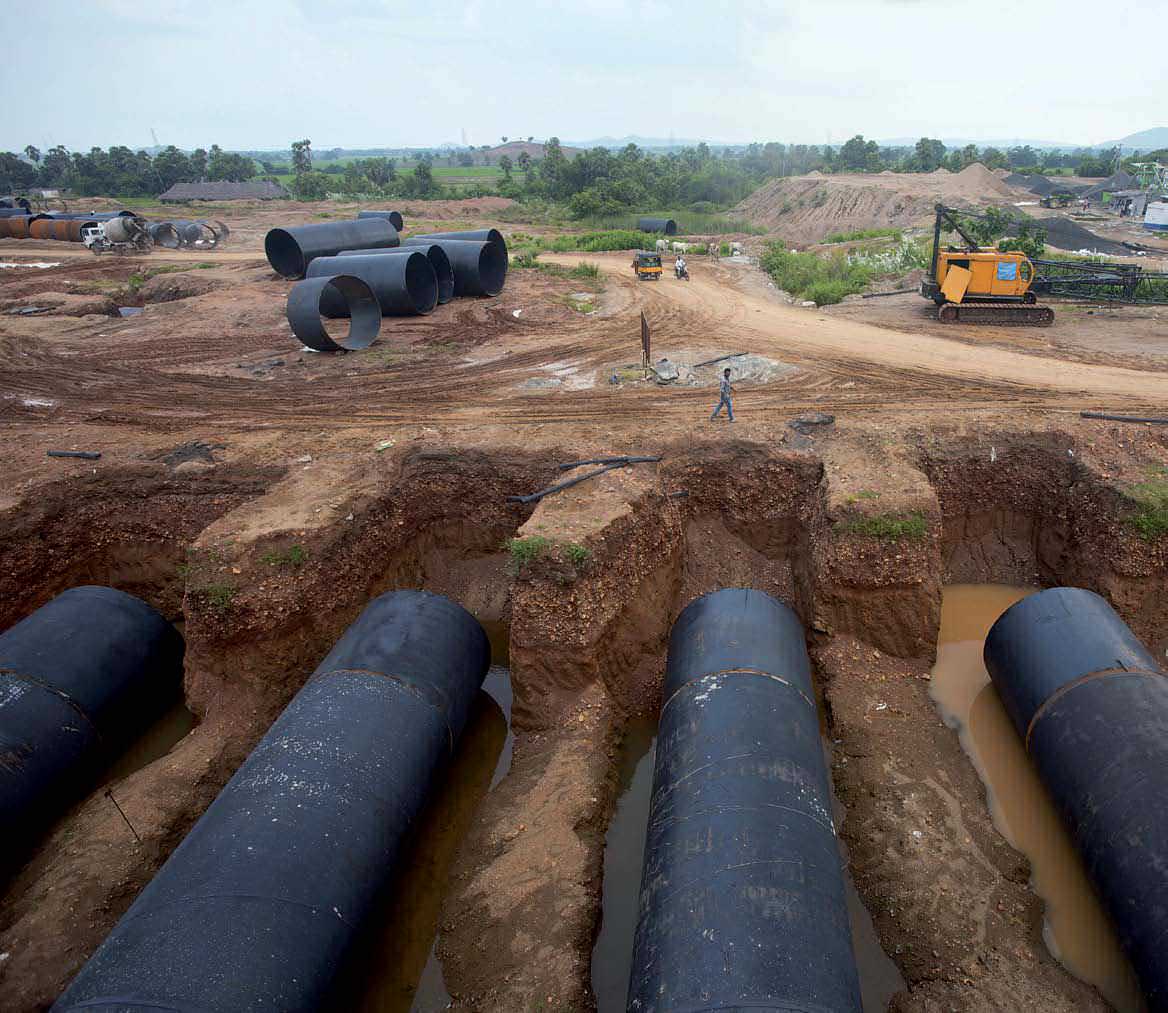 My first stop is Ibrahimpatnam, Andhra Pradesh, an hour away from Vijayawada, the physical point of confluence of the project that links the Godavari to the Krishna river. I imagine it to be something like the sangam of the Ganga and Yamuna in Allahabad, but I am greeted with shimmering empty pouches of water littered all across the banks and fake Rs 500 notes remnants of a recent inaugural ceremony. A man is searching for coins while a dead common green snake rots nearby. That is all it takes for me to leave and make my way to the actual pumping site with a stop along the canal in Bhimadola.
You can read up to 3 premium stories before you subscribe to Magzter GOLD
Log in, if you are already a subscriber
Get unlimited access to thousands of curated premium stories, newspapers and 5,000+ magazines
READ THE ENTIRE ISSUE
October 5, 2015