The money train
Noseweek|May 2020
Transnet in court battle with liquidators of Gupta-linked audit firm over R57m in 'corrupt' payments and invoices
TRANSNET IS KEEPING ITS FOOT ON the pedal in its campaign to recover billions of rand lost to corruption when state capture forces defrauded the state-owned logistics company.
One of those Transnet recovery projects is a battle to get back R57 million in alleged fraudulent payments and invoices, related to "non-audit services", from the liquidators of the estate of Gupta-controlled accounting and audit firm Nkonki Sizwe Ntsaluba (Nkonki Inc). The company went into liquidation following the departure of the Guptas from South Africa and the exposure of their state capture schemes.
Before Nkonki was taken over by state capture forces, it was independent black-owned auditing and accounting firm with a history dating back to 1990. In 1996, the company merged with another black firm of accountants to form Nkonki Sizwe Ntsaluba.
In September last year, in court papers lodged in the South Gauteng High Court in Johannesburg, Transnet applied for the review and setting aside of a decision made by allegedly corrupt senior Transnet executives in 2017 to procure "non-audit" services from Nkonki for massive fees.
Then in December last year, Transnet followed up with a summons against the estate of Nkonki and its joint liquidators. The purpose of the summons is partly to counter the Nkonki liquidators' demand that Transnet must still pay R19m in outstanding Nkonki bills.
In addition to countering this claim, Transnet also wants to recover R38m it had already paid to Nkonki that it allegedly shouldn't have paid, bringing the total amount of the claim to R57m.
A successful ruling in the matter lodged in September to set aside the procurement of the "non-audit" services will strengthen Transnet's hand in the claim.
Transnet spokesperson Nompumelelo Kunene said that the Nkonki liquidators have not yet filed a response to Transnet's summons since an agreement was reached between the parties to put the litigation on hold pending the outcome of settlement negotiations.
The whole matter of the downfall of Nkonki stems from the involvement of the Gupta brothers and their associates in the company. The Indian brothers used financial incentives to cultivate a network of key people in the South African government, state-owned enterprises and the ANC, especially under former president Jacob Zuma, in order to gain substantial business and facilitate theft from state enterprises.
When Zuma fell from power, the Guptas fled the country. The government and state-owned enterprises are now attempting to recover some of the massive losses they incurred as a result of the corrupt activities of the Guptas and their collaborators. Nkonki is a case in point. (See editorial.)
Transnet's relationship with Nkonki started in August 2013 when the state logistics utility entered into a joint five-year internal auditing contract with Nkonki, KPMG, and SekelaXabiso (SkX). When this contract was awarded its estimated worth was put at R1.3 billion.
However, three years later, from October 2016 to January 2017, a dark shadow was cast over Nkonki when it was taken over by Gupta-linked forces. At that time managing director of Nkonki, Mitesh Patel, through funding supplied by Gupta-linked Centaur Ventures, acquired a majority shareholding in the firm on behalf of Salim Essa's Trillian Management and Consultancy, which was also a Gupta entity, for R107m, according to investigative unit amaBhungane.
In terms of their original contract, Nkonki was required to let Transnet know of any change to its controlling shareholding, and if it failed to do so without prior written consent from Transnet, then the state company could cancel the contract.
Nkonki never notified Transnet of this change, and once Transnet discovered this infringement, Nkonki lost all its business with the state company. Too late.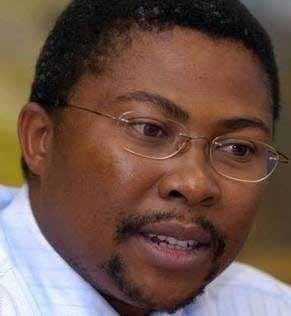 Another point worth noting is that Patel was not a registered auditor, according to amaBhungane. Following the transfer, the majority shareholding of Nkonki was held by those who were not registered auditors, resulting in the firm being in contravention of the Auditing Professions Act and operating illegally.
Considering this fact, one might justifiably ask why Transnet is not claiming all monies it paid Nkonki from the time that ownership of Nkonki changed in late 2016 and early 2017 and not just the "non-audit" work. [Perhaps Nkonki, now insolvent and in liquidation, doesn't have the money to repay? – Ed.]
Returning to the story, almost immediately after the Trillian takeover of Nkonki was completed, in January 2017, Nkonki submitted two separate unsolicited bids/proposals to Transnet for the so-called "non-audit" work.
The first unsolicited bid was entitled: "Cost savings and efficiency proposals" while the second unsolicited bid was entitled: "Transnet Freight Rail coal contract enhancement initiative".
You can read up to 3 premium stories before you subscribe to Magzter GOLD
Log in, if you are already a subscriber
Get unlimited access to thousands of curated premium stories and 5,000+ magazines
READ THE ENTIRE ISSUE
May 2020