SPAR WARS
Noseweek|April 2020
Owners of 44 Spar shops go head-to-head with HQ
Spar group ltd and the group of stores owned under the Spar banner by the Giannacopoulos family, are involved in a dirty war of words and actions that could eventually reflect on the share price of the JSE listed company.
The 44 Giannacopoulos-owned Spar shops, that employ close on 3,000 people, claim in documents submitted to the KwaZulu-Natal High Court in Pietermaritzburg, that there has been an orchestrated series of attacks on them driven by the Spar Guild of Southern Africa (an association of Spar shop owners) and Spar Group Limited.
Spar, in turn, accuses the family group of bringing the brand into disrepute because of the numerous and ongoing labour court cases brought against them.
But it seems as though even the Labour Court cases could be part of the onslaught because once the newspaper headlines have subsided, the outcome of Labour Court cases is often a much watered-down version of what was originally claimed and reported in the media.
The trouble started more than a year ago when Spar decided at a closed meeting to cancel the Giannacopoulos Group's membership of its Guild. Spar then took over all the Giannacopoulosowned stores on the back of an order obtained in the North Gauteng High Court, without prior notice to Giannocopoulos. After hearing the other side two days later as a matter of urgency, the very same court overturned the order and the stores were returned to the legal owners.
Shortly after the Guild lost in court they proceeded nevertheless to cancel the membership of the Giannacopoulos Group, who, when faced with the real possibility of losing their businesses, instituted a court action of their own against both Spar Ltd and Spar Guild, asking the court to overturn the guild's decision because it would force them to close down their stores.
The case was set to start on 13 March in the High Court in Pietermaritzburg when it was postponed until late May.
In yet another move, Spar also changed the family group's terms of trading from a 30-day to a seven-day credit line, claiming that the group was about to go into liquidation. They also kept the shops short-supplied of bread and milk.
"This meant our stores, that buy stock of around R40m per week from Spar warehouses, had to fork out R160m to honour the new terms of trading," says Harry Giannacopoulos, one of three brothers in the family business. (They paid cash on the turn.)
In an affidavit, before court Harry Giannacopoulos says the dispute is the result of a personality clash between his brother Chris and Spar directors Desmond Borrageiro and Brett Botten.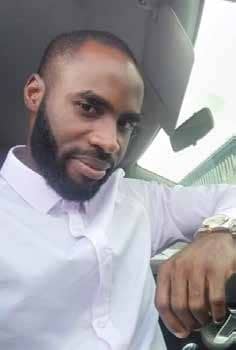 You can read up to 3 premium stories before you subscribe to Magzter GOLD
Log in, if you are already a subscriber
Get unlimited access to thousands of curated premium stories and 5,000+ magazines
READ THE ENTIRE ISSUE
April 2020