'He's no pharmaceutical genius, he's a vulture'
Noseweek|May 2020
Pharma con seeks prison release to 'help find Covid cure'
Last month, In an 11-page letter posted on an American pharmaceutical company's website, Martin Shkreli called for his temporary release from a Pennsylvania prison to enable him to use his special skills "to assist in research work on Covid-19".
American health activists have rushed to oppose his application, citing his past history, and have launched a social media campaign to gather signatures for a mass petition to ensure his application for release from prison is not allowed.
Shkreli achieved notoriety after his pharmaceutical company in 2015 acquired the rights to manufacture Daraprim, a drug used in the treatment of malaria and HIV-infected patients – and then immediately limited its availability and mercilessly upped the price by 5,000%.
He is currently serving a seven-year sentence for (an unrelated) securities fraud in a Pennsylvania prison. (See editorial about the significance of that.)
As reported on Washington news site The Hill on 7 April, Shkreli has claimed in the letter/research proposal: "As a successful two-time biopharma entrepreneur, having purchased multiple companies, invented multiple new drug candidates, filed numerous INDs and clinical trial applications, I am one of the few executives experienced in all aspects of drug development from molecule creation and hypothesis generation, to preclinical assessments and clinical trial design, target engagement demonstration, manufacturing/ synthesis and global logistics and deployment of medicines."
He acquired the rights to Thiola used to treat the rare disease cystinuria, then upped the price from $1.50 to $30 per pill. Patients need to take 10 pills per day
Which all sounds pretty promising, considering the dire predicament the world finds itself in. But then The Hill points out that Shkreli's proposal was co-authored by, amongst others, James Rondina, who previously wrote letters asking for leniency in Shkreli's 2017 conviction, and Kevin Mulleady, a man who, prosecutors claim, was an unindicted co-conspirator in the fraud case. And, notes The Hill reporter, Shkreli's letter was posted on the website of Prospero Pharmaceuticals, which contains no other information about the company save for a generic email address.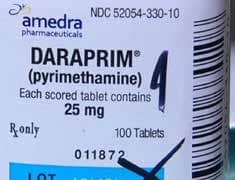 The application for his three-month "leave" from prison is being steered by well-known US criminal defense attorney Benjamin Brafman, who was his defense attorney in the securities fraud trial.
"He is looking for a way to shirk repaying his debt to society, by claiming his supposed expertise can combat the Covid-19 pandemic," declared Alex Lawson, a widely quoted health activist and executive director of Social Security Works, a non-profit advocacy group for expanding benefits to address America's growing retirement security crisis.
"Shkreli is seeking a three-month furlough, which may even be enough time for him to acquire the rights to a Covid-19 treatment and massively jack up the price. This is arguably the only pharmaceutical expertise he possesses," said Lawson in support of the petition to keep Shkreli in jail.
"Let's be clear: Martin Shkreli is not a pharmaceutical genius. He is a vulture, seeking to exploit a pandemic that's killing thousands a day for personal gain."
To find out more about Shkreli, Noseweek went to Wikipedia. Some extracts from its extensive profile:
You can read up to 3 premium stories before you subscribe to Magzter GOLD
Log in, if you are already a subscriber
Get unlimited access to thousands of curated premium stories and 5,000+ magazines
READ THE ENTIRE ISSUE
May 2020