Billionaire Thwarted In Bid To Evict Lifelong Farm Worker
Ex-trade unionist Marcel Golding loses high court battle.
IN JULY 2013 BILLIONAIRE ex-trade unionist Marcel Golding, then still executive chairman of HCI (Hosken Consolidated Investments) bought portions 9 and 11 of the once-famous Cape wine farm Nooitgedacht ("Never imagined") from fellow multi-millionaire Simon Barlow for R42.5 million.

Well situated in the foothills of the Helderberg Mountain, between Stellenbosch and Somerset West, the farm – now reduced to a mere 75 hectares,– is unlikely to be commercially viable as a wine farm, and would generally be regarded as a millionaire's vanity project, confirmed by the huge wrought iron entrance gates each bearing a large letter G, presumably for Golding. Golding refers to his property as a "boutique wine farm".

In his heyday, he was executive chairman of HCI and a major stakeholder, together with his then business partner Johnny Copeland, in an empire of companies the likes of e.tv, Johnnic, and Tsogo Sun. It would all come crashing down in October 2014, when Copeland had him suspended as HCI chairman for alleged "gross misconduct" related to an undisclosed share deal.

Now, lower down the financial scale but equally serious, the one-time champion of trade unionism has had a full bench of the Western Cape High Court thwart his attempts to summarily evict a farmworker, born on Nooitgedacht, and his young family without proper notice or just cause. But we are ahead of our story.

Many years ago Simon Barlow had built nine identical dormer cottages for his farmworkers along the treelined farm lane 200 meters from the farmhouse. When he sold the farm to Marcel Golding's company, Darmane Investments (Pty) Ltd in 2013, Barlow moved to one of his other farms, the more famous Rustenberg, taking some of the Nooitgedacht farmworkers with him.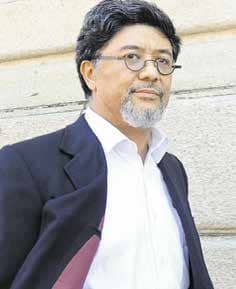 Only three of the nine workers' cottages remained occupied: one by the elderly farm foreman Martinus Maarten and his wife who have lived on the farm all their working lives, another by deputy foreman John Daniels. The third was occupied by the Maartens' son Armien Hendricks and his wife and two small children.
Armien Hendricks was also born on the farm. Now 38, he has lived there all his life – and, until 2010, with his parents in their cottage. That year, when he announced his plans to get married, Simon Barlow generously allocated to Armien a long-neglected cottage across the lane from his parents' cottage.
By then Armien was employed by a neighboring boutique wine farmer, Merwe Viljoen who in 2008 had bought portions 2 and 4 of Nooitgedacht for a similarly large sum from Barlow.
Armien would later declare in court papers that "at no time were limits placed on my occupation of the cottage. It was, however, at that stage completely dilapidated and unusable. My only condition in relation to my occupation of it was that I was solely liable to renovate the building and liable for its maintenance and upkeep." The renovation required to make it habitable was so extensive that, he says, "it took me the best part of a year to get it ready before my wedding to Portia in December 2011".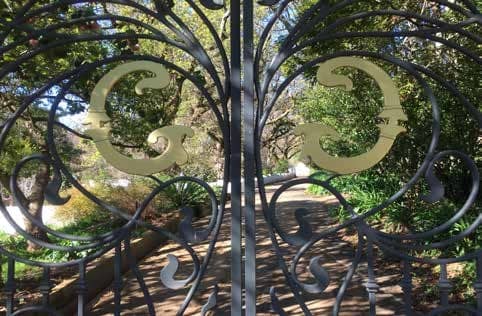 Barlow would later explain that Merwe Viljoen had asked him if Armien could occupy one of the empty cottages on the farm, as he wanted Armien Hendricks to live close to his place of work and be on hand when needed.
"The cottage needed some work on it and Merwe Viljoen offered to assist financially to make it more habitable."
You can read up to 3 premium stories before you subscribe to Magzter GOLD
Log in, if you are already a subscriber
Get unlimited access to thousands of curated premium stories, newspapers and 5,000+ magazines
READ THE ENTIRE ISSUE
October 2019