Vital Signs
New Zealand Listener
|
September 22-28 2018
Patients must not be afraid to speak out to avoid mistakes in our hard-pressed hospitals.
You're heading into hospital. You've either packed an overnight bag with your pyjamas and toothbrush for that elective surgery that's been scheduled for months or you're in an ambulance en route to the accident and emergency department for urgent treatment.

Chances are you'll be safely at home and on the mend again within days. Your stay will be uneventful. With luck, it will set you back on track to good health. If you're unlucky, you might get much worse before you get better. If you're very unlucky, you might never go home at all.

Last year, a Health Quality and Safety Commission (HQSC) report, "Learning from Adverse Events", recommended putting patients at the centre when doctors and bureaucrats report, review and learn from adverse events. The HQSC analysed and categorised the 542 adverse events reported in 2016-17 and found, unsurprisingly, that more than half (282) were the result of clinical management issues. The next biggest category was falls (210), followed by medication errors and hospital-acquired infections (35).

The common denominator in many cases came down to one word – delays: delays in referral to a specialist; delays in finding the correct diagnosis; delays in recognising patient deterioration; delays caused by shortages of staff, equipment or clinic time to meet demand; and appointment delays.

The same trend is reflected in the more than 2000 complaints each year to the Health and Disability Commissioner. The two largest categories of complaint, making up nearly a quarter of the total, are of missed or delayed diagnosis and inadequate or inappropriate treatment. The number of complaints is steadily increasing – up 20% since 2012 – suggesting patients are becoming more aware of their rights, and of provider obligations.

In his New York Times bestselling book The Checklist Manifesto: How to Get Things Right, US surgeon and public health researcher Atul Gawande said the most common obstacle to effective hospital teams "is not the occasional fire-breathing, scalpel-flinging, terror-inducing surgeon, though some do exist. No, the more familiar and widely dangerous issue is a kind of silent disengagement. 'That's not my problem' is possibly the worst thing people can think. But in medicine, we see it all the time."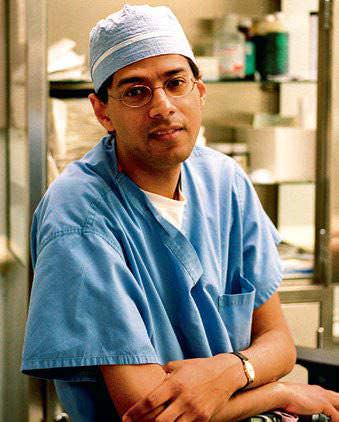 He described surgery's four big killers as infection, bleeding, unsafe anaesthesia and the unexpected. "For the first three, science and experience have given us some straightforward and valuable preventive measures we think we consistently follow, but don't. These misses are simple failures – perfect for a classic checklist. But the fourth killer, the unexpected, is an entirely different kind of failure, one that stems from the fundamentally complex risks entailed by opening up a person's body and trying to tinker with it. No checklist [can] anticipate all the pitfalls a team must guard against."
The best defence against the unexpected, he writes, is simply to have the surgical team talk through the case together, to be ready as a group to identify and address each patient's unique, potentially critical dangers. "Perhaps all this seems kind of obvious. But it represents a significant departure from the way operations are usually conducted."
The World Health Organisation's surgical checklist, widely adopted internationally since it was published in 2008, has been credited with reducing death, infections and other post-operative complications by up to 30%. Although it's used in most surgical cases here, worrying research points to a culture and lack of communication in the operating room that is potentially undermining the checklist's benefits. The research, a survey of more than 800 operating theatre staff published by the HQSC in December 2015, suggested a surgeon-led hierarchy in theatre, and pressure to get through the operating list, may be compromising safety. It found 38% of those questioned did not believe surgical team members were open to changes to improve patient safety if it meant slowing down, and concluded communication was a key area of "underperformance". Nearly 60% said they didn't think surgeons "maintained a positive tone throughout operations" and 35% reported that potential errors and mistakes were sometimes pointed out with raised voices.
Participants also said that nearly half of the debriefings after operations failed to discuss key concerns for the patient's recovery. "Research suggests teamwork and communication failure are at the core of nearly half of all medical errors and adverse events."
So how can consumers improve their chances of a good outcome from a hospital stay? University of Auckland professor of surgery Ian Civil, head of the HQSC's safe surgery group, says patients should advocate for their own care, but often don't for fear of making a fuss or annoying their carers.
The HQSC encourages relatives to flag when a patient's condition is deteriorating, and for patients themselves to speak up if they suspect a medication error. "There's perhaps a remnant of the patronising medical society we thought we'd left, 'I'm in the hospital, the doctor is always right and the system will look after me without my having any input.'" It's not unique to uninformed consumers, Civil says. "I think very carefully about questioning my healthcare providers because you worry about hacking them off." Patients shouldn't worry about becoming "high maintenance" because safety is the most important thing, but it's sometimes difficult for them to know what is reasonable speaking up, what's not enough, and what is too much and inappropriate.
The HQSC's director of consumer engagement, registered nurse Dr Chris Walsh, says she always tries to take a support person with her to appointments, "because you don't hear everything – your mind goes blank. I don't always feel 100% confident in asking questions.
"The biggest issue we have from patients is communication with health professionals. Despite the fact patients may know their bodies the best and be aware of things that are happening, they may not disclose it because they don't think it's important or don't want to bother the health professional."
With staff always so busy, patients "have to be pretty staunch to get their message across sometimes."
She says patients probably don't realise how their own health before an operation can influence their outcomes – for example, being overweight, smoking or unfit. If an operation is planned weeks or months ahead, losing weight, walking more often and stopping smoking in the meantime would help.
"It's a cultural shift to give the support to consumers, family and whÄnau to empower themselves. But not all of them want it, not everyone is capable of it and there is an onus of responsibility on professionals to work with what they've got and recognise where people are coming from."
Brian Davies was injured falling from a ladder at his home. He died falling through the cracks at a beleaguered hospital. It's a bitter irony, his family say, that Davies, 78, was such a details man. The former dairy consultant was a fastidious note taker, a diligent planner and a skilled communicator; some of the hospital staff who cared for him apparently were not.
You can read up to 3 premium stories before you subscribe to Magzter GOLD
Log in, if you are already a subscriber
Get unlimited access to thousands of curated premium stories, newspapers and 5,000+ magazines
READ THE ENTIRE ISSUE
September 22-28 2018