Failed State
Mother Jones
|
July/August 2020
We're offering this story for free to read so that you can stay updated on the COVID-19 outbreak
How the president's denial of reality made a dangerous virus even more deadly
By Dave Gilson and Laura Thompson
ON JANUARY 22, two days after the first confirmed case of COVID-19 in the United States, President Trump breezily declared, "We have it totally under control." Over the next four months, more than 1.4 million Americans would become infected, nearly 100,000 would die, and 39 million would lose their jobs. While we don't know what the months ahead hold, we have already witnessed the devastating consequences of the president's attempt to spin, bluster, and blame his way out of a national emergency that will go down as the greatest scandal of a scandal-plagued presidency.
1 "IT WILL ALL WORK OUT WELL."
January 2017: Incoming Trump administration officials meet with Obama officials for an exercise about how to handle "the worst influenza pandemic since 1918." Commerce Secretary Wilbur Ross reportedly dozes off during the meeting.
May 2017: Trump proposes slashing billions from the Centers for Disease Control and Prevention and other public health agencies. Congress does not approve of the cuts.
June 2017: A CDC-funded study finds that a severe pandemic could quickly deplete the national ventilator stockpile.
May 2018: The National Security Council disbands its directorate for global health security and biodefense, and its head, Rear Adm. Timothy Ziemer, resigns. • Senators Elizabeth Warren and Patty Murray request a briefing from national security adviser John Bolton on pandemic response. He does not respond.
January 2019: The Department of Health and Human Services begins Crimson Contagion, a series of exercises about a hypothetical influenza pandemic that starts in China. Its final report finds that the medical supply chain is unprepared and the government does not have the funding to fully respond to a severe outbreak.
December 31, 2019: China informs the World Health Organization about a pneumonia outbreak in Wuhan, cause unknown.
Early January 2020: The novel coronavirus is mentioned in the president's daily intelligence and security brief. The warnings are reportedly given to Trump throughout January and February. • CDC head Dr. Robert Redfield speaks with his Chinese counterpart, who reportedly sobs on the call.
January 18: While spending a weekend golfing at Mar-a-Lago, Trump receives his first major briefing on the coronavirus from BHS Secretary Alex Azar. The president reportedly wants to discuss lifting a ban on flavored vaping products.
January 20: The CDC confirms the first COVID-19 case in the United States, a Washington man who returned from Wuhan five days earlier. • South Korea reports its first case.
"WE HAVE IT TOTALLY UNDER CONTROL. IT'S ONE PERSON COMING IN FROM CHINA."
January 22: Asked if his administration is worried about a coronavirus pandemic, Trump says, "No, we're not at all. And we have it totally under control. It's one person coming in from China."
January 23: China locks down Wuhan.
January 24: Trump tweets: "China has been working very hard to contain the Coronavirus. The United States greatly appreciates their efforts and transparency. It will all work out well." • The CDC says it has developed its own test for the coronavirus, different from the one shared a week earlier by the who.
January 27: Joe Biden publishes an op-ed in USA Today: "The possibility of a pandemic is a challenge Donald Trump is unqualified to handle as president...To be blunt, I am concerned that the Trump administration's shortsighted policies have left us unprepared for a dangerous epidemic that will come sooner or later."
January 28: Trump holds a rally in New Jersey. He does not mention the coronavirus.
January 29: Trump announces a coronavirus task force, headed by Azar. • A memo by White House trade adviser Peter Navarro warns that immediate action is needed to prevent a "full-blown pandemic" that could kill between 1 and 2 million Americans.
January 30: The who declares the coronavirus a "public health emergency of international concern." • At an event in Michigan, Trump says, "We're working very strongly with China on the coronavirus—that's a new thing that a lot of people are talking about...We think it's going to have a very good ending for it. So that I can assure you."
January 31: Dr. Anthony Fauci, the top federal infectious disease expert, says, "There's no doubt...that asymptomatic transmission is occurring."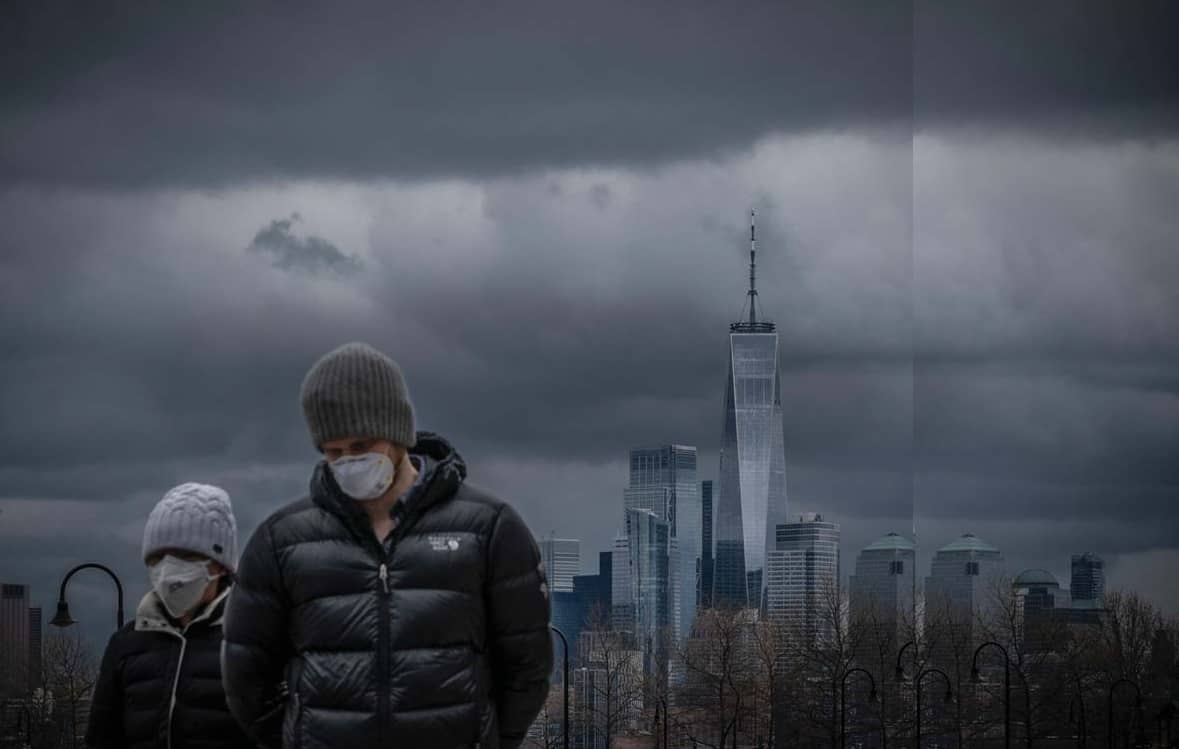 2 "IT'S GOING TO DISAPPEAR."
February 1: Trump spends the weekend golfing at Trump International in West Palm Beach, Florida.
February 2: The White House restricts travel from China. The ban does not apply to Americans; nearly 40,000 people enter the United States from China over the next two months.
February 5: The Senate votes to acquit Trump in his impeachment trial. • Sen. Chris Murphy tweets: "Just left the Administration briefing on Coronavirus. Bottom line: they aren't taking this seriously enough."
February 7: Asked if he thinks China is covering up the coronavirus, Trump says, "No. China is working very hard...We're working together."
February 8: One day after CDC testing kits reach state and local labs, most report that they are not working properly.
February 10: At a rally in Manchester, New Hampshire, Trump says, "Looks like by April, you know, in theory, when it gets a little warmer, it miraculously goes away."
February 11: The who gives the novel coronavirus its official name: COVID-19. • Trump holds a rally in El Paso, Texas. He does not mention the coronavirus.
February 13: Trump tells Geraldo Rivera, "It's a problem in China. Has not been spreading very much. In our country, we only have, basically, 12 cases and most of those people are recovering and some cases fully recovered. So it's actually less."
February 14: Trump says, "We have a very small number of people in the country, right now, with it. It's like around 12. Many of them are getting better. Some are fully recovered already. So we're in very good shape." He continues, "And I spoke with President Xi of China, and he's working very hard on this."
February 15: Trump golfs at Trump International.
February 18: The Diamond Princess cruise ship, docked in Japan, has more coronavirus cases than any location outside of China. (Altogether, more than 700 passengers fall ill.)
February 19: Trump says, "I think when we get into April, in the warmer weather, that has a very negative effect on that and that type of a virus. So let's see what happens, but I think it's going to work out fine." • Trump holds a rally in Phoenix. He does not mention the coronavirus.
February 20: Trump holds a rally in Colorado Springs. He does not mention the coronavirus.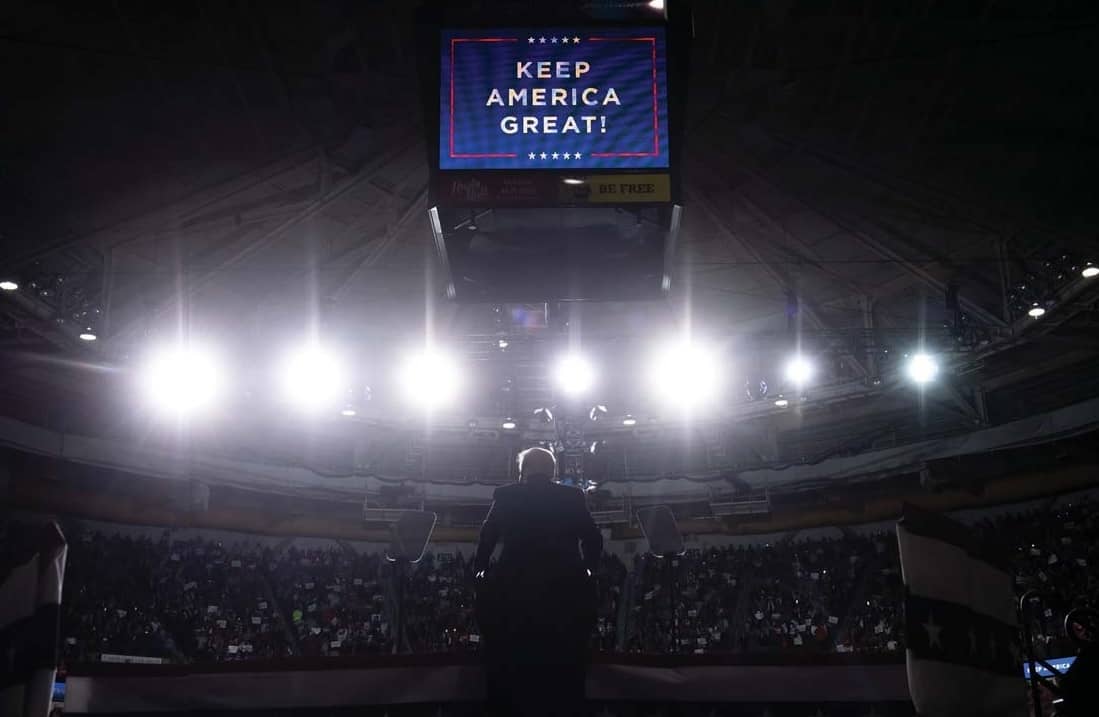 February 21: Trump holds a rally in Las Vegas. He does not mention the coronavirus.
February 23: In a memo to Trump, Navarro says $3 billion is needed immediately to fight the virus, including more than $600 million for protective equipment.
February 24: The White House asks Congress for $1.25 billion in emergency funds. • The Association of Public Health Laboratories writes the FDA, "We are now many weeks into the response with still no diagnostic or surveillance test available outside of the CDC for the vast majority of our member laboratories." • Trump tweets: "The Coronavirus is very much under control in the USA. We are in contact with everyone and all relevant countries. CDC & World Health [Organization] have been working hard and very smart. Stock Market starting to look very good to me!"
February 25: The stock market dips after Nancy Messonnier, director of the National Center for Immunization and Respiratory Diseases, says the CDC is preparing for a pandemic. Trump reportedly threatens to fire her.
February 26: Trump puts Vice President Mike Pence in charge of coordinating the White House's coronavirus response. • At a press briefing, Trump says, "We're testing everybody that we need to test. And we're finding very little problem...It's a little like the regular flu that we have flu shots for. And we'll essentially have a flu shot for this in a fairly quick manner." He says the number of cases "within a couple of days is going to be down to close to zero, that's a pretty good job we've done." • The CDC confirms the first instance of community spread of the virus in the United States.
You can read up to 3 premium stories before you subscribe to Magzter GOLD
Log in, if you are already a subscriber
Get unlimited access to thousands of curated premium stories, newspapers and 5,000+ magazines
READ THE ENTIRE ISSUE
July/August 2020