Clickservative
Mother Jones|May/June 2020
Is Brad Parscale, the president's 2020 campaign manager, a digital savant or just another opportunist cleaning up on trump?
On the night of the 2020 Iowa caucuses, Brad Parscale, President Trump's campaign manager and technology guru, arrived at an elementary school on the outskirts of Des Moines. With attention focused on the hard-fought Democratic contest, Trump sought to steal a bit of the spotlight by displaying total dominance over his no-hope opponents. As part of the process, each GOP candidate had dispatched someone to caucus sites around the state's largest city to speak on their behalf. For some 100 voters in suburban Urbandale, it was Parscale.
A 6-foot-8-inch Texan with a red Viking beard, Parscale had been plucked from obscurity in San Antonio to serve as a key digital staffer on Trump's 2016 campaign. His pitch to the crowd included observations highlighting his now firmly established place in the president's inner circle, according to Lucy Caldwell, who was present that night. He compared flying on Trump's jet with White House trips: The private plane was nicer, but he preferred the food on Air Force One, opening his navy suit jacket to show his waistline. He described attending the Super Bowl, just the night before the caucus, with Trump kids Eric and Don Jr., as one of the "perks of the job."
All this struck Caldwell as off-key. She was the campaign manager for one of the president's Republican challengers, a tea party ex-member of Congress turned prolific anti-Trump tweeter named Joe Walsh. At the end of Parscale's speech, she watched as he placed a red cap reading "Keep Iowa Great" on a child's head, feeling like she was witnessing some bizarre ritual. "Suddenly several Trump staff appeared holding these hats, and Brad and the staff walked around placing these hats on these children," Caldwell recalled. "It was weird."
While Parscale has been heralded as a digital demigod for serving microtargeted Facebook ads pushing border walls and allegations of "fake news" to the president's cultish fans, his caucus night remarks were in keeping with someone whose history evinces plenty of ambition, but little interest in the hot-button topics that power devotees of the image movement. Instead, Parscale was enunciating a different set of Trumpian priorities, ones to which he assuredly subscribes. Private jets and Super Bowl suites are a natural part of Parscale's pitch to voters because the perks help explain why he works for the Trumps: the wealth, the fame, the spot inside the insular club that is the first family, where he has expertly ingratiated himself. Who wouldn't want a hat to signal membership in this profitable club? But if you're not born a Trump, the only way to stay a member is to keep winning. Whether or not he pulls Trump over the finish line this November, Parscale will have gotten rich and famous trying.
Parscale first entered the first family's orbit by securing a bid to build websites for the Trump Organization in 2012. Running a web business in San Antonio, Parscale knew that getting in the mogul's good graces mattered more than the first paycheck, so, according to the Washington Post, he lowballed his bid at $10,000 and told Eric Trump the family could get a refund if they weren't satisfied. The Trumps directed hundreds of thousands of dollars' worth of work his way over the next five years, leading Parscale to credit his patrons with transforming him from a once-scrappy entrepreneur into a Texas success story.
When Trump began his presidential bid in 2015, Parscale built the campaign site. When Jared Kushner felt that the candidate's team lacked an online strategy, he called Parscale, who quickly parlayed his advice into a role as the campaign's digital director. By the time Trump won, Parscale was practically part of the family. His relationship with the president "is very close," according to Eric Trump. "There is a tremendous trust with all of us...He is one of a very select group of people." (According to the New York Times, Eric's wife, Lara, has been paid by a Parscale company as a liaison to the campaign, as has Don Jr.'s girlfriend, former Fox News personality, Kimberly Guilfoyle.) As Parscale told the Post, "I'm here because I love his family and I wouldn't have the life I have without him...I am loyal to them."
That loyalty may have come naturally. Like Trump, Parscale likes to tell a story of building his business out of nothing. Like Trump, Parscale started with more capital than he likes to admit, and his company boasted of accolades it had never earned. His dad, Dwight Parscale, like the president's father, is a larger-than-life figure who started multiple companies and employed his son. The elder Parscale's ventures, like the president's, we're no stranger to bankruptcy and legal trouble.
This upbringing may have prepared Parscale for the central strategy of Trumpworld: Bend, shape, defy, or skirt rules and norms while accruing ever more money and power. It was the theme of Trump's real estate career—get away with what you can (use accounting gimmicks, create tax shelters) and change the rules when you can't (lobby Congress for profitable tax deductions). And it became part of Trump's 2016 strategy (buy the silence of porn stars, sit on tax returns).
Parscale brought the same ethos to the campaign's digital strategy. Within a campaign structure flat enough that an outsider with expertise in digital marketing could make key decisions, he pushed the campaign to place a big and successful bet on Facebook—and to route much of the spending via his own company. When special counsel Robert Mueller's team questioned former Trump campaign manager Corey Lewandowski in 2017, the FBI agents noted his dismay at Parscale's decision to "enrich" himself and "put $94 million of campaign money through his business," according to documents released to BuzzFeed News and CNN.
After 2016, journalists scrambled to explain Trump's upset win. Never one to miss an opportunity, Parscale harnessed the attention by buying ads directing people searching for him on Google to a new website advertising his services, according to the New Yorker.
Like Trump himself, who is notorious for running his finances through a maze of closely controlled entities, Parscale and companies he is associated with have created a web of businesses and arrangements that obscure their machinations and money flows. As the president's inner circle prepared to take office, Politico reported that Kushner blessed Parscale's bid to lead a dark-money organization, America First Policies, to support the new administration. In April 2017, AFP created an affiliated super-PAC, America First Action. According to still-pending federal complaints filed by Common Cause, both groups' work is illegal because they appear to have been founded in coordination with the Trump campaign, something Parscale essentially admitted when he told the Washington Post that he'd set them up "as an unofficial agent for the Trump family."
Days after Trump's inauguration, Parscale also registered a new firm, Parscale Strategy LLC. That August, he split with Jill Giles, the co-owner of his old San Antonio firm. Parscale sold his half, now branded Parscale Digital, to a penny- stock company called CloudCommerce for a nominal $10 million, a transaction carried out largely in virtually worthless shares. Parscale became one of CloudCommerce's four governing directors. Giles, who declined a request to comment and has insinuated publicly that she didn't want to work for Trump, turned her half into a new digital design firm also under the quickly expanding CloudCommerce umbrella. Next, Parscale and CloudCommerce purchased a company called Data Propria that had been formed by former employees of Cambridge Analytica—the infamous firm co-founded by onetime senior Trump adviser Steve Bannon and hired by his 2016 campaign, that had gone bankrupt after the Guardian and New York Times revealed it had a massive trove of shadily acquired Facebook user data. Matt Oczkowski, the Cambridge Analytica's former head of product, became president of Data Propria, which shares a San Antonio address and telephone system with both Parscale Digital and Giles' firm. While Oczkowski has denied that Data Propria was created to help the Trump campaign, in 2018, AP reporters overheard him woo clients by boasting that he and Parscale were "doing the president's work for 2020." The corporate maneuvers raise the possibility that the controversial data could be used in Trump's reelection; when members of Congress wrote Oczkowski to confirm he no longer had it, he never responded.
In January 2019, Oczkowski took over as head of Parscale Digital on what the company said was a temporary basis. "Matt will continue to lead the Data Propria team and will now focus on streamlining the offerings and building out the teams between the two brands," CloudCommerce president Andrew Van Noy told employees in an email obtained by Texas Public Radio. (Before joining CloudCommerce, Van Noy filed for bankruptcy, during which time he was sued for fraud, agreeing to pay a large settlement. His predecessor pleaded guilty to conspiracy to commit securities fraud.)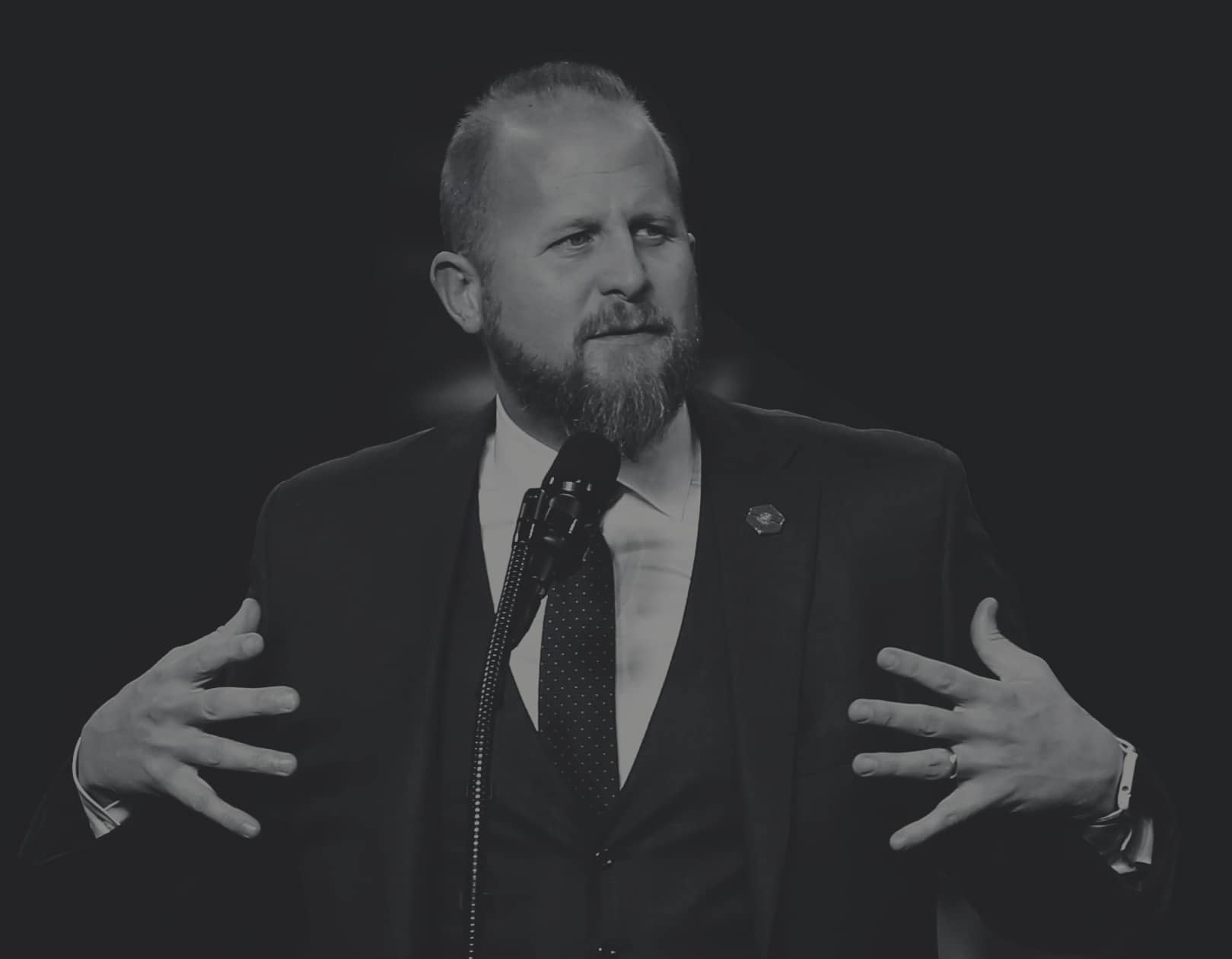 You can read up to 3 premium stories before you subscribe to Magzter GOLD
Log in, if you are already a subscriber
Get unlimited access to thousands of curated premium stories and 5,000+ magazines
READ THE ENTIRE ISSUE
May/June 2020