The Great Indian Vaccine Quest
India Today|July 20, 2020
We're offering this story for free to read so that you can stay updated on the COVID-19 outbreak
India joins the global race to produce a Covid-19 vaccine, but its candidates have to first clear the safety and efficacy test
To fight a war and win, Sun Tzu, the 6th century BCE Chinese military strategist and author of The Art of War, advises that you first know your enemy well. So, first let's get to know Covid-19—the world's Enemy No. 1 that has afflicted over 12 million people in 213 countries and territories and caused more than half a million deaths, at last count. In India alone, there are 700,000 cases with over 20,000 dead—putting us in the unenviable position of being No. 3 in the list of countries with the biggest toll of COVID cases, behind only Brazil and the United States. A recent study by MIT predicts that given the size of India's population, we may have as many 270,000 cases a day by February 2021. This could eventually make us the worst-affected country in the world if no vaccine is found to treat the virus by then.
The micro-organism responsible for the pandemic is a formidable opponent that can rapidly fell humans a zillion times its size in huge numbers. To get an idea of how small this silent, insidious assassin really is, think of this: a thousand of them could fit into a grain of salt with ease. With the virus first being reported in Wuhan, China, in late 2019, the World Health Organization (WHO) termed it Coronavirus Disease 2019 or Covid-19 because of its descent from the corona family of viruses, which have a zoonotic origin (passed on from animals to humans). The ancestor of the coronaviruses was first discovered in the 1960s and got its name from its crown-like shape when viewed through an electron microscope. Seen through more powerful diagnostic viewing tools now, the virus appears spherical and is studded with distinctive spikes known as peplomers. Multiplying rapidly in the sea of humanity, the virus has in just six months wreaked enormous havoc and distress on the world.
The battle against the Covid-19 pandemic is proving to be more daunting than policy-makers and medical researchers had initially imagined. For decades, the milder cousins of Covid-19 caused about a quarter of the common colds in the world and were relatively harmless. In recent years, however, they have mutated into more deadly forms. In 2002, the Severe Acute Respiratory Syndrome Coronavirus (SARS-Cov) afflicted 8,098 people, mostly in China and Southeast Asian countries and killed 774. While the death rate was high—1 out of 10 people died—the outbreak was brought under control in a year by isolating the afflicted.
Ten years later, the virus mutated again, striking the Middle East, mainly Saudi Arabia, this time. The Middle East Respiratory Syndrome Coronavirus, or MERS Cov, afflicted only 2,494 people, but the case fatality rate was a high 37 per cent, which meant that one out of three people who got the disease died. In its newest avatar, Covid-19 is proving to be less fatal—killing less than two people out of every 100 afflicted—but it has been far more virulent, widespread and resilient than its predecessors. "It's a 21st-century virus—smart, savvy and tough, and the challenge it poses should not be underestimated," says Pankaj Patel, chairman, Zydus Cadila, the Ahmedabad-based pharma major that is researching ways to combat it.
Despite unprecedented total lockdowns of nations across the world, including in India, which shut down for three months, the virus shows no signs of peaking yet. On the contrary, there has been an alarming surge of fresh cases as countries remove restrictions on the movement of people and allow them to return to business as usual. With the affliction and death rates continuing to mount and no proven drugs to cure the disease so far, medical institutions and pharmaceutical companies across the world are working at a feverish pace to find other ways of arresting its rapid spread. Their current best bet: a global vaccine to inoculate people and help them build immunity against the virus.
In an encouraging bit of news, the WHO reports that there are currently 136 potential candidates for a Covid-19 vaccine that research institutions across the world are testing, with 21 of them having reached the human clinical trial stage. Three of them—AZD1222 developed by the British-Swedish biopharma firm AstraZeneca and Oxford University, mRNA-1273 by the American biotech firm Moderna and CoronaVac by China's Sinovac Biotech—are at the final stage of human clinical trials, with results expected by the end of this year. Last week, two Indian companies—the Hyderabad-based Bharat Biotech and Zydus Cadila—joined the global quest, with the Indian government clearing their respective vaccines, the COVAXIN and ZyCOV-D, for the early phases of human clinical trials.
Four other Indian institutions, including the Pune-based Serum Institute of India, the world's largest vaccine manufacturer, are in an advanced stage of vaccine research and are likely to apply for permission to start human trials soon. In Geneva, WHO chief scientist Dr. Soumya Swaminathan told India today, "It's excellent that Indian R&D is coming up with vaccine candidates because earlier it was considered only a manufacturing hub of generic pharmaceuticals. The more participants we have, the better. Along with the many other participants across the world, they would help in finding out a vaccine or vaccines that will have lasting immunity and are safer for use." (See accompanying interview.)
However, controversy broke out over the Indian effort when an overzealous Indian Council for Medical Research (ICMR), the country's premier medical research agency, sent out a note telling the two Indian firms and their collaborators to ensure that Phase 1 and 2 trials were completed by August 15, India's Independence Day. Bodies of experts, such as the Indian Academy of Science, protested strongly against the imposition of such deadlines to rush through critical research. K.I. Varaprasad Reddy, chairman, Shantha Biotechnics, Hyderabad (now a subsidiary of the French Sanofi), warns: "You cannot gloss over protocols and forego sequential safety in developing a vaccine. We cannot make a mockery of science. It will take at least 18 months to two years even in an emergency-like situation. What is dangerous is the practice of drug controllers shortchanging on procedures to unveil a vaccine in a hurry." The ICMR was forced to clarify that the deadline was not binding but only "envisaged" and that the respective institutions should take all precautions to ensure that the trials are carried out with all the stipulated protocols.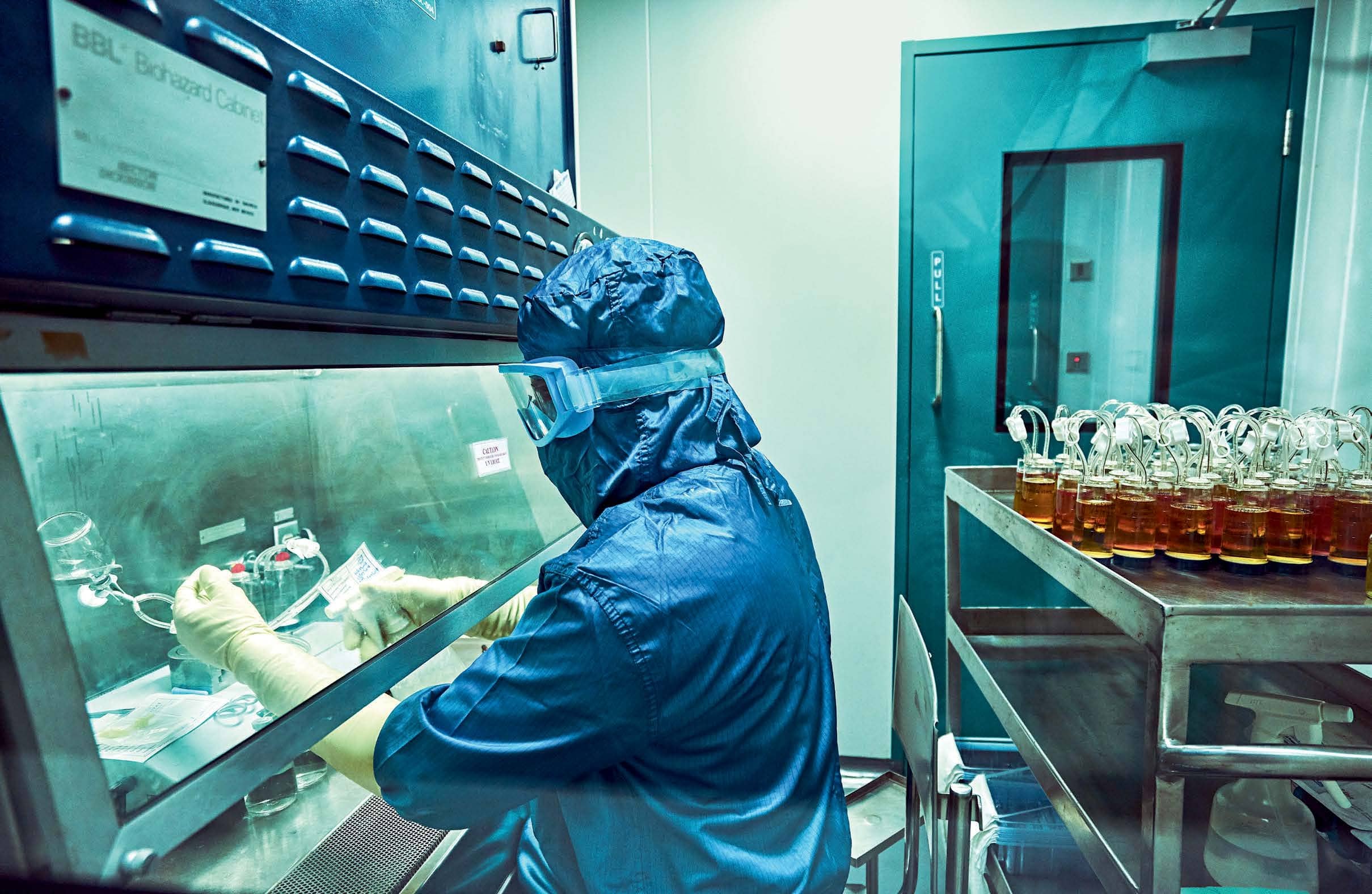 The pushback from the Indian scientific community was important. While there was the reason for both speed and optimism, vaccine development has always been a game of hits and misses. Some like those for polio and small-pox were revolutionary in their impact, while others like the flu vaccine flattered only to deceive (see Nearly on Target). A few resulted in complications in those who were administered the vaccine, forcing governments to withdraw them and, in some cases, even pay heavy compensation. One such case is the influenza vaccine, which is the closest we have for a disease like Covid-19. Over a hundred laboratories worldwide monitor this virus under the WHO Global Influenza Surveillance Network and recommend the mixture of strains to be used in a vaccine in the coming flu season. It started in 1918, after the Spanish influenza pandemic broke out, claiming almost 12 million lives in India alone.
In 1976, fearing a recurrence of the Spanish flu, the US government under President Gerald Ford launched the National Influenza Immunisation Program, or NIIP, and drew up plans to vaccinate the entire population. But after reports came in of one in every 100,000 vaccinated people developing a serious neurological disorder, the program had to be shut down. Every year since then, an effective influenza vaccine has to be made afresh based on virus surveillance data and strict monitoring by the WHO.
More recently, in 2009, Norway reported complications in those who were administered a vaccine for the H1N1 pandemic when 1 in every 100,000 people who took the vaccine and were under 30 years of age developed narcolepsy, a debilitating sleep disorder. On the plus side, however, the vaccine reduced the risk of contracting influenza from those who were afflicted by as much as 70 per cent. There were similar contradictory results for the vaccine administered for dengue in 2017. While one study showed that it enhanced the disease by a statistically significant number in those that took it, others demonstrated that it did provide protection. Swaminathan acknowledges that there may be complications in the efficacy and safety of a vaccine and it is critical that countries using a vaccine have a vigilant safety monitoring system and educate the public about such complications. "There are always benefits and risks associated with such things, and countries have to be transparent and open about it, apart from [having] proper testing, evaluating, and monitoring system."
VAX POPULI
A definitive guide to the world of vaccines and how close pharma giants really are to finding an answer to Covid-19
Graphic by NILANJAN DAS
THE DEVELOPMENT CYCLE OF A VACCINE
› Exploratory stage
› Pre-clinical stage
› Clinical development
› Regulatory review & approval ›Manufacturing
› Quality control
Scientists place great emphasis on the study of design and data shared during the pre-clinical and clinical trials of a vaccine
You can read up to 3 premium stories before you subscribe to Magzter GOLD
Log in, if you are already a subscriber
Get unlimited access to thousands of curated premium stories and 5,000+ magazines
READ THE ENTIRE ISSUE
July 20, 2020