The Covid Generation
India Today|August 10, 2020
We're offering this story for free to read so that you can stay updated on the COVID-19 outbreak
How 2020 will reshape their approach to love, life and everything in between
PRATISHTHA DEVESHWA, 21
BA (Hons) Pol. Sc. from LSR, Delhi; disability rights advocate, Hoshiarpur
LITTLE MISS SUNSHINE
"PEOPLE TRY TO REASSURE YOU, BUT YOU NEED TO FIND REASSURANCE FROM WITHIN, WHICH IS HARDER, BUT MORE POWERFUL"
She was 13 when an accident in her home-town of Hoshiarpur in Punjab left her paralysed from the neck downward. As several schools turned her away, all Pratishtha could see ahead of her was darkness. "I know what it is to be deprived of freedom and struggle to find hope," she says. One would think it would prepare her for any challenge ahead, but when COVID broke out and her plans for higher education were put in temporary jeopardy, she felt that familiar dread wash over her again. "Nobody knew what would happen and, overnight, my friends were taken away from me. People try to reassure you but you need to find reassurance from within, which is harder but more powerful," she says. Undeterred by adversity, Pratishtha kept applying for various master's programmes abroad. In July, she was accepted into the public policy programme at Oxford University, becoming the first Indian wheelchair-bound student to attend the prestigious institute.
Pratishtha says she wants to succeed not just for herself but to inspire others who may be going through a tough time. "If someone can be motivated by my story and realise that if she can do it, so can I, it would mean a lot to me. I spent a lot of time online as well reaching out to those who are marginalised or differently-abled or going through a difficult time," she says. Once she has completed her program, she is determined she will return to India to continue advocacy for the rights of the marginalised. "Everything," she believes, "has a solution, you just need the courage to keep going." And she leads by example.
— Sonali Acharjee
On a study table, jostling for space between medical books and video game controllers lies a crumpled Dunkin Donuts napkin. It had remained in the pocket of Rohan Kulkarni's jeans since the last time he had been out with his friends from college. That was in the middle of March when their group of six final-year students from Bangalore University had been out discussing their summer internships over burgers and thick shakes. Spring had just begun and Kulkarni was saving up to take his long-time girlfriend on their first weekend trip together to Kodagu next month. Definitive moments in the life of a 20-year-old—the first internship, the warm cocoon of a firm friends' circle, the thrill of an unchaperoned romantic vacation. None of them knew back then that it was all going to upend soon.
A month after Covid broke out in India, Kulkarni's internship was canceled and he called an end to his relationship. "I wanted to work with a travel company. Now that sector is pretty much closed to me. I pictured myself as a travel writer one day—I don't know what to picture myself as anymore," says Kulkarni. He keeps the napkin from Dunkin Donuts as a reminder of the good times. He says it gives him hope. "One day, life will be more certain again. As I figure it all out now, the napkin tells me that the constraints on my movement and my future are temporary," he adds.
India has more than 20 million students enrolled in around 700 universities and more than 35,000 affiliated colleges. At first glance, the year 2020 has certainly changed how these young adults in the age group of 18-24 years are studying and planning for their future. The Class of 2020 at Delhi University, for example, does not know when it will graduate as final-year exams remain in limbo. Due to begin on August 10, they have already been postponed twice. This batch may well be deprived of graduation gowns, farewell parties, or eight-figure salaries. COVID has put on hold the whole process of being out in the world for the first time, to make your living and eventually take full ownership of your future.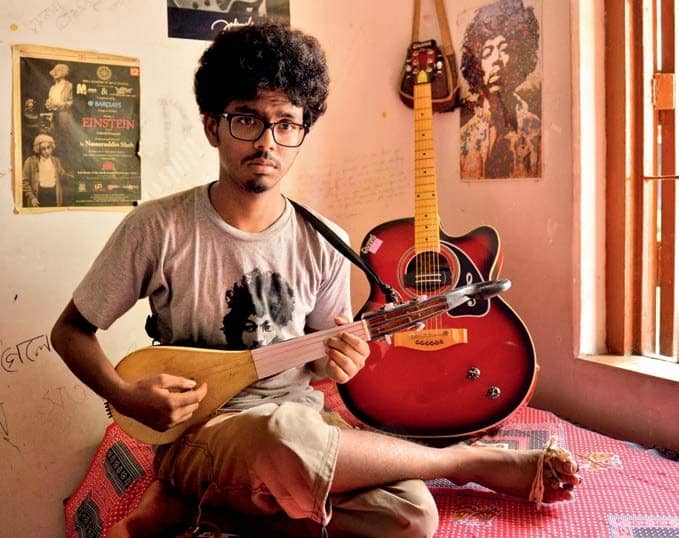 PUSHAN DASGUPTA, 20
Performing arts student, Presidency University, Kolkata
TOUGH NOT BY CHOICE BUT NECESSITY
Pushan thinks that living through the Covid times is being part of history. "It's like seeing an exploding volcano at close range. I am fascinated as well as overwhelmed by this spectacle of fantastic fury."
Not that he wants events such as Covid to occur, but Pushan says growing up in a world where people are attacked for their choice of clothing or food let alone their religion, and where violence against women seems as common as the seasonal flu has left him inured to shock. "A tsunami in Japan is now an annual phenomenon as are the floods in Assam. People have learnt to take things in their stride. We are growing up in tough, competitive times and are naturally insulated and conditioned. Covid will make our competitive attitude far fiercer with job opportunities shrinking every day. But somehow we'll manage to fight and stay afloat. We are tough not by choice, but by necessity."
The lockdown has found him engaging not just with friends, but even with strangers. After Cyclone Amphan, Pushan travelled to the cyclone-affected districts to distribute rations; spent time with the migrants, trying to arrange some comfort in their lives. In between, he would read books, watch movies, and focus on self-development. "I am fortunate my subject is not restricted to classroom teaching and textbook syllabus," he says. Pushan is also glad he has a set of all-weather friends to rely on. His university has provisions for mental health consultation too. But students feel more comfortable discussing things with close peers.
— Romita Datta
Being deprived of certainty at the very age you are on the threshold of exiting your student years and entering the world of adulthood, is showing signs of leaving a permanent impact on many. According to a study by the Observer Research Foundation (ORF) among 4,599 urban youth in Indian metros, one in two respondents confided that insecurity about their future was their foremost worry at the moment. Others were bothered by the economic recession, the loss of normality, their education, financial status, and romantic life.
It is not unusual for a person to feel insecure about money, personal freedom, relationships or career prospects. But 2020 has brought all four pillars of a young adult's life crashing down. The deprivation of a visible future is what academics predict will influence this generation's outlook towards life. "As human beings, we function on hope and planning," says Tulsi Patel, a family sociologist and former professor at Delhi University. "That sort of security and grounding from life is essential. Historically, whenever there is an economic depression or war or pandemic, families have had to adapt to find security once again." The Millennials or Echo Boomers—those born between 1980 and 1994—graduated in the early 2000s, a time of relative social mobility, prosperity, and economic optimism. Generation Z, or those born between 1995 and 2012, on the other hand, will have to battle job losses, personal anxieties, and the changing rules of relationships in 2020. "Societies change constantly, so it is difficult to predict the lasting impact of 2020," says Anuja Agrawal, sociologist and associate professor at the Delhi School of Economics. "But there will be loss of some kind—trust in authorities might be less given the confusion over exams, obligations for face-to-face meetings may reduce, dependency on others might come down as people find new ways to be self-sufficient and independent. As young people adapt to new modes of interaction, the positive aspects of this new life will possibly be the ones that will last."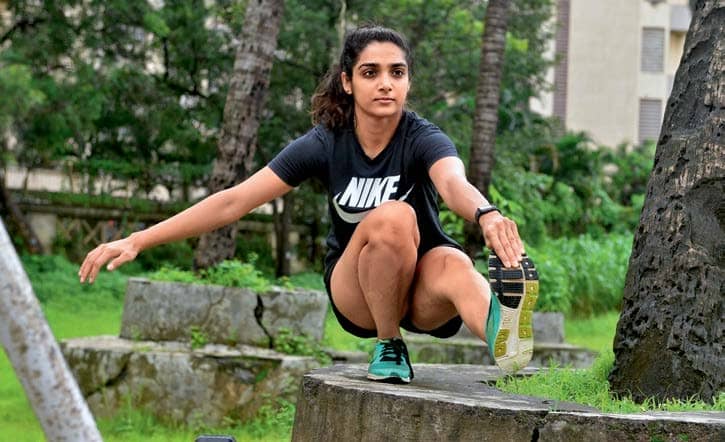 PARIDHI HARISH DOSHI, 21
CrossFit athlete and assistant coach, Mumbai
GLUTTON FOR EXERCISE
Paridhi Doshi had it all planned. She would give her finals at the Narsee Monjee Institute of Management Studies (NMIMS), attend Cultural Day, the prom and farewell, and then head to the US in the last week of June for a month-long holiday, her first in three years. On her return, she would enrol for the certificate course to become a CrossFit coach. COVID, she hadn't bargained for.
NMIMS cancelled the examinations and all subsequent events. Doshi and her batchmates were assessed on the basis of the internal marks of the sixth semester. "I felt pathetic," says Doshi. "I didn't feel I had earned a degree from one of the toughest management colleges in India." It would take her a fortnight to make peace with the situation. The trip to the US will have to wait, while the box—gym in CrossFit lingo—authorised to conduct the course is shut.
You can read up to 3 premium stories before you subscribe to Magzter GOLD
Log in, if you are already a subscriber
Get unlimited access to thousands of curated premium stories and 5,000+ magazines
READ THE ENTIRE ISSUE
August 10, 2020