Should India Make Cannabis Legal?
India Today
|
September 28, 2020
Given its widespread use and the ancient and well-established culture of marijuana consumption in this country, it's time for a conversation on decriminalising the drug
In the first week of September, in a sensational twist to the Sushant Singh Rajput death case, the Narcotics Control Bureau (NCB) arrested the late actor's girlfriend Rhea Chakraborty, her brother Showik and 10 others for the alleged possession, transportation and purchase of ganja (weed) and charas (hash), all derivatives of the cannabis plant. In its charge-sheet, the NCB says it has recovered 59 grams of weed and five grams of a dark brown substance suspected to be hash from three suspects so far. The quantity recovered is far less than the 1 kilo specified as 'small quantity' under the Narcotic Drugs and Psychotropic Substances or NDPS Act, 1985. As Suhas Gokhale, former chief of the Azad Maidan unit of Mumbai's anti-narcotics cell, declared two days after Rhea's arrest, "A sadhu's chillum holds more marijuana than what she is being convicted of."
Indeed, cannabis consumption is common across the country and does not attract the kind of stigma attached to other narcotic drugs and psychotropic substances being consumed illegally in India. In a 2019 study commissioned by the social justice and empowerment ministry, 31 million people in India were reported to have consumed a cannabis product in the past year, of which 13 million had used weed and hash. Cannabis consumption was higher in Uttar Pradesh, Punjab, Sikkim, Chhattisgarh and Delhi than the national average. Based on the annual figures held by the United Nations Office on Drugs and Crime (UNoDC), a 2018 study by German data firm ABCD placed Delhi third on the list of 120 cities with the highest consumption of cannabis, ahead of Los Angeles, Chicago and London. Mumbai was sixth.
In fact, in the past few years, there has been a growing clamour by non-governmental organisations to legalise the recreational use of cannabis, as other countries have done. On November 7, 2019, the Delhi High Court sought the government's stand on one such petition filed by the Bengaluru-based advocacy non-profit, the Great Legalisation Movement India Trust. The organisation, founded in 2014, wants cannabis removed from the NDPS Act. The legalisation of marijuana, the organisation believes, can help create jobs, battle stress, improve human concentration, resolve medical problems and provide sustainable agricultural incomes, among other things. Cannabis, the petition argued, is integral to the country's cultural fabric; its criminalisation leads to needless harassment and stigma.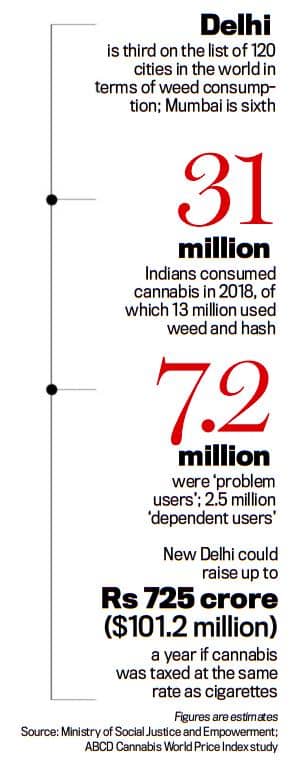 Given this widespread prevalence of cannabis consumption and calls for its decriminalisation, the NCB arrests in the Rajput case have triggered a furious debate across the country on whether the agency's enthusiasm was misplaced or even hypocritical. Going by the logic of Rhea's prosecution, cannabis legalisation advocates say, thousands who smoke weed and hash openly during the Kumbh Mela or on Shivratri should be arrested. Defending their action, a top NCB source said that while cannabis use has been widespread in India, its consumption of late has gone up, as have the dangers associated with it. "It has become serious in the sense that every strata of the population is into it—poor, middle-class or rich," he says. "Illegal imports of the weed from US or Canada have become popular among the upper echelons of society." Denying that the agency was being vindictive against Chakraborty, the source said, "We are looking at the problem from a professional point of view. Parties where drugs are being misused have become common in Bollywood and other places. By investigating such complaints of drug abuse, we can detect the network of peddlers and the big illegal commercial suppliers. We want to send the message that this is a wrong thing to do and we need to create awareness across agencies and governments to have it eradicated."
However, barring the recent spurt in the Rajput case, arrests for the possession of cannabis by the NCB and state police have been fitful, experts say. The NCB has been extra vigilant only in the first fortnight of September, seizing 5,477 kilos of cannabis from various medicine and vegetable trucks across the country and arresting 13 individuals for the same. National Crime Records Bureau (NCRB) data for 2018 shows a 25 per cent rise in drug seizures, with weed topping the list at 391,275 kilos; hash fourth on the list after acid and opium at 3,911 kilos. However, while the quantity of drugs seized has risen, the number of cases against those found in possession of drugs for personal use has fallen—from 41,056 in 2017 to 38,715 in 2018. And these are numbers for all drugs; the arrests for cannabis possession and consumption may be even lower. A study by the Vidhi Centre for Legal Policy last year noted that most people arrested for cannabis possession are the poor and marginalised, while bigger sellers escape unscathed. "Usually, more seizures are made where cannabis is cultivated and not sold," says Romesh Bhattacharjee, a former Narcotics Commissioner of India. "It is the small and medium farmers who get harassed, not the larger sellers and buyers in big towns and cities."
Importantly, as Bhattacharjee points out, cannabis is cultivated in nearly 60 per cent, or 400, of India's 670 districts. It is considered a medicinal plant that has benefited humans and animals over the centuries. "Since we criminalised cannabis in India [in 1985]," he says, "we haven't curbed production or consumption. The law is redundant and has become a tool to harass small-time or poor buyers and sellers. Bhang is already legal in some states. There are millions of weed and hash users in major cities. You might as well legalise cannabis, and follow it with drug awareness outreach if you are worried about addiction. Sensitisation and dialogue are more effective in curbing addiction than half-hearted criminalisation." As to how to legalise cannabis, he has a simple answer: "Just remove it from the Narcotics Act. It is already 'legal' on the streets given its availability, only 'illegal' on paper."
SMOKE & MIRRORS
The NDPS Act, 1985, regards products derived from the flower and fruit of the cannabis plant as illegal and punishable by jail terms and fines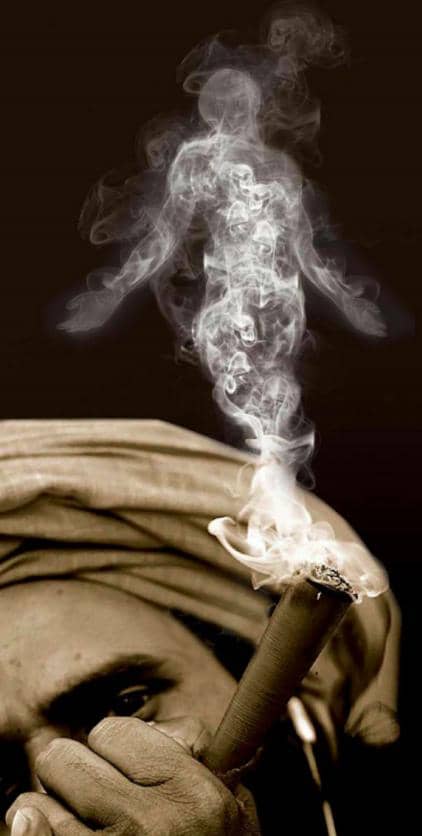 THE HIGH
Cannabis has over 400 compounds. THC or tetra­ hydro-cannabinol is an active compound of cannabis which is responsible for producing psychoactive sensations. CBD or cannabidiol is another compound which counters the effect of THC. For greater highs, products are often altered to have higher levels of THC and lower levels of CBD.
THE LAW
The Narcotic Drugs and Psycho tro pic Substances Act, 1985, defines cann­ abis as the flower or fruit of the can­ nabis plant out of which the resin has not been extracted. Seeds and leaves are not included. The act deems 'pro­ duction, manufacture, possession, sale, purchase, transport, inter­state import or export or use' of cannabis as illegal and punishable depending upon quantity and product.
CANNABIS: ITS MOST POPULAR FORMS IN INDIA AND WHAT THE LAW SAYS ABOUT THEM
Ganja or Weed
THE PRODUCT: Also known as marijuana, pot, grass, Mary Jane, it is a mix of the dried flowers, stems, seeds and leaves of the cannabis plant
THE PRICE: Weed dust can cost as little as Rs 50, other­ wise prices vary with quality. Ten grams of average quality weed costs Rs 100­-250 in Delhi.
THE LAW: Six­month prison term for 1 kg ganja; up to 10 years for 1­20 kg, 10-­20 years for over 20 kg. Fines vary from Rs 10,000 to Rs 2 lakh.
Charas or Hashish
THE PRODUCT: A potent form of cannabis, hashish is made by collecting and compressing the fine growth on cannabis plants, that have a sticky resin
THE PRICE: In Delhi, 10 grams of homemade hash can cost upward of Rs 1,000
THE LAW: Possession of quantity less than 1 kg carries six-­month jail term. Anything above invites a jail term of 10­-20 years.
Bhang
THE PRODUCT: A paste of cannabis leaves and seeds often consumed in a milk­based drink. The fat in the milk improves absorption of THC, leading to an instant, often stronger, high.
THE PRICE: Rs 150 upwards for a glass in Delhi
THE LAW: Since bhang does not use the flowers or resin of cannabis, it is not within the NDPS Act's pur­ view. But laws to regulate consumption vary in each state. In most states, it is legally sold only at gov­ ernment­licensed shops.
Marijuana Meals
THE PRODUCTS: Hash brownies, cheese, coffee, salt, pizza sauce and even dried noodles are popular cannabis­laced products. Usually made with oil extracted from weed and available at various cafes in marijuana­growing regions.
THE PRICE: Different for different items
THE LAW: Since it is not easy to detect marijuana in food products, prosecution too is difficult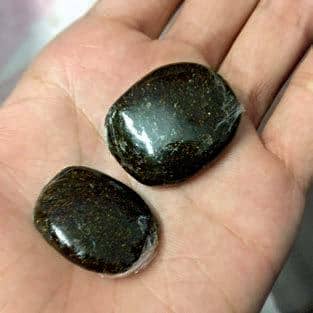 The Cannabis Connoisseur's Collection
MALANA CREAM: A hash made from heirloom cannabis grown in this remote area of the Parvati Valley. THC levels range between 30 and 40 per cent, making it a prized product. It costs upwards of Rs 3,000 in Delhi for a packet of 10 grams.
You can read up to 3 premium stories before you subscribe to Magzter GOLD
Log in, if you are already a subscriber
Get unlimited access to thousands of curated premium stories, newspapers and 5,000+ magazines
READ THE ENTIRE ISSUE
September 28, 2020