Not So Happy Diwali!
India Today
|
October 28, 2019
The Indian economy is in the grip of a most worrying slowdown and has stubbornly defied the government's attempts to get it going. Even the festive season has belied hopes of a revival, but the government has a few cards left to play
Shwweta Punj And M.G. Arun
Predicting the full extent of a financial crisis is tough, and diagnosing it at the right time, even tougher. But by now, most economists have come round to acknowledging that India is facing one of its worst economic crises in recent times. "The economy is doing very badly," said Abhijit Banerjee, who won the 2019 Nobel Prize for Economics jointly with his wife Esther Duflo and Harvard's Michael Kremer. "Demand is a huge problem." The Reserve Bank of India (RBI) noted in its October 2019 Monetary Policy Report that 'economic activity turned out to be weaker' in the first half of 2019-20 compared to its own projections in April 2019, and that 'the expected pick-up in private consumption and investment failed to materialize'. The RBI has also lowered India's growth forecast for 2019-20 to 6.1 per cent from 6.9 per cent. Rating agencies and financial institutions such as the World Bank and the IMF have also revised their estimates—the World Bank, for instance, cut its forecast for 2019-20 to 6 per cent from 7.5 per cent, citing a deceleration in local demand and a weak financial sector.
Nearly all segments of the economy are fragile at the moment. The financial system is creaky, and the private sector is in the news for all the wrong reasons—among them poor corporate governance and runaway or money-laundering promoters—and even the government is flailing as it makes desperate attempts to get a hold on the crisis.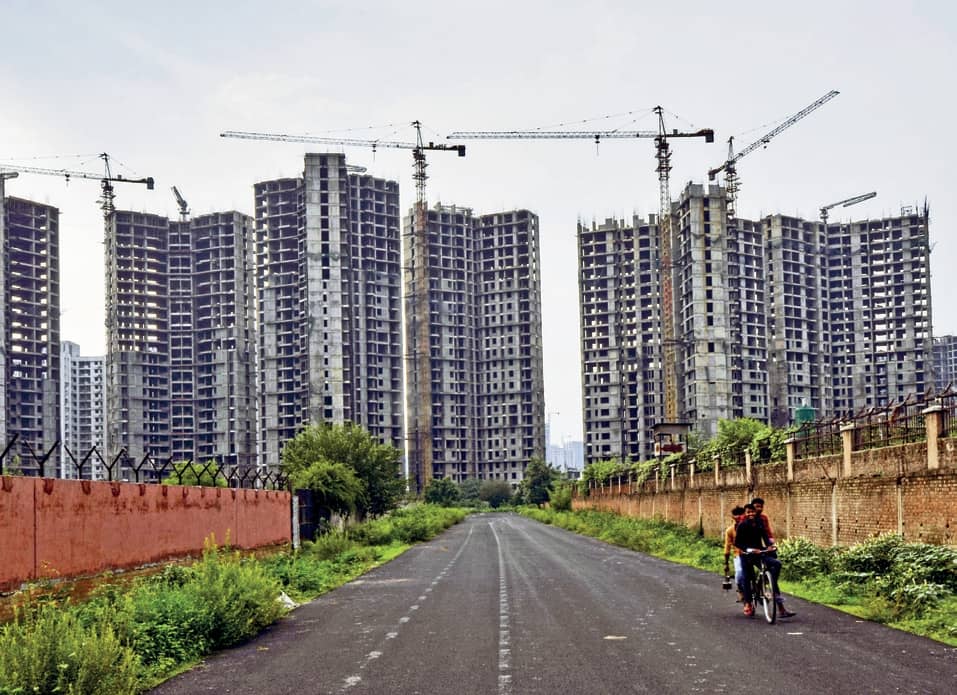 "The economy has experienced back-to-back shocks—the Goods and Services Tax (GST), demonetization, the bankruptcy code, the Real Estate Regulatory Act, the non-performing asset (NPA) crisis and the liquidity crisis in non-banking finance companies (NBFCs). These have destroyed the ability of institutions to respond to the crisis," says T.V. Mohandas Pai, chairman, Manipal Global Education. "Interest rates should have come down two years ago. Investors are scared of tax terrorism. The government is not talking to industry and wealth creators have not been taken into confidence." However, Pai approves of one move—the corporate tax cut—saying "it will prove a good move in the next 2-3 years".
"The current slowdown is like death by a thousand cuts," says Nilesh Shah, MD, Kotak Mahindra Asset Management. "Some of the good work done in the past, like the NPA cleanup, RERA, fiscal prudence, inflation targeting, and improved tax compliance, has temporarily slowed growth. But there are self-goals like high real interest rates, limited transmission of credit attributable to the PCA framework as well as the NBFC crisis and lack of respect for entrepreneurship reflected in regulations around the land, labor, and capital."
"This is an unprecedented situation for the government," said Rajiv Kumar, vice-chairman of the NITI Aayog, in September this year. "In the past 70 years, nobody has faced this sort of situation—the entire financial system is under threat and nobody trusts anybody else. In the private sector, nobody is ready to lend."
But is there a root cause? And why is the country bracing for a damp squib festive season despite all the measures announced by finance minister Nirmala Sitharaman, including a tax cut that left more money in the hands of businesses? To understand this, one needs to separately review the predicament of key stakeholders in the economy—the individuals and households; the financial sector, consisting of banks, co-op banks, NBFCs, et al; and businesses, both big and small.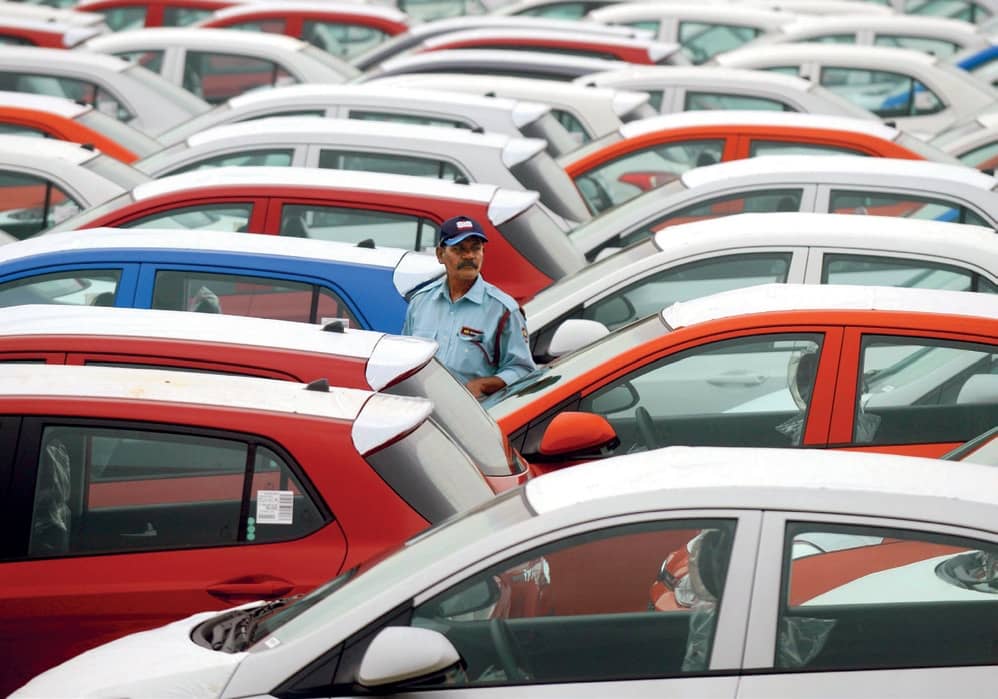 Household Squeeze
Sawai Makwana, 41, who runs a hair salon and a cafe in Jaipur, is a worried man. "This will be my worst Diwali in nearly 30 years," he says. A third-generation hairstylist, Makwana says his business took its first hit in 2016, as a result of demonetization. Matters have grown progressively worse since—he has been forced to close down a section of his salon and sack 14 of his 16 employees. "Male customers, who would spend an average of Rs 2,500, have either stopped coming or now just ask for a basic haircut that costs Rs 300," he laments.
There are many factors at play here. One is the crisis in employment—as per official data, unemployment, at 6.1 per cent, hit a 45-year high in 2017-18. The overall slowdown in the economy has meant that salary raises and bonuses have become things of the past. This income uncertainty has prompted consumers to severely cut back on spending, leading to a significant drop in overall demand. This is crucial because private consumption is the main driver of India's economic growth, contributing nearly 60 per cent to the GDP. (As per the RBI's Monetary Policy Report, that number dropped to 55.1 per cent in the first quarter of 2019-20, from 56.1 per cent a year ago.) The growth in private consumption expenditure is also in free fall, dropping to 3.1 per cent in June, the lowest it has been in the past four and a half years. Spending is also expected to drop further as a result of inflation—government data showed retail inflation at a 14-month high on October 15, rising on the back of higher food prices. "Core inflation may not [be a worry], but food inflation is an issue," says Madan Sabnavis, chief economist with Care Ratings.
Indians are also saving less. The country's gross savings dropped from 31.1 per cent of GDP in 2015-16 to 30.5 per cent in 2017-18, with household savings dropping from 23.6 per cent of GDP in 2011-12 to 17.2 per cent in 2017-18. Avenues for investments are also limited. Stock markets have been dangerously volatile of late, and the crisis in NBFCs has dampened interest in mutual funds. This leaves few options aside from low-interest bank deposits and small savings schemes. "Due to the IL&FS crisis, debt funds were affected and defaults rose. Consequently, people have [partly] come back to bank deposits—where they [have] lower interest rates," says Sabnavis. Interest rates on low-return deposits have dropped a further 1-1.5 per cent over the past three or so years. Worst hit are retirees, whose deposits account for 20-30 per cent of total deposits in the system. The reduction in interest reduces income, depressing consumption, and demand. And with few other options available, consumer confidence in the financial system is at low ebb. Even cash holdings are unattractive after the trauma of demonetization. "People have a trust deficit when it comes to currency," says Sabnavis. Issues like these must be addressed if the Indian economy is to return to a growth trajectory.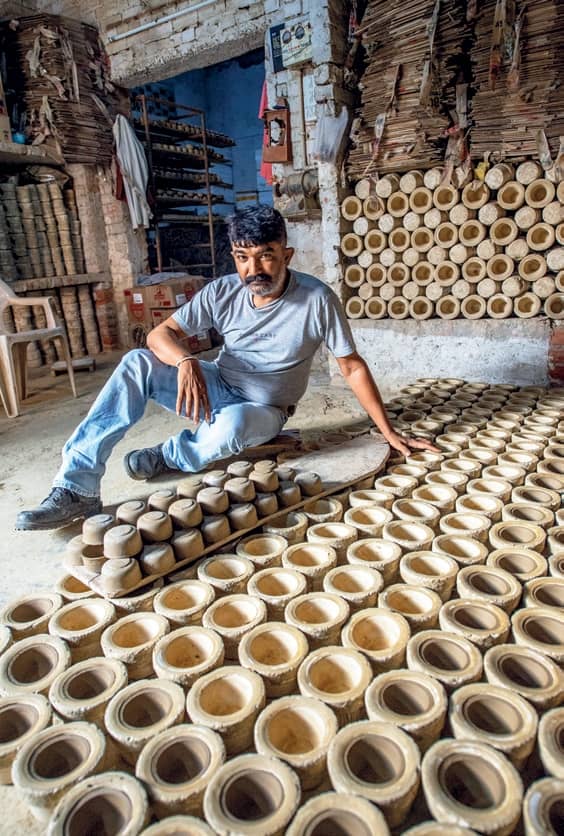 Credit Gridlock
The low consumer confidence in the financial sector has its roots in a series of crises that have roiled this sector over the past few years, the most recent being the debacle at the Punjab & Maharashtra Cooperative (PMC) Bank. The details underline some of the big issues that plague the sector.
You can read up to 3 premium stories before you subscribe to Magzter GOLD
Log in, if you are already a subscriber
Get unlimited access to thousands of curated premium stories, newspapers and 5,000+ magazines
READ THE ENTIRE ISSUE
October 28, 2019