Kerala - On The Road To Recovery
India Today
|
April 1, 2019
Six months after the worst floods in a century, funds and shortages persist but the state is slowly getting back on track.
Chendamangalam is a quaint little village some 30 km from Kochi in central Kerala. Part of the Muziris heritage tourist circuit, pit stops include a centuries-old synagogue and the lovingly restored Paliam palace. But its most famous export has always been Chendamangalam Kaithari, cotton clothes with their own GI tag made by a 200-year-old cluster of handloom weavers. The weavers have been living in the area since Paliath Govindankutty Menon, the last prime minister of the Kochi kingdom, brought them from the Andhra-Karnataka border to introduce a new dress code for the royal family and citizens. Kerala has been wearing the weaves from Chendaman galam's looms ever since.
But 2018 was a bad year for Chenda mangalam, like for much of Kerala. In the week-long deluge in August 2018, the village was inundated. The cluster lost everything, houses were washed away, looms destroyed, stocks worth crores kept in expectation of the Onam festivities ruined.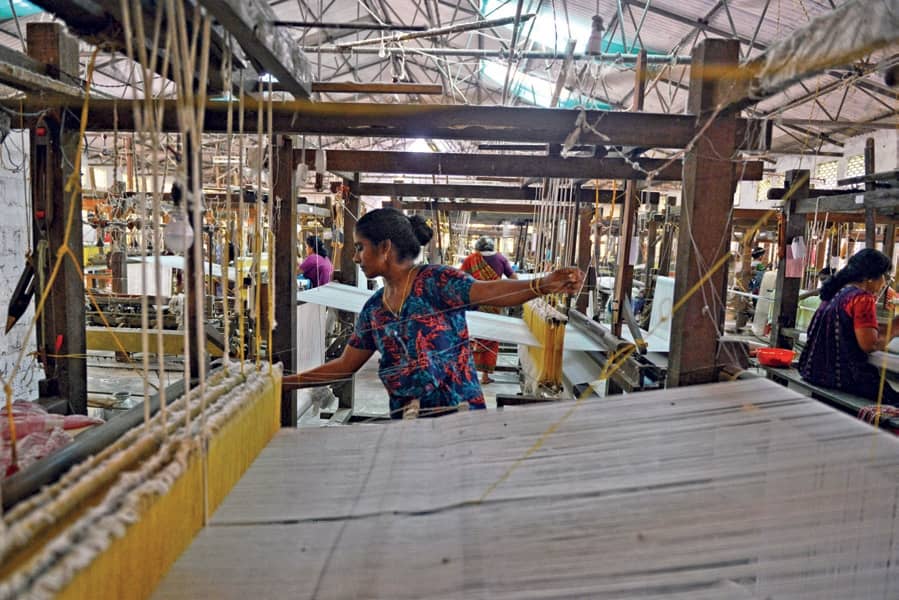 For a while, it looked like it would be an impossible task to revive an industry and a tradition that was struggling even before the floods struck. But seven months on, that unlikely denouement has actually come to pass. A majority of the looms are up, Chendamangalam is buzzing again. A lot of factors and people were involved in this revival—individual and corporate donations, social media, the local Kochi fashion industry, the administration, even Cherooty, a rag doll made from spoiled stock and now the Rebuild Kerala initiative (RK) icon, which helped tell the world how the floods couldn't kill the people's spirit.
"We lost everything in the flood. But we are back at work now," says 56-year-old Savari Chandran with a broad smile. She has been working the looms for 39 years. The floods took all her possessions, all her savings. "Our looms, yarns, the finished clothes, everything was lost. We had piled up stocks for the Onam sale. Now we are again weaving for the next school season," adds Sreedevi Sivadas, 53. Sreedevi and the other 34 workers at the Chendamangalam Handloom Weavers Cooperative Society factory resumed weaving within 34 days of the waters receding. Around 70 other workers, part of the 600-strong cluster in the village, who had set up looms in their homes, are also back at work. They get Rs 325 per day to weave a six-metrelong dress material. "We incurred a loss of Rs 1.2 crore during the flood," says P.A. Sajan, secretary of the cooperative society. "I made appeals through social media for help. Many corporate houses and well-wishers offered financial support to help us get back on our feet."
You can read up to 3 premium stories before you subscribe to Magzter GOLD
Log in, if you are already a subscriber
Get unlimited access to thousands of curated premium stories, newspapers and 5,000+ magazines
READ THE ENTIRE ISSUE
April 1, 2019