Return Of Social Democracy?
FRONTLINE
|
September 18, 2015
In the rubble of the financial crisis, pro-socialist political formations on both sides of the Atlantic attract the dispossessed.
On both sides of the Atlantic, the sirens of social democracy have sounded. In the United Kingdom, it has reappeared in the body of left-leaning politician Jeremy Corbyn's challenge to the Labour Party leadership. In the United States, it has emerged as democratic socialist Bernie Sanders makes his appearance as a strong contender for the Democratic Party's presidential candidate. In Canada, the New Democratic Party's (NDP) Thomas Mulcair holds the lead in the federal elections due on October 19. It is likely that the NDP, which already swept the provincial elections in Alberta, could defeat the Conservatives. Buried languages against income inequality and social fragmentation can be heard once more in the mainstream press. These are traditions that had been cremated in the 1980s. In the rubble of the financial crisis, social democracy has begun to smoulder.
In the U.K., the emergence of Corbyn in the Labour Party leadership contest has set off alarms. Corbyn is an old-style socialist—uncomfortable in the boardroom and glad to be on the streets. He is not forged in the smithy of New Labour, the "third way" of Tony Blair. Indeed, Blair has frontally attacked Corbyn as a throwback to the 1980s. "Jeremy Corbyn doesn't offer anything new," Blair wrote. "Those of us who lived through the turmoil of the 80s know every line of this script."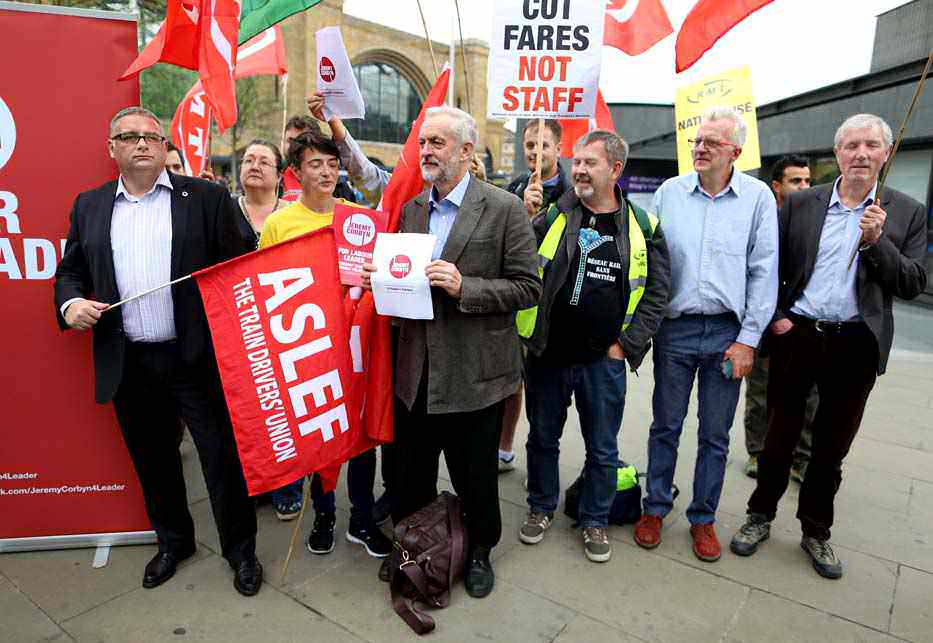 Corbyn's script is written in large part by the social democratic tradition—government intervention to deliver public services, an end to muscular military intervention, and higher taxes on the wealthy. Little here sets Corbyn apart from Michael Foot and Tony Benn, both standard-bearers of social democracy in Labour's past. Corbyn's rise threatens the Third Way. He wants to recommit Labour to socialism, which is anathema to Blair.
In the U.S., Sanders has once more recovered long forgotten lineages in the Democratic Party—one not seen on the political circuit since Jesse Jackson's campaigns of 1984 and 1988 for the Democratic presidential nomination. Sanders has taken hold of the popular sentiment against what the Occupy Movement called the 1 percent. He routinely uses that kind of imagery to talk about income inequality in the U.S. In a speech in Wisconsin, before over 10,000 people, Sanders said, "The issue of wealth and income inequality, to my mind, is the great moral issue of our time…. There is something profoundly wrong when today, the top one-tenth of 1 percent own almost as much wealth as the bottom 90 percent."
You can read up to 3 premium stories before you subscribe to Magzter GOLD
Log in, if you are already a subscriber
Get unlimited access to thousands of curated premium stories, newspapers and 5,000+ magazines
READ THE ENTIRE ISSUE
September 18, 2015