India's "Look West" Policy In The Middle East
Extraordinary and Plenipotentiary Diplomatist
|
August 2020
The "Look West" policy assumed significance and focussed attention in India's policy approach with Prime Minister Modi's remarks at the 'Make in India' conference in New Delhi on 26th September 2014, when he said, "For a long time Look East policy is under discussion, I would like to talk about Link West".
Thenceforth, Indian policy and diplomatic outreach has put the region into a policy priority and the "Look West" policy became a bright spot on Indian policy pursuit and a multi-layered engagement began.
The strategic location of the Middle East and India's multiple linkages from the past to the present make it immensely important for India's pursuit of power. The previous government's policies have been limited to energy security owing to intractable political fault lines and fractured socio-religious landscape in the region - like Arab-Israel contest and Iran-Saudi rivalry. The region has been the vital area of great power competition and conflicts and at the current juncture, it is characterised by a cocktail of the political rivalry of the regional powers, spiralling conflicts and unending violence with Arab Spring, terrorism and proxy wars. The absence of any regional organization with a pragmatic inclusive goal is further worsening the situation in this vital region.
The new emphasis of the "Look West" policy of India is a bold plunge with one and all in the region from the point of view of India's national interests and strategic vision. The turbulence in the region, in a way, is an opportunity to build relations on fresh visions without taking sides in their areas of differences and rivalry. We need not choose between Arab and Israel or between Saudi Arabia and Iran. India needs to capitalise on its own peerless soft power and the strength of its huge diaspora in the region. Only the Gulf region hosts a huge portion of Indian diaspora of around 9 million who account for huge remittances. This vast diaspora forms the backbone of economies of the region. The recent visits by Prime Minister Narendra Modi and the number of warm responses in those countries have made the region an extended arm of India. Prime Minister Modi has personally interacted with most of the leaders of the Gulf on a collaborative and mutually coordinated strategy on issues of economic engagement and infrastructure development.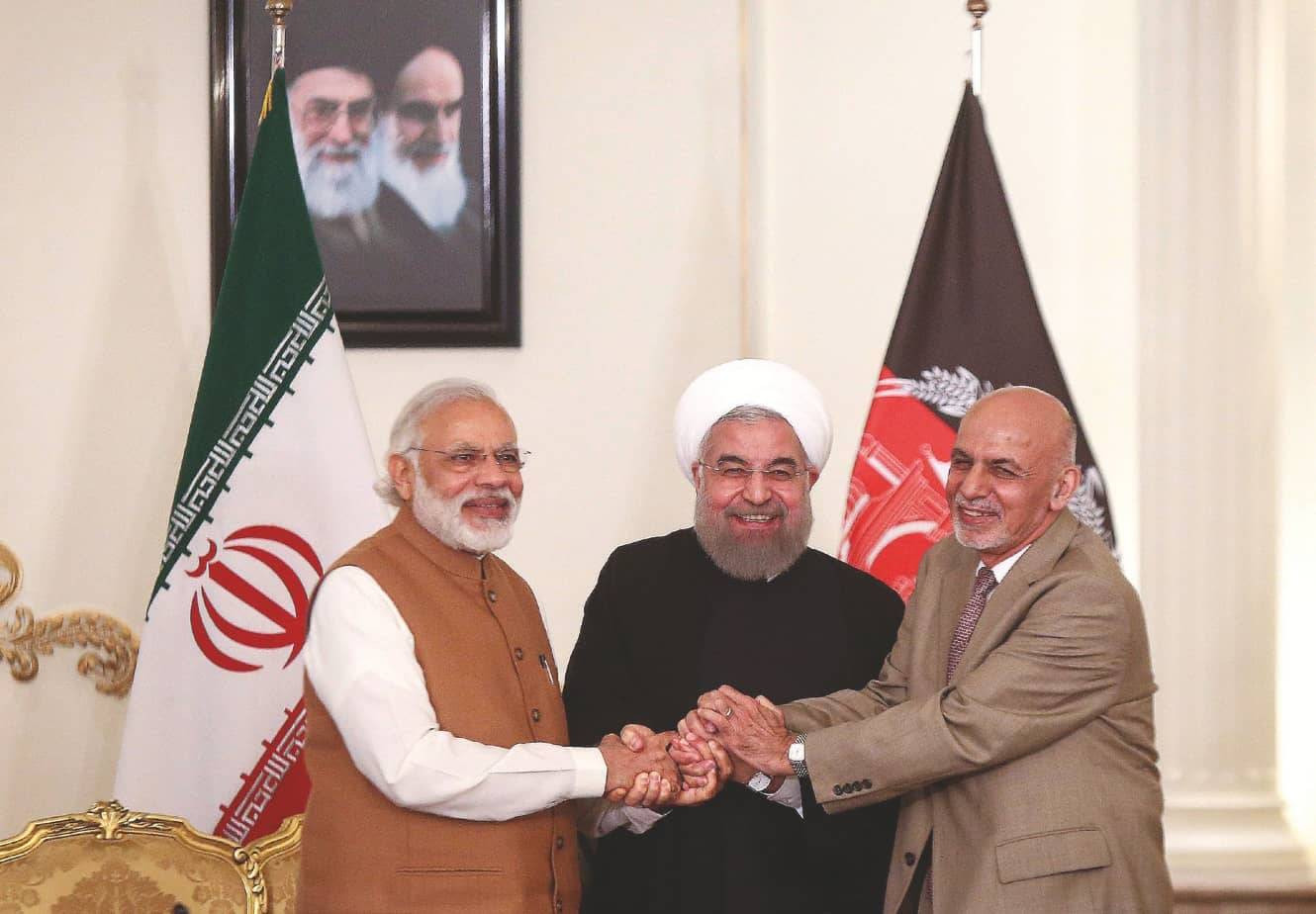 You can read up to 3 premium stories before you subscribe to Magzter GOLD
Log in, if you are already a subscriber
Get unlimited access to thousands of curated premium stories, newspapers and 5,000+ magazines
READ THE ENTIRE ISSUE
August 2020