IMAGINING INDIA IN THE POST-COVID WORLD
Extraordinary and Plenipotentiary Diplomatist
|
August 2020
We're offering this story for free to read so that you can stay updated on the COVID-19 outbreak
AN ANALYSIS OF POSSIBLE PATHWAYS
AYUSH MAZUMDAR AND DR. GOURI SANKAR NAG*
International Politics, like all politics, is a struggle for Power', a very insightful observation by the most celebrated authority in International Relations theory Hans J Morgenthau. In fact, our academic socialisation in the discipline starts with the concept of 'Power', the chief instrument employed by nations to fulfill their national interest. So, Power can be the 'means to an end'. In defining a nation-state, an indispensable component is the nature and strength of power it possesses. In this brief writing, our purpose is to revisit various characterization of power that denotes giant India is and how should it consolidate her power as pre-requisite of her continuous thriving amidst all odds that might constrain or inhibit her power as the current context of the covid-19 pandemic warrants no ego but tenacity and little wit to guide action with restriction and vision. It does neither mean conservatism nor heroic overactivism. Rather, we need far sight to build organizational strength and institutional infrastructure as a backup force to create resilience against the abrupt devastation causing havoc for our society and security.
So, if we turn to our country at its 73rd birth anniversary what appears most appalling amidst rampant crises is the trigger of the pandemic causing a torrent of catastrophes to put things upside-down. So, we talk about crises first because already the horrible experience of Covid-19 has exposed how we stood ill-prepared to stand up to the rapid spread of the contagion. It is perhaps a very amazing contradiction to juxtapose humming economic growth around 6-7 percent per annum a few years ago side by side our abysmal state of the public health system. While the panacea of much of such challenges lay in how we frankly approach and contemplate to manage the plethora of initiatives for reform, we have to acknowledge that today India represents and enjoys a power status in the international system that has been expressed by a number of terminological nomenclatures like 'rising power' or 'emerging power', or often 'responsible power', sometimes 'regional power', or projected to be a 'major power'. Of course, there are certain factors underpinning these flamboyant images like India's bubbling economy, her legitimacy born of worldwide acceptance by the international community (recently India entered the UNSC as a non-permanent member by winning 184 votes out of 192 valid votes cast), vibrant democracy, military capability including her ambitious space programme showcased by successful ASAT test and its projection of cultural treasure—Brand India and more recently Yoga.
Another major reason for the various 'typologies of power' that we invoke to refer is to signify India's great power aspirations. These stand for her increasing capacity as already demonstrated equally in important sectors like higher education in technology, management and medical sciences. India's global economic aspirations have been projected through the increasing presence of the Indian Industries and human capital in the field of Information and Communication Technology (ICT) ability. Already our New Education Policy 2020 is a bold move towards change which tries to plug that have emerged between skills taught and the skills that have emerged within few decades in the field of technology and advanced skills ranging from Artificial intelligence (AI), Internet of Things (IoT), 5G (5th Generation) internet connectivity. Hence, the New Education Policy 2020 tries to bridge the gap between the advanced and the out-dated mode of education (Chopra, 2020). The main objective of the education policy is to boost a multi-disciplinary way of education and enable students to think rather than follow the tradition of rote learning and memorization. Change is and should be the law, not to be understood mechanically as of nature of which we are an integral part, but change is inescapable social dynamism that keeps us moving forward in tune with constant metamorphosis. So, from that point, we expect new horizons to be opened and new heights to be scaled. It is very crucial that we always try to leverage to achieve a transition to a higher stage because our state capacity needs a powerful fillip to elevate ourselves from the middle power rank to 'rising power status'. The epithet was first used in March 2005 by Condoleezza Rice, the then US Secretary of State. She observed that "India is emerging not just as a regional power but as a global power." In mid-2006, while urging the US Congress on a deal with India, she remarked that "as a rising global power, India can be a pillar of stability in a rapidly changing Asia and a strategic partner for the United States". Very recently in the backdrop of Sino-Indian border standoff at Galwan valley in eastern Ladakh, this was echoed in US Secretary of State Mike Pompeo's recent announcement that "New Delhi is an important partner and a key pillar of Trump's foreign policy". Apparently no problem with it except the point that we cannot buy security by mortgaging our strategic autonomy. As also the issue of sovereignty cannot be compromised in this globalised world where the MNCs through their economic manipulative powers are already eroding the autonomy of the state in certain minimal spheres.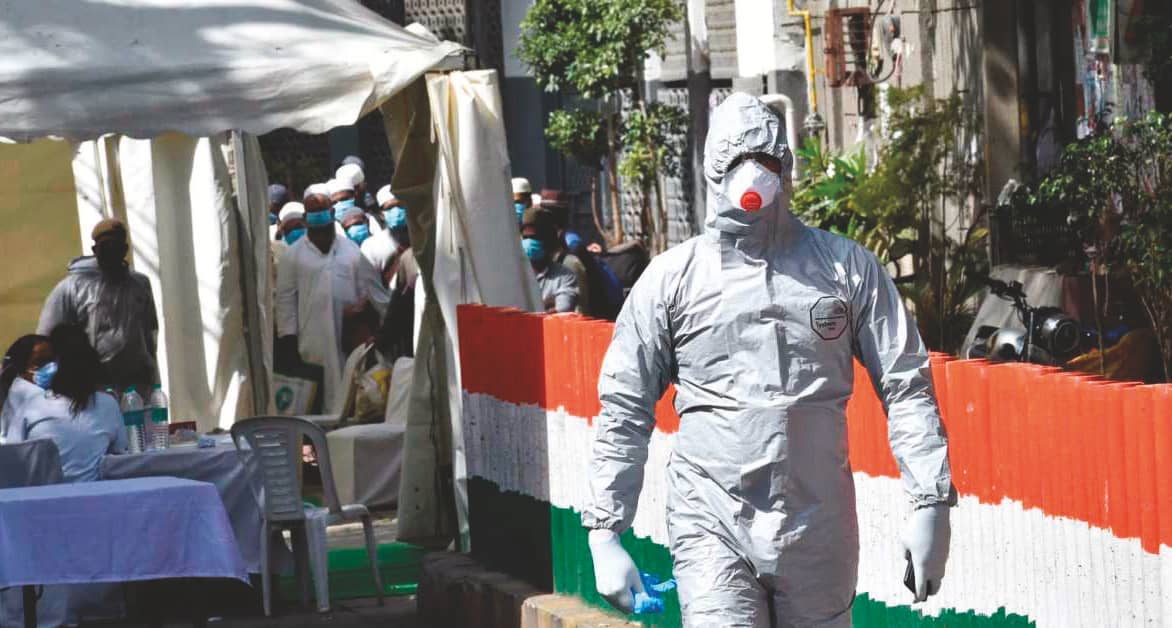 You can read up to 3 premium stories before you subscribe to Magzter GOLD
Log in, if you are already a subscriber
Get unlimited access to thousands of curated premium stories, newspapers and 5,000+ magazines
READ THE ENTIRE ISSUE
August 2020