CHINA'S MASK DIPLOMACY A FACE SAVING ACT
Extraordinary and Plenipotentiary Diplomatist|May 2020
Ronald Reagan's nine most terrifying words could be very well rephrased in the Chinese context today:
"I'm from China and I'm here to help."
In the COVID-19 world, countries around the globe are entangled in a baffling antagonistic phase vis-à-vis China. A Sinocentric to a Sinophobic wave has washed over the world. The emotional and economic backlash against China is on the rise, companies and countries are already working on the strategies to pivot away from China. Also, many in academic circles are labelling the Chinese's fundamental models as hypocritical. It is rightly argued by Martha Finnemore that "unrestrained hypocrisy undermines the legitimacy of power"
Former NSA Shankar Menon has described post COVID-19 order (in political sense) to "a smaller meaner kind". We will be witnessing a more inward and a nativist world with more deglobalised themes. Many scholars also argue that de minimis multilateralism could be a vivid scenario post-pandemic.
Today, the Chinese are more conscious of their dwindling image around the world, and therefore they have started echoing a narrative of survivors and saviours from the virus by reigniting the health silk route. This ham-fisted propaganda of the Chinese could be seen in their "Mask Diplomacy".
Beijing has sought to boost its soft power by retooling itself from the source of the pandemic to a provider of a much needed aid. There a shortage of masks all around the world and the gesture of China to refurbish its image by supplying the same is dubbed as "Mask Diplomacy"
But what is the strategy behind these doing-undoing endeavours?
It is argued that China is selling masks, ventilators, medical supplies and other expertise all around the world to achieve a responsible leadership status and to reach her diplomatic goals in a number of ways in order to redesign her current depiction.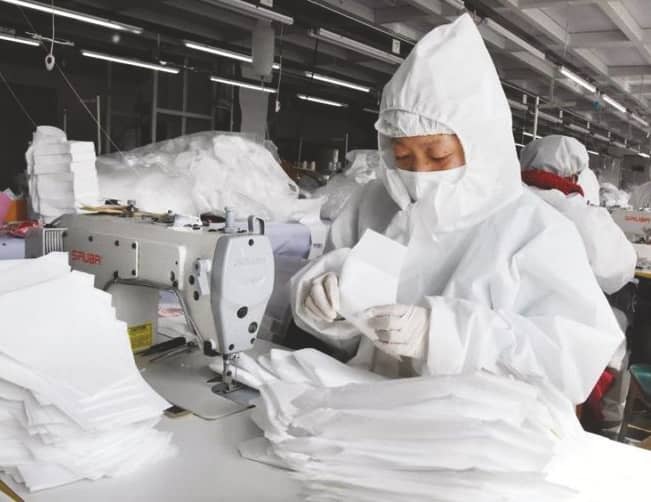 Gestures and Advances
You can read up to 3 premium stories before you subscribe to Magzter GOLD
Log in, if you are already a subscriber
Get unlimited access to thousands of curated premium stories and 5,000+ magazines
READ THE ENTIRE ISSUE
May 2020