Travels Thought Leaders
Express Travelworld
|
March 2019
TRANSFORMATION WILL HAVE A CLEAR IMPACT ON THE TRADITIONAL MODELS
'DIGITALTRANSFORMATION WILL HAVE A CLEAR IMPACT ON THE TRADITIONAL MODELS'
Travel service providers, even for us in the visa services space, will have to adapt to these changes in consumer behaviour, innovate and be first movers in bringing fresh solutions driven by technology to customers, elucidates Zubin Karkaria, CEO, VFS Global Group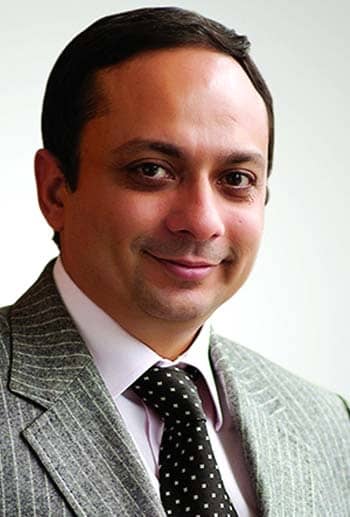 Your contribution to the travel and tourism industry has been path breaking. What are your key understandings from the sector?
I started out in this industry back in college, over 30 years ago – first, helping out a friend in his travel firm, then being part of India's foremost travel companies – and all along it's been quite a journey – literally and figuratively! These were the years that coincided with the emergence of a newly liberalised economy in India and an overwhelming growth in the number of outbound travellers. Somewhere along this way, tourism pivoted from being the pastime or aspiration of a few, to a sort of must-do requirement for most urban citizens, not just in India but around the world. Judging by the record high in the numbers of global visa applications VFS Global witnessed in 2018, this tribe is growing! Technological innovation and changes in customer expectations in just the last decade or so have dramatically changed the way the industry functions. But what remains the same is that the Customer is still the undisputed King, more today than ever before, demanding conveniences and services delivered to his doorstep, or his smartphone! The sector is fast-changing, with new solutions being introduced in some part of the globe or the other with great frequency – each one raising the bar in convenience higher than the last.
As an industry professional, what are your key learning and findings?
The industry has evolved
over the last decade, not just in the visa space, but across the tourism industry as well. Across the board, governments and citizens alike are demanding better, convenient, seamless solutions and higher service standards. This trend is expected to continue, driven by a new breed of consumers who expect and appreciate more agility and convenience in all manner of services, even in the closely regulated visa process. Developing more customercentric services will remain as the cornerstone of all services within the travel sector, and the same goes for the visa industry. For instance, the Visa At Your Doorstep Service is one such service that effectively brings the entire visa application process, including biometric enrolment, to the applicant's doorstep. Another service launched recently in February 2019, is the Thailand eVisa On Arrival (eVOA) service devel oped in collaboration with Thailand Immigration – using this service, applicants no longer have to stand in the long Visa On Arrival queues at major Thai airports. We also launched the first transactional mobile app (for UAE evisas) through which applicants can apply for e-visas through their mobile devices. We truly believe only those that innovate will be able to retain a competitive edge.
What according to you are the pressing concerns that cause the bottlenecks in the industry?
Certainly a challenge that keeps us on our toes is the continual change in technology, and the pressing need to keep up with the ever-changing landscape of the business as a result. For example, when we started biometric enrollment for applications back in 2007, we knew that a decade later it would become a key security element in many visa and citizen services processes. Rather than pinpoint bottlenecks, I would say the fast-changing advancements in all services have forced companies, ourselves included, to adapt and expand. It is not easy to achieve this, and only the fittest – and most forward-looking – will survive! On the government side, as more governments adopt the model of outsourced visa processes, we have seen increasing professionalization of the tendering and contract awarding process by governments. In fact, governments are recognising the immense benefits of assigning higher importance to quality of the solution, technology and security in the selection process, and reducing the importance on pricing.
Any suggestions to face today's challenges that can bring in a stable tourism environment?
I would say commitment to innovation and adapting your business to put the customer's needs at the front and centre of your business strategy would contribute to a more evolved tourism environment. With a plethora of mobile and web based options for consumers in the travel and tourism sector, it's a very busy marketplace. In a fairly short period of time, the travel business has undergone a transformation on many levels. As the platforms of consumption go online, mobile and social, the traditional tour operating models will need to change the way they do business to capture the modern traveller who is sophisticated, independent, and getting all the information he needs at the click of a button! Despite some mergers, travel industry continues to be a highly fragmented one worldwide, and is expected to remain so, especially among online travel agencies. We do expect to see some more disruption especially in emerging or fast-growing markets, such as South Asia, and China. It's a highly competitive space, and companies will need to shift focus, innovate and add value to customer experience if they are to stay relevant for the new travel consumer. And even in an online world, a trusted customer- focused and specialised travel agent will always find his clients to serve. Also, as regulation around data management becomes a frequent subject of discussion in many countries, it becomes important for companies in this sector to ensure the overall integrity of their operation – this is particularly relevant in the highly sensitive visa services industry.
With AI and ML ruling the game, is there a view you wish to share on the same?
As digital technologies take hold of the world's industries and our daily lives, digitization hasn't just become a necessity, but a somewhat urgent reality across business lines. While Artificial Intelligence and Machine Learning are buzzwords today, at VFS Global, we have already been making significant investments in these areas since some time. Last year, for instance, ViVA, the first-ever visa services chatbot, and VFS Global's first digital employee, was successfully launched on the website for Australia visa services in India, and is being rolled out for other client governments.
What are the focus areas of development and new initiatives at VFS Global, that will be spearheaded by you in the future?
Technology has always been a key business driver at VFS Global. Today, with digital transformations happening in every sector, our digital vision aims to be always one step ahead, with constant upgrades happening in line with on-going dynamic changes in the marketplace. The focus will be to introduce faster and better services and products. Speed and time-to-market are critical success factors. In addition to expanding our visa services, we also see strong growth potential in our Identity and Citizen Services (ICS) vertical. Currently, there are some significant applicant-facing developments happening on the digital front. For instance, we have worked very closely with UK Visas and Immigration to set up brand new visa application websites in the over 50 countries where we manage UK visa services. Similarly, highly personalised visa services and products, such as Premium Lounges or Visa At Your Doorstep services, or centres that stay open outside the regular hours – are offered very commonly today in all regions where we are operational. Mobile apps for visa application or e-visa solutions – such as the UAE visa for Emirates Airline, the Brazil eVisa, and Thailand eVOA – 'paperless' processing solutions for our client governments, biometric enrolments for millions of applicants that come through our centres annually – these are some of the solutions aimed at easing the process for the modern traveller who is far more sophisticated, aware and prefers speed and comfort at every step of his travel process. Ensuring data protection and quality control on systems across people and geographies – 24x7, 365 days of the year – in an uncompromising manner, is also one of our biggest focus areas.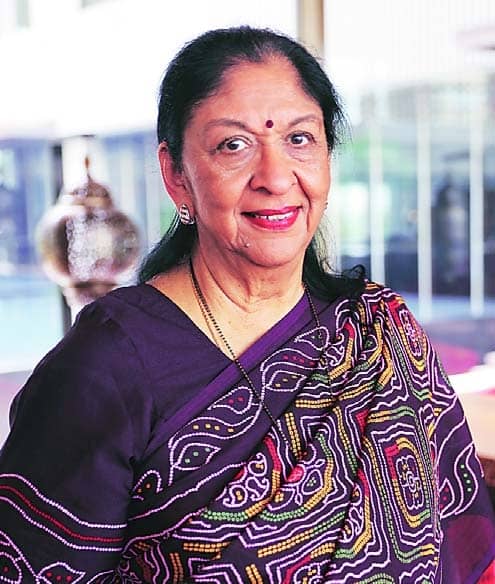 'RAPID GROWTH REQUIRES TALENTED HUMAN RESOURCES'
Radha Bhatia, chairperson-Brid Group, firmly believes that the industry has far greater potential than is being tapped. She shares her articulate views on the industry and its future.
By Reema Lokesh
How would you describe your journey in the tourism sector?
My journey of 45 years has touched almost all parts of travel, tourism and aviation industry. It's been an exciting journey, with challenges to overcome everyday.
What are your key learning and findings over the period of time as an industry professional?
There is no alternative to quality. If you are able to provide value to the customer, they become your best spokespersons.
What are the pressing concerns that causes the bottlenecks in the industry?
The industry has far greater potential than is being tapped. Rapid growth requires talented human resources, shortage of which causes a bottleneck. We need to be able to build a pipeline of skilled workforce to overcome this. We aslo need the industry to focus on a common agenda.
Any suggestions to face today's challenges that can bring in a stable tourism environment?
World over India is famous for our culture. India's food, monuments etc. We need to showcase our rich and varied heritage to domestic and inbound tourists. Creating greater awareness, providing better infrastructure and multiple options to cater for different interests, budgets would lead to a stable tourism environment.
With AI and ML ruling the game, is there a view you wish to share on the same?
We need to adapt. This involves updating our processes and upskilling our people. Innovative training to enable multitasking, continuous upgrading to stay in touch with fast changing technology and dynamic market requirements.
What are the focus areas of development and new initiatives at your company, that will be spearhead by you in the future?
We are looking for growth organically, and inorganically if required in order to keep pace with global standards. But I firmly believe that growth has to be well thought out and planned in detail. We are ideally placed to grow with the anticipated growth in aviation, tourism and hospitality having significant footprints in all these areas. We also intend to grow our skills development and education practices to meet our own demands as well as those of the industry.
There are businesses within the sector that have lost faith in the potential and ROI this industry promises to bring in? There is more complains than confidence?
Consistency has to be maintained by stakeholders. Advanced planning of two years has to be done. Two way awareness of market, maintaining credibility at all costs.
Industry verification and certification of practitioners to avoid complaints.
M&As are said to be rather extensive in the near future. What's your thought on it.
It's a global phenomenon. If properly planned doesn't affect consumer. Infact it adds to offerings. Pooling of strengths to provide better experiences to the customers is always a good strategy.
What are the future trends in travel?
Consolidation, finding new destinations, promoting new facets of our culture. Technology as an enabler. Social media as platform to share travelers personal experience.
What's your take on the future of MICE and also that of India in the tourism world order?
New opportunities like golf tourism, culinary tourism, exhibitions. We have infrastructure to support MICE at major destinations. We should look at creating this at smaller destinations as well.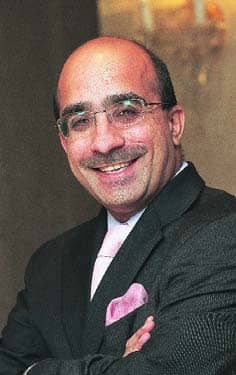 'WE NEED TO STOP THINKING TRANSACTIONAL AND START THINKING STRATEGIC'
Rajeev Kohli, joint managing director, Creative Travel,speaks point blank on industry issues, challenges and what is the winning formula for the sector. By Reema Lokesh
How would you describe your journey in the tourism sector?
It's been an amazing ride. Rohit and I joined the family in Creative little over 24 years ago. At that point, we were a small operation like most of everyone else of the time. We were fortunate to have the training of an industry veteran and pathbreaker in our father, Ram Kohli. I grew up in this business learning from him. I never had an easy ride. I started at the bottom in the business as did my brother. As the years progressed, my skills became better. To have led a global association like SITE, to be named as one of the 25 most influential people in the global incentive travel industry, to assisting the family in Creative's success - I have so much to be grateful for. The journey has been one of hard work and of absorbing knowledge from wherever I could. I have the confidence in my convictions based on my experience in whatever I have done over the past 25 years of my professional career.
What are your key learning and findings over the period of time as an industry professional?
My learnings in this business are very clear - focus on doing a few things well rather than many things poorly. Don't try to be everything to everyone. It is easy to jump on the band wagon and copy what others are doing, but it takes a lot more effort to make your own paths and that is what we chose to do. I never got influenced by what other claimed to be 'trends'. Some worked, and some did not, and we recognised that failure is as much a part of business as success. We have invested tremendously in our people.
Further, I have learnt that there is a big difference between being an incredible country (that we are) and an incredible tourism product (that we are not). I have learned that we are in no way the aspirational destination we wish to be. I have learned to speak my mind, be clean at heart and not fear what others will think of you. I have learned that our industry is politically weak in mind and spirit. I have learned that leadership means being selfless and thinking of the larger good, something we severely lack in our industry. I know that the next five years will see many in the Indian tourism stakeholder see greater struggles in their business because of the apathy of each one of us in making the industry grow. I have learned that with focus and determination, one can succeed and we at Creative will power on despite of all the structural challenge of operating in India.
What are the pressing concerns that causes the bottlenecks in the industry?
I really find that the common punching bags of all trade associations are the same taxes, visas, roads, airports etc. But in my opinion, the single biggest roadblock to our success is the poor and inadequate leadership we have in the representative bodies across all segments of tourism. I say this with all humility, respect and affection for many of my friends and colleagues who are currently serving the industry in various roles. But the facts are very stark and clear. How dare the political decision makers and the bureaucracy across central and state governments ignore the needs of a segment of the economy that accounts for 10 per cent of the GDP, 10 per cent of all employment and so much foreign exchange earnings. In most other countries, tourism is a cherished segment. It is an encouraged segment. In India, it's quite the opposite. It's an industry that is abused, that is chided for being elitist. Instead of cultivating the enormous multiplier effective of every rupee spent on tourism, the government at all levels feel it their birthright to slit the throat of the golden goose, one policy at a time. And all our associations sit silent, quiescent to the actions. And this is our bottleneck. The day we become assertive and demand our pound of flesh is the day we shall see our world change. We need to stop thinking transactional and start thinking strategic. Unfortunately, I don't see this happening in the short term.
Any suggestions to face today's challenges that can bring in a stable tourism environment?
You can read up to 3 premium stories before you subscribe to Magzter GOLD
Log in, if you are already a subscriber
Get unlimited access to thousands of curated premium stories, newspapers and 5,000+ magazines
READ THE ENTIRE ISSUE
March 2019