Mizoram SETS AN EXAMPLE
Eastern Panorama|May 2020
Mizoram, earlier known as Lushai Hills , was a district of Assam since its annexation in 1891 by the British Indian Administration till it's upgradation as Union Territory of Mizoram in 1972. In pre-colonial era, Lushai Hills (Mizoram) was politically independent territory which was the domain of the Chiefs and was free from political domination of any outside forces.
Mizoram was infested by insurgency for two decades with the declaration of independence of Mizoram and formation of the Provisional Government of Mizoram by the Mizo National Front (MNF) on 1st March, 1966 and insurgency came to an end with the signing of the Mizoram Accord on 30 June, 1986. Subsequently, Mizoram was accorded the status of statehood on 20 February, 1987 and it became the most peaceful state of India. Mizoram since District Council era was a law-abiding territory and lawless activities were very uncommon even in the past. The Biblical teaching of the church and constructive role of the civil societies with the philosophy of Tlawmngaihna (selfless sacrifice for others) guide the people to be law-abiding and cooperative to the governing authority. As such, the impact of measures taken up to contain covid-19 since the beginning of lockdown is different in Mizoram from other states and Union Territories of India.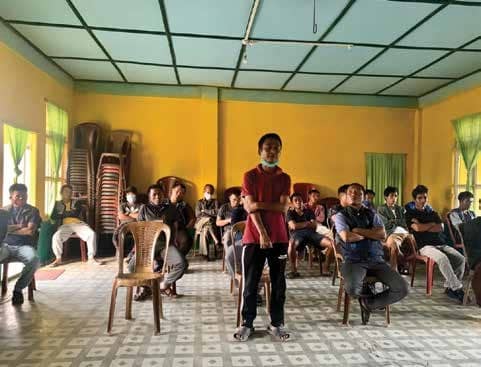 The whole world is now disturbed by Corona Virus crisis and this dreaded virus equalizes the world which does not discriminate between the developed and undeveloped countries. At the time when the outbreak of Corona Virus was reported at Wuhan in December, 2019, it was not expected that the effect of the virus would reach India within few months. At present, the whole world is now percolated by the pandemic Coronavirus and the highest casualty happened to be the most powerful and developed country of the world, the United States of America which is followed by other developed countries, namely, Spain, Italy, United Kingdom, France, Germany etc. In the midst of this sordid development, caused by the pandemic Coronavirus, all countries are compelled to take stringent measures to fight against this invisible common enemy and lockdown has been enforced in many countries to prevent the wide spread of the iniquitous virus. India also unequivocally adhered to expedite the fight against covid-19 by enforcing Janata Curfew on 22 March, 2020 throughout the country. The Janata Curfew was followed by Public Curfew in Mizoram on 23 and 24 March, 2020 and steps against the fight of wicked Coronavirus were already initiated by the Government of Mizoram even before the enforcement of Janata Curfew.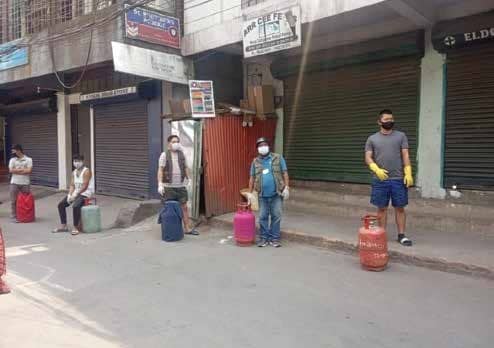 You can read up to 3 premium stories before you subscribe to Magzter GOLD
Log in, if you are already a subscriber
Get unlimited access to thousands of curated premium stories and 5,000+ magazines
READ THE ENTIRE ISSUE
May 2020