Why Africa Matters
Business India
|
October 26 2015
Riding on the wave of bonhomie generated by the third India-Africa Forum Summit, India needs to escalate the level of its engagement with Africa.
The curtain has just gone up on the third edition of the India-Africa Forum Summit (IAFS), being held in new Delhi with pomp and pageantry. The summit has been described as a celebration of the close ties between India and Africa and an acknowledgement of our shared history and prospects. As we go to press, on display are Indian hospitality and the country's achievements in sectors like green technology, energy, skill building, health and education. There is Yoga and a dash of Bollywood. An exhibition featuring Mahatma Gandhi's links with Africa is on view. While the event is aimed at enabling consultations between 54 nations across the African continent (a majority of them represented by heads of state/ government) and the Indian government, the question remains whether it will bring a new energy into our age old partnership.
More pertinently, will the summit serve India's economic interests in Africa? prime minister Narendra Modi has promised to make India more competitive in the global economy and Africa, with its young population, extensive natural resources and large markets, can pay an important role.
Modi's foreign policy approach during his first year in office was criticised by the opposition congress for ignoring the middle east and Africa (though he had visited Seychelles and Mauritius). He had declined an invitation in April this year from Indonesian president Joko Widodo to attend the 60th anniversary celebrations in Jakarta of the 1955 Bandung Conference to commemorate Asian-African solidarity, citing his pre-occupation with the ongoing parliamentary session.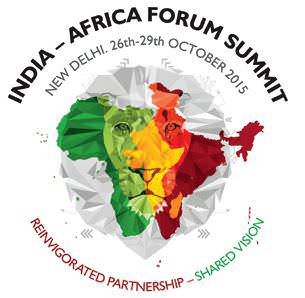 Modi's refusal to embrace the spirit of the Bandung Conference perhaps had something to do with the fact also that this event, which set the stage for the now-defunct non-alignment movement, was a cold war hangover. but that didn't stop critics from attacking him. "PM Modi can be faulted for a lot of things but travelling abroad is the wrong one to find fault with, he should travel & engage overseas. Just wish that, with the glamorous destinations like France & Germany, he would also visit our traditional friends in Africa," national conference leader Omar Abdullah wrote on microblogging site Twitter.
You can read up to 3 premium stories before you subscribe to Magzter GOLD
Log in, if you are already a subscriber
Get unlimited access to thousands of curated premium stories, newspapers and 5,000+ magazines
READ THE ENTIRE ISSUE
October 26 2015