Sonarworks Reference 4 Studio Edition- Loudspeaker And Headphone Correction System
Stuart Yaniger takes a look at Sonarworks, a relatively new entry into this market and its main offering—the Reference 4 Studio Edition, which is clearly targeted to studio and mastering use but can certainly be used in home audio setups.
Although various loudspeaker and room equalization schemes have been around for decades, recent advances in digital signal processing have enabled far more sophisticated and effective methods to be implemented. As with nearly everything involving digital electronics, the costs have dropped as rapidly as versatility and efficacy have increased. Even freeware systems such as Room Equalization Wizard (REW) do a remarkable job of improving the sound in home audio setups. We've come a long way from the manual third-octave setups of my youth.
A relatively new entry into this market is Sonarworks, whose main offering—the Reference 4 Studio Edition—is clearly targeted to studio and mastering use, but can certainly be used in home audio setups with great success. The basic idea is that mixing and mastering through monitors that have frequency response peculiarities can result in recordings that don't sound as good as they could— it's like measuring the length of something with a crooked ruler. The intent of the Reference 4 software is to straighten the ruler out, giving a recording engineer a neutral and accurate tool to evaluate the sound of a mix.
The Products
Sonarworks Reference 4 has four basic built-in functions. First, software to make measurements of the speakers in the monitoring room. Second, an engine that takes the results of these measurements and converts them to a custom frequency-response correction plug-in to use with any DAW having the standard capability of using VST, AU, AAX, or RTAS formats. Third, a mode called Systemwide, which only works on audio outputs, but does so for all computer audio functions, not just the DAW. In Windows, it uses Direct Sound to implement the frequency response correction on all outputs. For Macs, it works as a Core virtual audio device with no inputs and two outputs to accomplish the same goal. And fourth, for both the plug-in and Systemwide modes, Sonarworks Reference 4 contains a collection of pre-determined frequency response correction curves for the most popular headphones.
Several versions of the software are available at different price points. The full Reference 4 package incorporating all these functions sells for $249. A serialized measurement mic can be added for an additional $50. For headphone mastering where there's no need to do measurements and generate custom frequency response correction curves, the Reference 4 Headphone edition incorporates the fourth function only and sells for $99. Sonarworks also sells the Reference 4 system bundled with Sennheiser HD650 headphones for $699, which includes an individual calibration for the headphones.
Speaking of which, Sonarworks will also provide you with an individual calibration for your headphones for $99 extra, plus shipping back and forth to their headquarters in Latvia. They claim that individual calibration will reduce frequency response deviations from ±3 dB using the general calibration curve to better than ±0.9 dB. Additionally, Sonarworks resells a range of high-quality headphones that are also supplied with individual calibration profiles.
For a typical headphone-oriented audio enthusiast, as opposed to a music producer, Sonarworks offers a product called True-Fi, which includes the same group of headphone calibration curves as the Reference 4 Headphone Edition, but only has Systemwide capability (i.e., no plug-ins for DAWs).
Note that although you can default to an equalization to a flat frequency response, the Reference 4 (and True-Fi) software has the capability of equalizing to a user-specified target response. There are also some pre-loaded target responses corresponding to typical responses for large and small home speakers, as well as the B&K 1974 Optimum HifiCurve (which basically is a downward tilt in the frequency response to make up for beamy tweeters). So if you want something like a house curve, or to master with particular target speaker types in mind, you can easily implement that.
Additionally, the software enables you to simulate the playback sound from six different popular headphones and loudspeakers so that you can see how your mix sounds to users of these products. I will confess to spending a lot of time playing with these simulations and (very unkindly) laughing at how well some pretty awful-yet-popular products could be mimicked. In my opinion, this is a very useful and unique feature.
The True-Fi version also has an EQ function meant to compensate for age- and gender-related presbycusis. That strikes me as not terribly useful for someone who wants to recreate live sound since "live sound" is judged by those same defective ears (see Figure 1), but it's certainly a sobering reminder of one's humanity.
The Technology
The core of Sonarworks's technology is outlined in its US Patent 9,380,400, "Optimizing Audio Systems," and the pending application 2016/0366518, "Method of, and Apparatus for, Determining an Equalization Filter," with company principal Kaspars Sprogis listed as the inventor. Essentially, their method consists of measuring frequency response at a variety of points, then deriving the equalization curve from a weighted average of responses gathered at those points. The weighted averages can be manipulated to only incorporate parts of the audio spectrum, if desired (e.g., a measurement from a meter away from the listening spot might have the top octave removed from the weighting), and the weighting can be varied as a function of the measurement location for that particular curve (e.g., frequency response curves from a meter away from the listening spot would have a lower weighting than those taken 10 cm from the listening spot). For loudspeakers, the user measures them in situ so that room acoustics and angle to the listening position can be accounted for in the response corrections.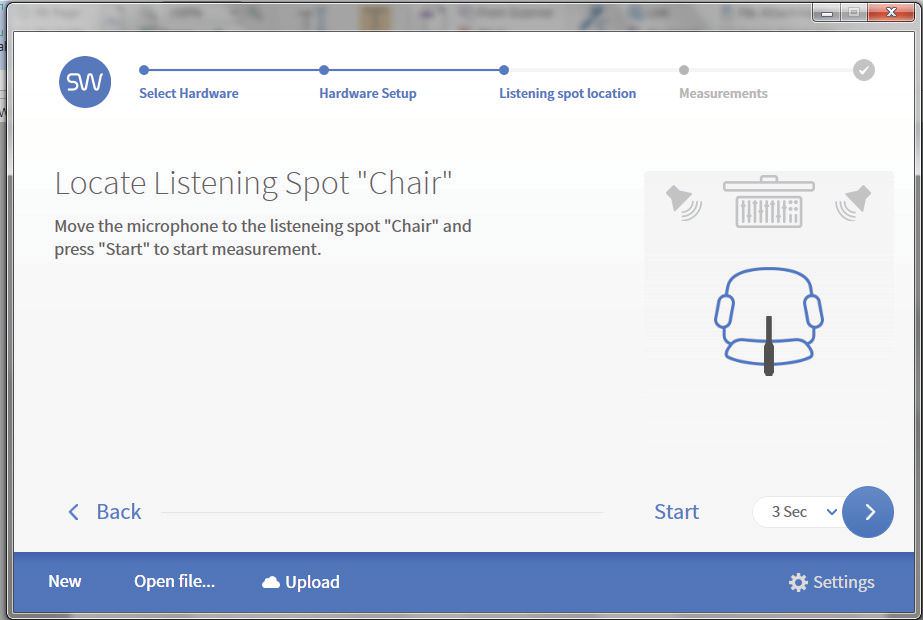 One interesting twist is that the Reference 4 system uses signals to automatically determine the spacing between the speakers, the distance from the speakers to the listening spot, and during the measurement cycles, the position of the test mic at each test point so that weightings can be accurately calculated.
You can read up to 3 premium stories before you subscribe to Magzter GOLD
Log in, if you are already a subscriber
Get unlimited access to thousands of curated premium stories, newspapers and 5,000+ magazines
READ THE ENTIRE ISSUE
July 2018