Small But Mighty
Marching bands in rural locations make the most of limited resources to participate just as fully in the activity.
Rebecca Bouch graduated from Purchase Line Jr./Sr. High School in Commodore, Pennsylvania, population 331. While studying music education at Indiana University of Pennsylvania, she ran into a student from a neighboring high school and recalls him saying, "I can't believe there's a music major here from Purchase Line. We always thought you guys, like, milked cows and stuff."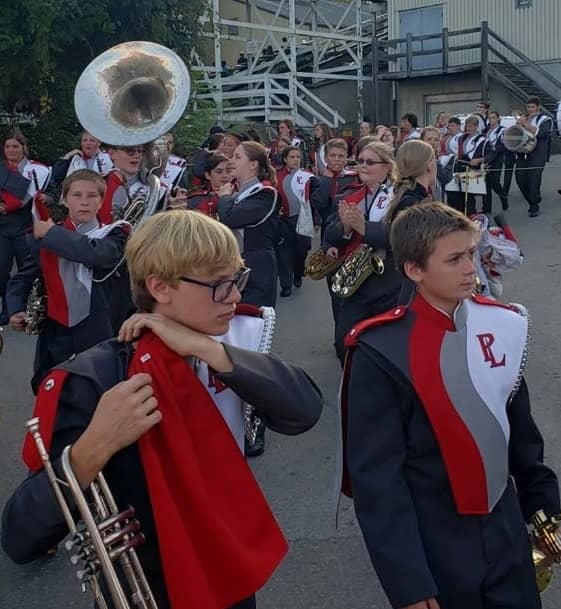 He's not that far off, she remembers thinking. Everyone in Indiana County milks cows.
Today Bouch is director of bands at Purchase Line, which is about 80 miles east of Pittsburgh. The school serves a large geographic area but has only 400 students in the 7th through 12th grades.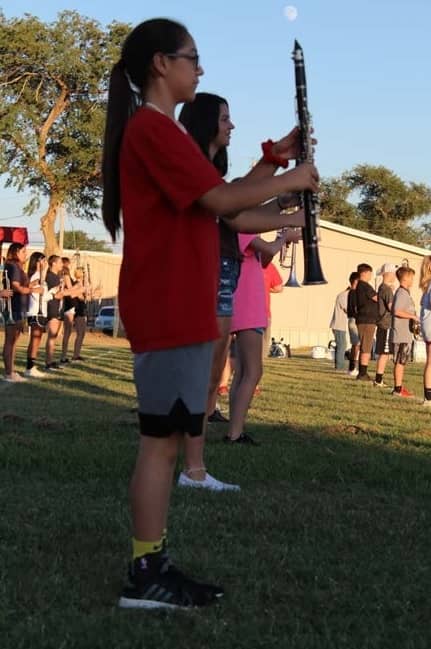 While rural bands usually have fewer students and fewer resources, they are just as committed and work just as hard as those in more populous areas.
"We may not have as many students or quite as much money for the newest uniforms or equipment, but I refuse to believe that because we are small, we are not capable," says Ashley Blount, director of bands at Ropes Independent School District, serving less than 500 students in pre-K through 12th grades in Ropesville,
Texas, a town with a population of 428. "Our students are brilliant, kind, hardworking, salt-of-the-earth kids. …Why can't we expect our students to perform at the same level?"
JACKS AND JILLS OF ALL TRADES
Directing a band program in a rural school district presents challenges that those in populated areas might not face. For example, music educators might need to teach outside their comfort zones.
Band director Kasey Rogers-Anderson at South Newton School Corporation in Kentland, Indiana, with a town population of 1,748 and district enrollment of about 900, took on the responsibilities of choir director due to a last-minute resignation of another teacher. Her duties include 5th, 6th, 7th, and 8th-grade band; high school concert band; marching band; pep band; music applications; and 6th grade and high school choir. An elementary teacher tackles the 7th and 8th-grade choir.
Bouch has been in charge of all instrumental groups, 4th through 12th grades, and has not taught the same schedule since 2013.
"[In addition] I have had music theory here and there, music appreciation, general music 5 and 6, and general music 8," Bouch says. "This year, I have general music 7, which I haven't [taught] since my previous job at another school district in 2000."
Like Bouch and Rogers-Anderson, Blount teaches a full slate of classes with a sweeping curriculum to a wide age range of students. She teaches 3rd-grade intro to music, 4th-grade music applications, 5th-grade beginning band, 6th and 7th-grade junior high band, and 8th through 12th-grade high school band.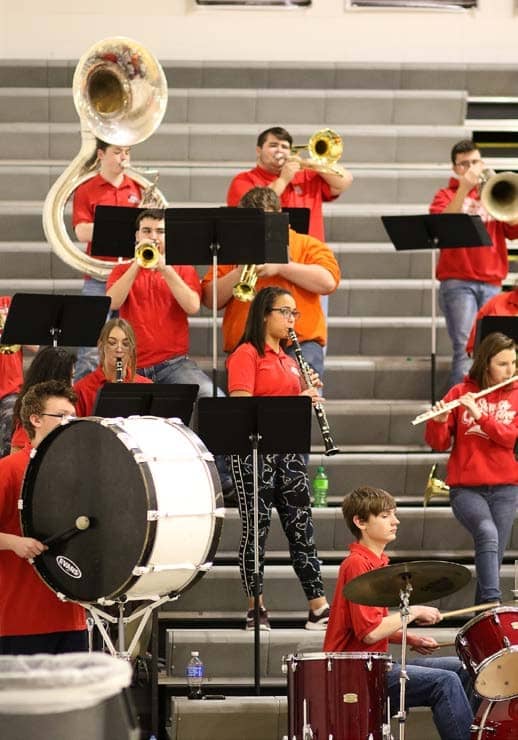 If teaching music classes weren't enough, instrumental educators sometimes teach outside their subject area. Blount helps out with 6th-grade math, and Bouch teaches typing.
You can read upto 3 premium stories before you subscribe to Magzter GOLD
Log-in, if you are already a subscriber
Get unlimited access to thousands of curated premium stories and 5,000+ magazines
READ THE ENTIRE ISSUE
September/October 2019