ZILLA CABS
Look around any pro studio or stage set these days and you're likely to spot a Zilla speaker cab. We tracked down the company founder, Paul Gough, to talk about the art of matching the right cab, speakers and finish to his customers' varying musical needs…
Long before he formed the company, Paul Gough's hobbies were woodwork and playing guitar and so, in many ways, starting making speaker cabs for rock 'n' rollers seemed a fairly obvious choice from the outset. Having gone to university to study maths and physics, he developed a keen interest in the science side of acoustics. "I thought I was going to come up with the equations to build the best cabs, you know," he remembers. "But it turns out it's more experience of building and knowledge of woods, that kind of stuff. There are no magic equations."
After leaving university, Paul started working as a musician, touring with bands, but it was the down-time between tours that started him on the journey of making custom cabs. "I wanted stuff to do to earn a little bit of money when I wasn't touring. This just made more sense than working in Tesco…"
Another thing that spurred him on was his interest in personalised finishes for his own gear. "When everyone had the black Marshall stack, I had the white Marshall stack. When someone had a white Marshall stack, I had a furry giraffe print Marshall stack. I was always that guy."
Gradually, Paul's customisations began to arouse interest among his fellow musicians and, although he didn't yet realise it, stars were aligning that would light the way to him setting up shop.
At present, the company is just about to expand into new and larger premises in the Cornish countryside. But like many similar enterprises, Paul started making his cabinets in more domestic surroundings… "Mum's garage and a mate's shed. I was literally working out of my mate's shed doing the woodwork stuff. I needed the two places because woodworking doesn't go well with gluing. I used to do Tolex-ing, fitting stuff together and the testing in the garage when I lived back at home. It was one of those situations where my mate liked his tools. He did similar things to me so it was a bit of a trade really: he gets to use my tools, I get to use his shed."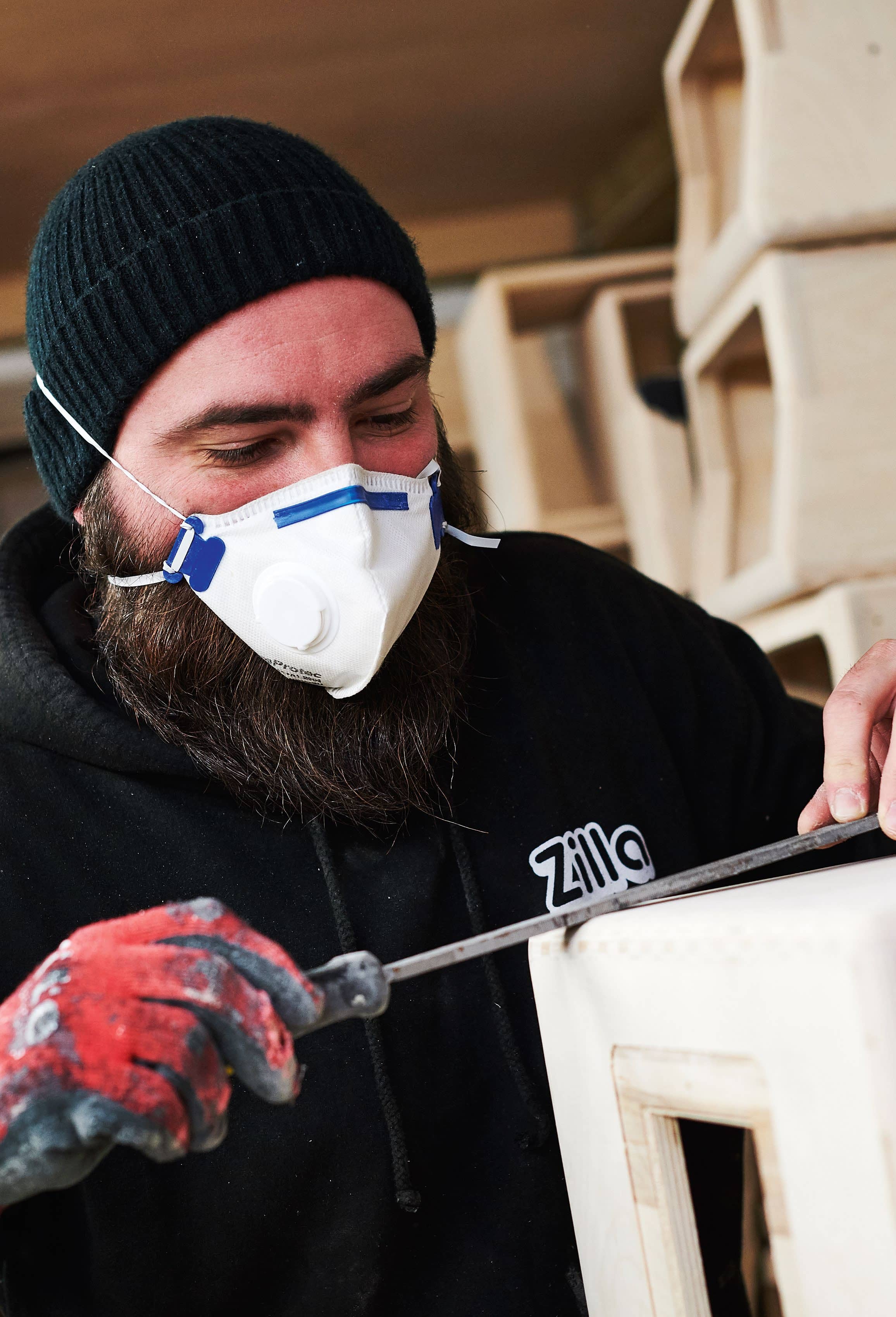 How did you formulate a method for building cabs?
"I'd always tinkered with stuff. Repairing gear you're taking stuff apart, seeing what works, seeing what doesn't, eventually learning how those things affect the sound. It's a box and some speakers, essentially. It's just that there are a dozen different types. You can combine things, seeing how different companies have done different things, try to learn if they had done it for a reason or because it was cheap or cost effective or easy. I guess in a way it's not copying, it's just standing on the shoulders of giants, seeing what other people do, how they do it and why they do it. I mean, 15 years later I'm still learning."
What refinements have you made to the traditional style of speaker cabinet?
You can read upto 3 premium stories before you subscribe to Magzter GOLD
Log-in, if you are already a subscriber
Get unlimited access to thousands of curated premium stories and 5,000+ magazines
READ THE ENTIRE ISSUE
February 2020