Richard Fortus
From antique Martins and golden-era Gibsons, to high-spec custom builds and mods, the Guns N' Roses veteran talks hunting down guitars, nailing his tone and sharing a stage with Slash
Richard Fortus is at his home in St Louis, Missouri. He's recently returned from a spate of club gigs with electronic rock experimentalists Headtronics, and is currently in the midst of producing the new album for The Psychedelic Furs, before heading back out on the road again later this year for an arena tour around the United States and Mexico with Guns N' Roses, with whom he's been playing since 2002.
While being immersed in such a broad variety of gigs over the years, Richard has constantly strived to refine his tone and find inspiration with new sounds – often in the form of new guitars. After all, "We're pushed and inspired by our own tone," he reminds us. Guitarist swung by for a rare insight into some of his favorite instruments and was treated to a jaw-dropping collection that could rival the inventory of many a vintage guitar shop…
How did you amass such a great collection of guitars and amps?
"It just seemed to have happened. I guess I have a problem! But I figure it's better to put your money into what you know, investment-wise. I follow Joe Bonamassa's posts on Instagram and I'm just amazed at his collection. It's staggering. How one person can amass that kind of collection is mind-boggling. I don't have the resources to go for the big-ticket items; I try to turn Axl and Slash on to the stuff that I can't afford."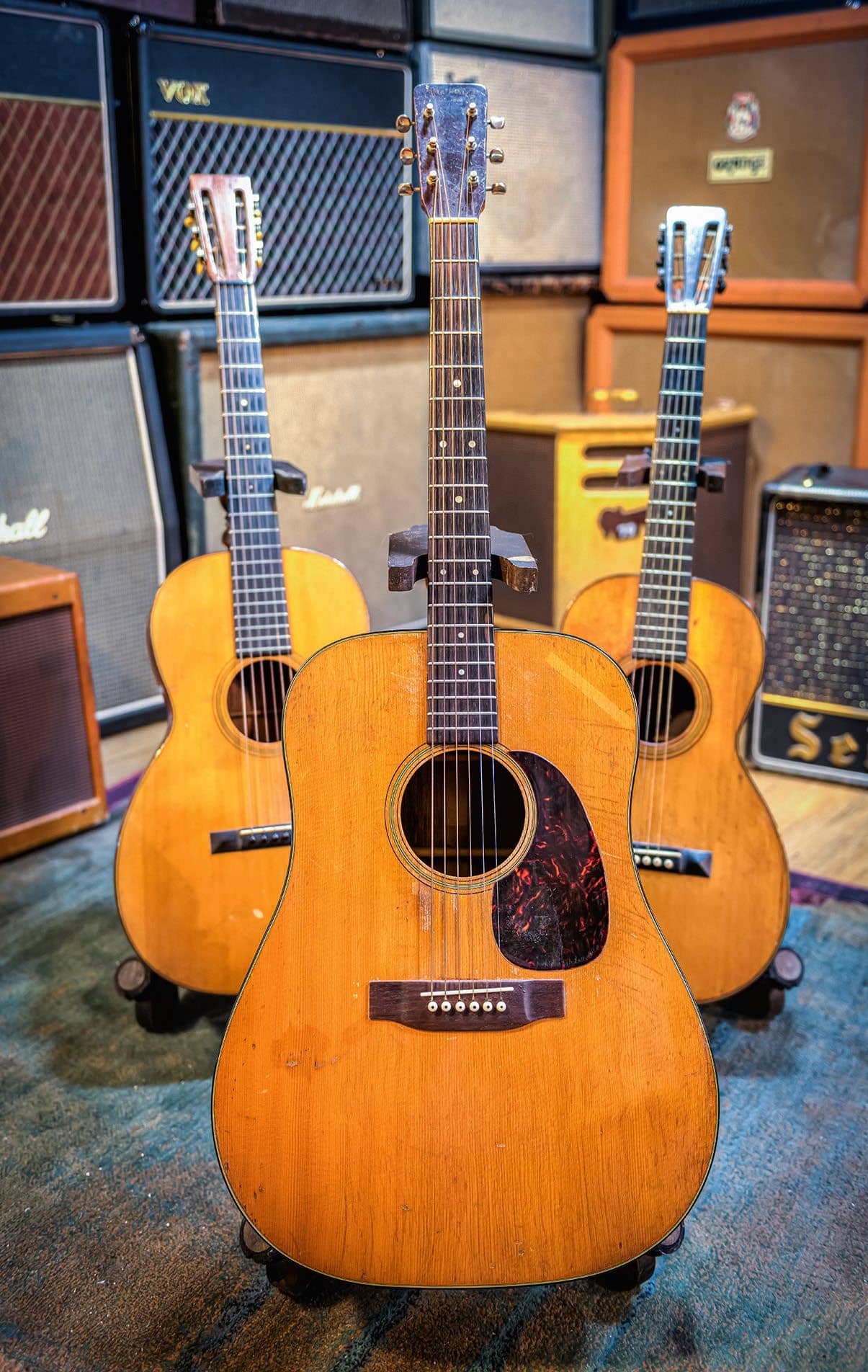 It's fair to say Slash has a fondness for 'Bursts…
"He's got a few, including the first 'Burst, ever made [serial number 8 3096 shipped on 28 May 1958]. There were two made on that day, but there's no documentation as to which one came first. Gibson did a replica of it [Custom Shop Slash 1958 Les Paul 'First Standard' #8 3096]. It's funny, I went to soundcheck one day and heard him play, and was like, 'Wow! What is going on with his rig?' It sounded noticeably different. I was like, 'Dude, you brought that out?!', thinking it was the original. He said, 'Oh! This is a replica Gibson just made. They just sent me one.' I asked him, 'How accurate is it?' because it sounds so different from his normal guitars – probably because it doesn't have Seymour Duncans in it – and he said, 'It's really, really close. I can tell, but if it was handed to me on a dark stage, I don't think I'd be able to tell the difference.'
"I really wanted to buy one, so I was like, 'Can you get me one?' and while we were standing on the stage, he called up the Gibson rep on the phone and asked him to hold one for me."
Do you play any other Gibson Custom Shop guitars?
You can read up to 3 premium stories before you subscribe to Magzter GOLD
Log in, if you are already a subscriber
Get unlimited access to thousands of curated premium stories, newspapers and 5,000+ magazines
READ THE ENTIRE ISSUE
Summer 2019