GREG KOCH
Guitarist|February 2020
Those of you who were lucky enough to see Greg on his recent UK tour will already be aware of his formidable six-string wizardry. For the rest of you, our exclusive video lesson should be proof enough of the man's supernatural abilities…
When Greg Koch's trio hit these shores last autumn, it left many who witnessed one of their shows in a state of bewildered amazement. With Toby Lee Marshall on Hammond B3 and Gary Koehler on drums (replacing Greg's usual drummer, his son Dylan, for the UK gigs), the temptation might have been to compare the band with one of the great organ/guitar jazz outfits of yore, a misapprehension Greg is quick to put right. "There is a little bit of jazz in there obviously and funk, of course, and rock, and there is plenty of humour," he insists, "But it's more Deep Purple than Jimmy Smith…"

He rampages his way through a rich blend of genres – one minute it's Danny Gatton-style country rock, the next some jazz-influenced chordal phrasing, topped off with a blistering rock run complete with harmonics that seem to appear from nowhere. It's all fired off from his signature Reverend Gristlemaster T-style, the body of which had to be scaled up so it didn't look like a toy in the hands of the 6ft7in Milwaukee resident. "Every time I'm playing a conventional-sized guitar," he says, "especially if my weight fluctuates, if I'm in an eating mood, I get a bit more girth so then the guitar looks small. People say, 'Is that a three-quarter size?'"

A musical giant, then, in all senses of the word, he goes on to talk us through the history of his playing, his love for the Telecaster, and what a player like Greg looks for in a signature amp…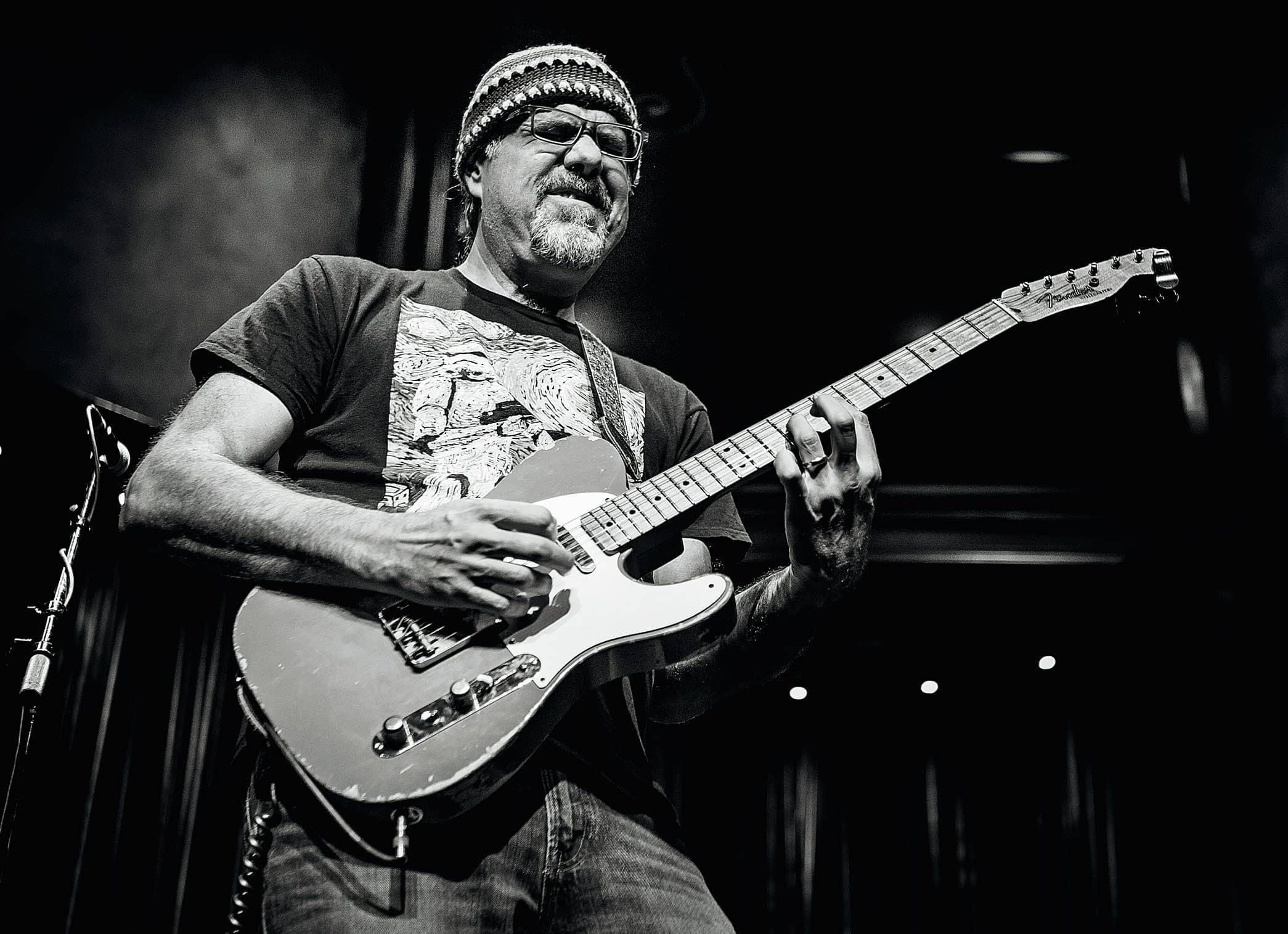 Tell us about your original influences…
"Well, I always idolised Hendrix. Even from when I was a very little kid, I just thought he was the coolest individual. I did a report on Jimi when I was in third grade. I was the youngest of seven, my brother was the oldest and I was the youngest. There were five girls in between, so I had to room with my brother, so I listened to all his records. It was all Hendrix and Cream, James Gang, of course, The Beatles and The Stones, early Steve Miller and all that kind of stuff. But Hendrix just struck a chord for me, and then Cream.
"I started reading about who they were listening to them before I started playing guitar, and I would see words like BB King and Muddy Waters and Howlin' Wolf and all these people. When I started playing when I was 12, it was kind of trying to decode Hendrix, which seemed outlandish at the time. You thought it was kind of a paranormal or metaphysical event when he played. I remember Led Zeppelin I was something I was inspired by and would play along with, too."
So it was really a cocktail of blues-rock and pop when you began playing. Where did the country influence come in?
You can read upto 3 premium stories before you subscribe to Magzter GOLD
Log-in, if you are already a subscriber
Get unlimited access to thousands of curated premium stories and 5,000+ magazines
READ THE ENTIRE ISSUE
February 2020