Blues On The Move
Full-fat blues power from a compact and portable head made in the UK
Based in Essex, amp guru David Lane is well known for his amp repair and customising work, and for some time now he's also been building his own range of all-valve amplification. Last year, we looked at David's Classic Blues 30, which is a close reproduction of the legendary Marshall JTM45, complete with a pair of KT66 output valves. As anyone who's plugged into one will know, the JTM45 is big and loud – so this month we've picked out David's latest addition, a compact lower-output alternative called the Classic Blues 15. It keeps the same circuit and layout but swaps KT66s for a pair of 6V6s to produce around 15 watts.
Like its bigger brother, the Classic Blues 15 is a traditional all-valve head that's surrounded by a tough vinyl-clad plywood sleeve with a heavyweight perforated-steel rear-panel to protect the valves and help keep things cool. The electronics sit in a robust steel chassis, which supports all the valve bases and a generously sized pair of mains and output transformers.
Inside, the electronics sit on a heavy-duty eyelet board – a thick slab of Bakelite drilled and fitted with brass eyelets into which the resistors and capacitors are soldered, with hand-wired pots and valve bases bolted to the chassis. Eyelet boards tend to be associated more with American designs because this is how vintage Fenders were built, while many old British amps favoured turret board construction. In terms of audio fidelity and standing up to the knocks, there's little or no difference between the two methods. What's more important on valve designs like this one is the parts quality and layout.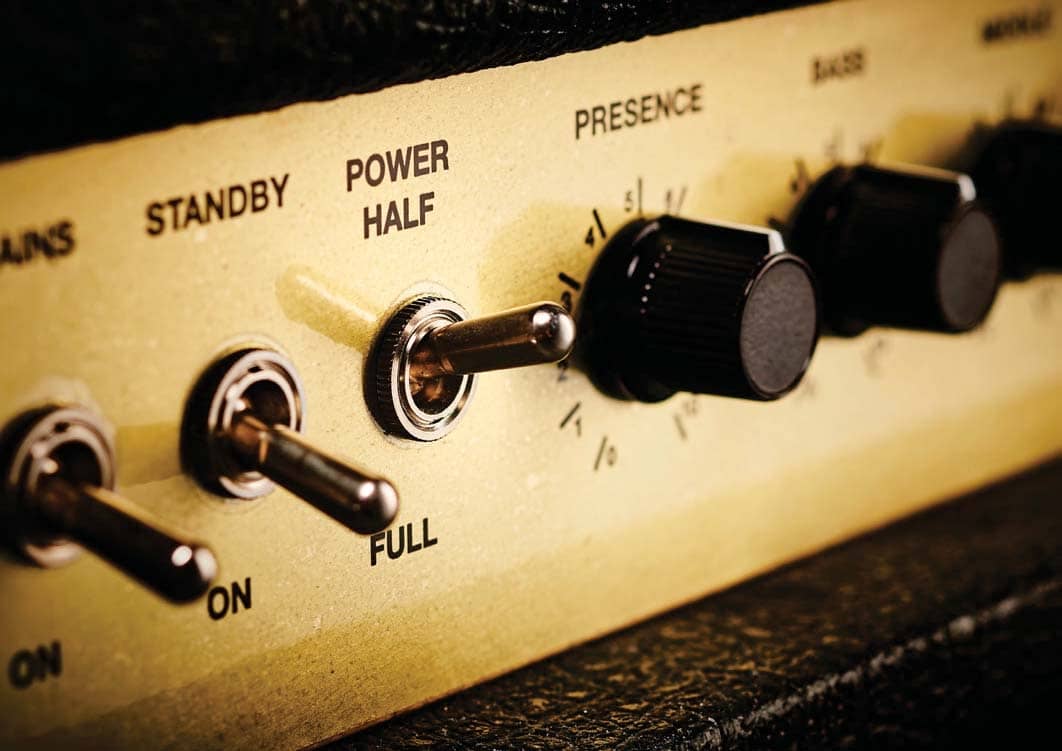 Like David's other amps, the Classic Blues 15's internals are meticulously assembled, with clean bright soldering and carefully routed wiring. It's clear from this build that everything's been put together by somebody who knows a lot about old-school valve amplification: top-quality components include Alpha pots, Mallory capacitors and transformers by Transformer Equipment from Sandwich in Kent, who previously supplied Cornford amplifiers.
You can read up to 3 premium stories before you subscribe to Magzter GOLD
Log in, if you are already a subscriber
Get unlimited access to thousands of curated premium stories, newspapers and 5,000+ magazines
READ THE ENTIRE ISSUE
November 2020