Bare Knuckle 'T-Top' Humbucker
Continuing this issue's customisation theme, deputy editor David Mead heads off to Bare Knuckle Pickups in Cornwall to try his hand at the deceptively difficult art of winding pickups, embarking on his very own PAF to enlightenment…
We'll begin with a confession: w once upon a time, I was a serial pickup-changer. Every time I bought a new guitar, the stock pickups would be out of it before you could say "knife". The guitars from that era that are still with me – which is most of them – have a range of Seymour Duncan Alnico Pro II single coils, Custom Custom humbuckers, David White Old Glories and, more recently, a Bare Knuckle here and there. When I switched to playing acoustic guitar almost exclusively back in 2005 or thereabouts, the madness ceased. I mean, they tried to make me go to rehab, but I said, "No, no, no…"
All this being said, one of the projects that I have been meaning to get around to for years is what amounts to performing a factory reset on my 2001 Les Paul Standard. I realize it's a fool's errand to try and transform a contemporary guitar into a true vintage piece, but I've always reasoned that this isn't the point. My most admired guitar sound is to be found on Sleepy Time Time from Live Cream, performed on Clapton's 'Fool' 1964 SG Standard, which would have been around four years old at the time. Not 'vintage' at all, then: a mere four-year-old. So the mission is to try and return my Les Paul to 'fresh out of the box' status… but from an early 1960s box, if you catch my drift.
When the opportunity came up to kickstart 'Project Retro' by winding my own pickup at Bare Knuckle HQ in Falmouth, I jumped at the chance. After all, I'd watched the process before, both on video and in the flesh, and so I reasoned, 'How hard can it be?' I was in for a shock. It's hard.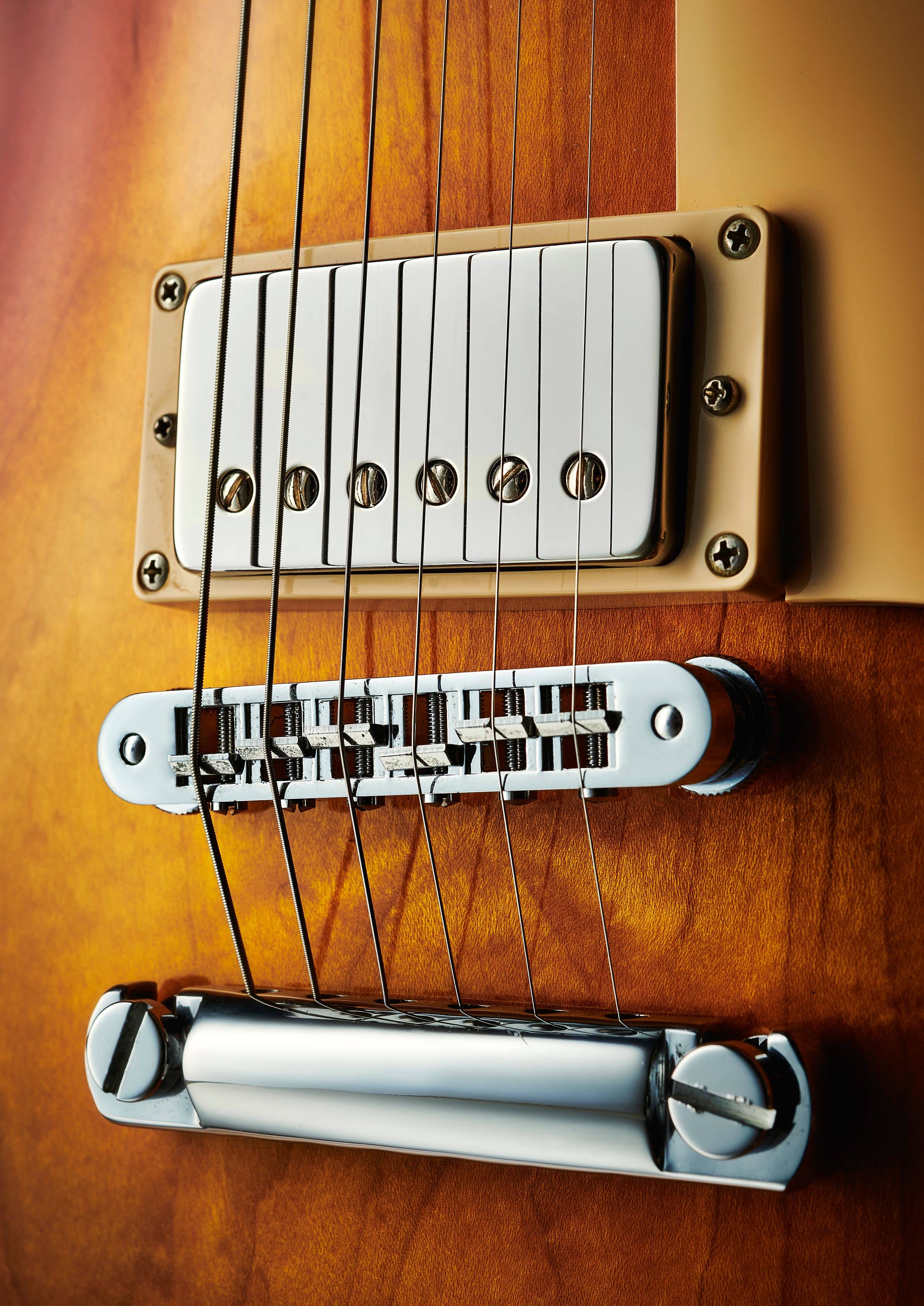 A Proper Wind-Up
After arriving at Bare Knuckle's workshop, the first shot across my over-confident bows was being told, "Nobody winds a perfect coil first time. It will probably take you four attempts at least before you get a usable one." Suitably unnerved, I met with the managing director and main man Tim Mills who said he would show me what was involved in winding a pickup and then set me loose to follow his lead.
"We're just wrapping the wire around a coil former or a bobbin," he told me. "But we've got a couple of variables in there, tension being the main one, and how we actually lay the coil in the coil-former."
If I didn't manage to get the tension in the wire right, which was being fed from a spool on the floor between my feet, things were set to go horribly wrong.
"We're controlling speed, rotation and the tension of the wire and its positioning onto that coil," Tim continued. "So, if we hold the wire too tight, we run the danger of snapping, or we could stretch it. If we're stretching the wire as it goes on, effectively, more wire than we might want is actually going onto the coil, the dc resistance will go up, the voice in the pickup will change, and it probably won't sound very nice."
You can read up to 3 premium stories before you subscribe to Magzter GOLD
Log in, if you are already a subscriber
Get unlimited access to thousands of curated premium stories, newspapers and 5,000+ magazines
READ THE ENTIRE ISSUE
Summer 2019