AFFORDABLE VINTAGE
Not every vintage guitar is a 'holy grail' but there are still plenty of gems to be discovered outside the realm of collector-grade classics. Here's how to find them
Rod Brakes & Jamie Dickson
Few players are immune to the charm of old guitars. Yet the instruments we've all grown up idolising are, in many cases, way out of reach of the average player's budget. As the saying goes, an object is only worth what people are willing to pay for it – and that also rings true with vintage guitars, where the desirability of golden-era instruments propels them to six-figure values in some cases. But it's important to remember that those 'perfect' guitars are driven up in price by the needs of collectors, for whom originality, condition, rarity and provenance of a guitar are paramount. Most players aren't collectors, however – they just like the feel of old, played-in guitars and the character that years and use impress upon an instrument. So that means wherever there are factors that put collectors off, you are in with a chance of finding a 'player's-grade' bargain – a classic guitar that sounds and looks the business but which falls outside of that seriously expensive zone inhabited by pristine 60s Strats, all-original Blackguard Teles and the like.
There isn't a single route to such bargains, either. Sometimes you might find a really nice refinished guitar that's half what it might otherwise cost because of the non-original paint. Or you might find yourself drawn to a forgotten classic: a model that's great-sounding, original and old but not one of the hallowed group of 'holy grail' models. Maybe the year the guitar was made in isn't reckoned among the great eras of production – but the guitar is still good. Factors such as these are shifting sands but navigate them carefully and you can end up with a really characterful, capable vintage guitar in your hands for new-guitar money.
Over the next few pages we explore the practical pros and cons of owning vintage guitars and suggest some promising areas to look for good-value vintage. Not all of the guitars featured are dirt cheap – our criteria for inclusion takes in everything from eye-popping bargains to instruments that are comparable in price to their new-built equivalents or even Custom Shop counterparts. Nor do we argue that vintage is always best – for there are plenty of old dogs that will never take to new licks on the market, too. Instead, we've aimed to help you find an old guitar that's a good fit for you at a price that's fair – and just maybe a steal. Happy hunting.
MADE TO BE PLAYED
From pickup swaps and body chops to refins, dings and underlings, our panel of industry experts delves into the ever more enticing realm of vintage non-collectibles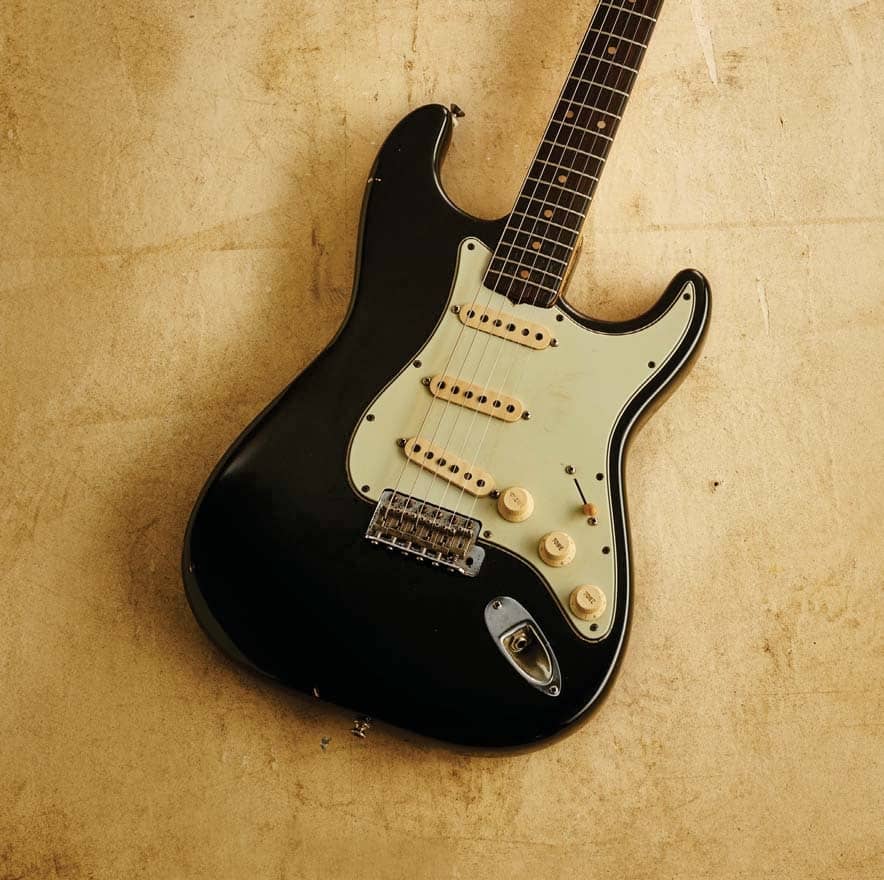 As much as those golden-era classics capture our imaginations when it comes to everyday music-making, a guitar's worth is measured by its value as a working instrument. "People are often too scared to go for these collectable museum pieces," says Scott Cameron of SC Relics. "They don't want an immaculate 1963 Strat because when are they going to use it? They don't want to put a chip in it! People don't want to be held back from playing by being scared they might devalue their guitar. 'Player's-grade' guitars on the other hand aren't museum pieces. They've had a life. They look well used and well-loved. A player's-grade guitar normally shows definite signs of wear and you tend to find something has been changed, or maybe the neck is really played in. Of course, they're often some of the best-playing guitars. And people aren't so worried about dinging them off a drum kit!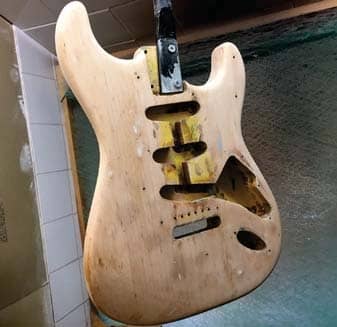 "Whenever I read about a player'sgrade guitar online and look at the spec list, it might say something like it's 'had a refret', 'one of the tuners is not original', 'one of the pots has been changed' – that sort of thing. We'll often see player'sgrade [pre-CBS Fenders] with nasty old refinishes. They can be really hammered old guitars with a terrible refinish from the 70s, like leftover kitchen paint. We had one in for a strip and refinish recently that smelled of old paint and cigarettes and spilled alcohol but we were like, 'This thing is so cool!' The guy who brought it in said, 'Yeah, I bought it for two grand about 10 years ago and I'm just getting around to sorting it out.' Bargain!"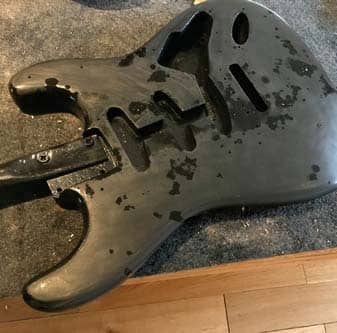 "There was a 50 per cent rule of thumb with respect to the value of refinished guitars but I think the gap is closing," Luke Hobbs of Gardiner Houlgate tells us. "Especially if it's a really good playing guitar. I had a '63 Strat in an auction a couple of years ago and it was refinished in black. It had original pickups but it'd been routed out for a humbucker and had cavity repairs. It had a replacement scratchplate, because the original had been butchered to allow for that humbucker; a couple of replaced pots; a replaced switch; and a couple of the tuners were repros. Plus the neck had been refinished. And it had had a refret. But it was a phenomenal player.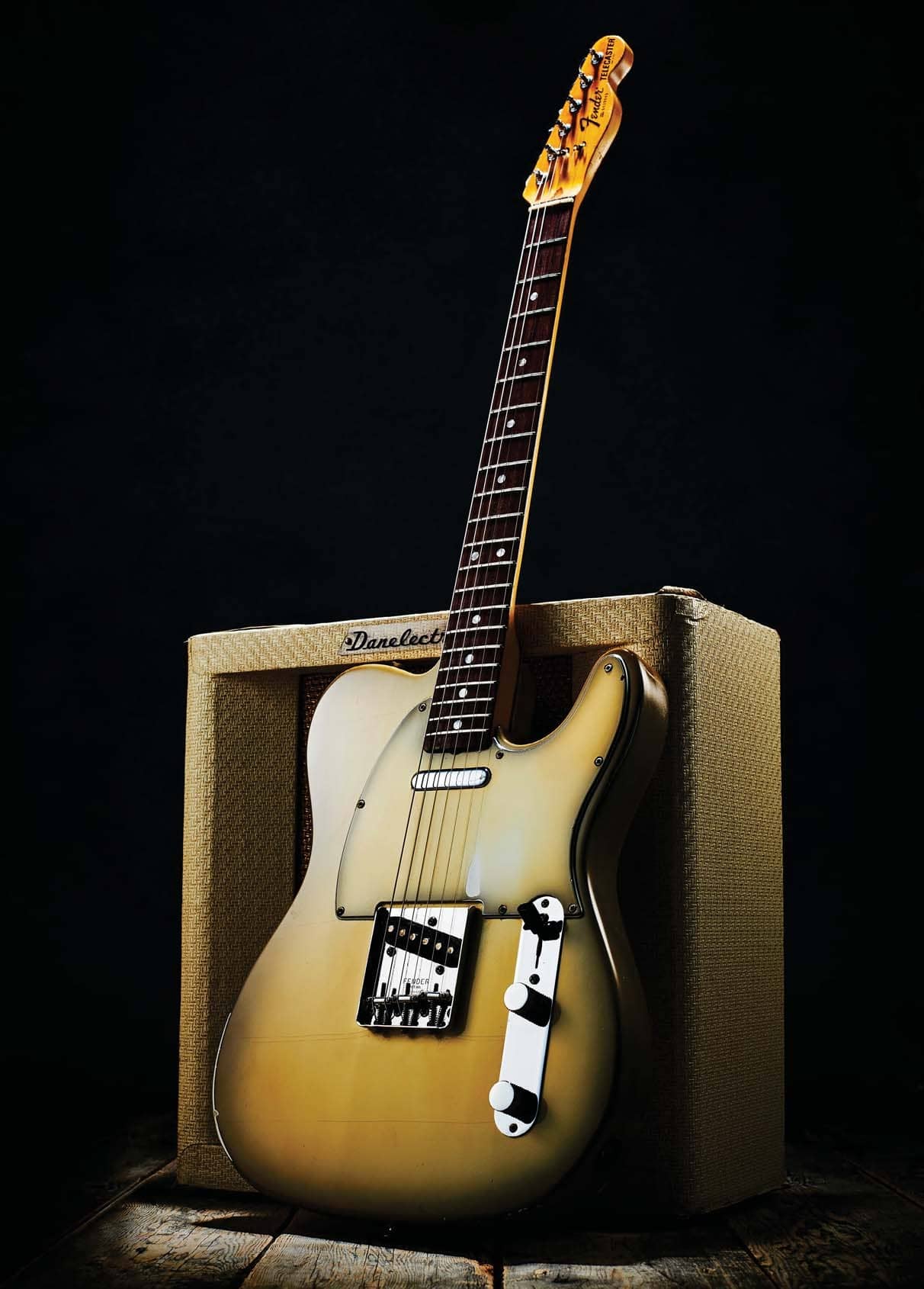 It sounded incredible! There were two people bidding against each other and it fetched nearly double what we were expecting. If it's not original, it's got to be a good-playing guitar."
While it is common for people to set about gradually restoring such guitars back to a more period-correct condition, this does not necessarily guarantee improvements in terms of sound and feel. Matt Gleeson of Monty's Guitars explains: "If you've found a guitar with, say, a 50s neck but the other parts are non-original, you could keep your eyes open and gradually obtain a 50s body, bridge, pickups and so on, so you eventually end up with a 50s guitar. It's a more affordable way to get something 'golden era'. But be aware you might get all your 50s bits, put it all together and find it sounds like toilet! You might even find you want to put it back to how it was when you bought it. But the beauty of doing things like that is the journey through it all – you learn so much. It's a real treasure hunt."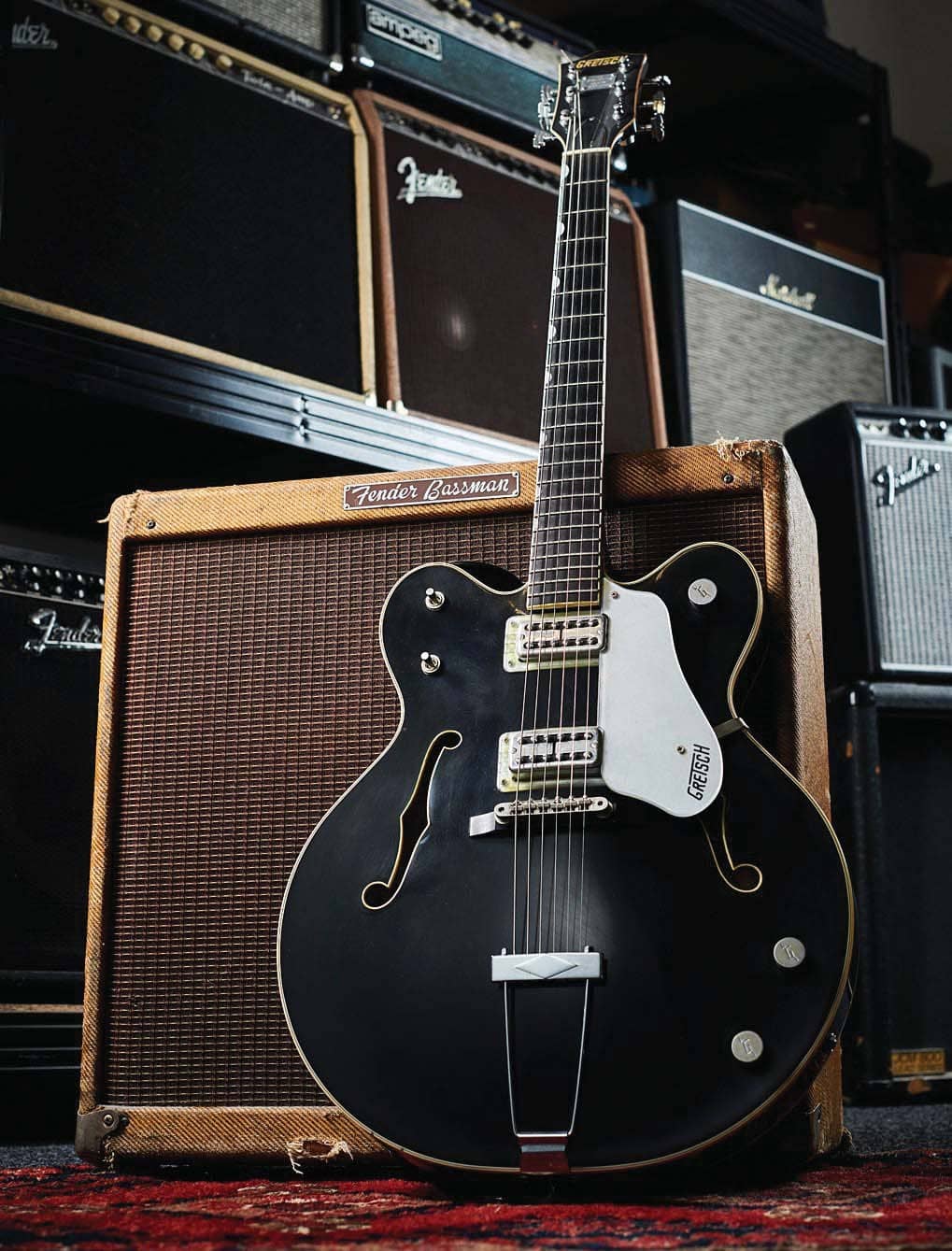 "Back in the 70s, when a 60s Strat was just a secondhand guitar, a lot of those so-called 'golden era' guitars did have mods done," recalls guitar dealer Richard Henry. "People added different tuners and bridges, swapped out pickups, they cut up the old celluloid 'guards for different switches, they refinished them, and they stripped them down to natural and oiled them. And where are all those guitars now? I'll tell you where they are: they've mostly been restored to their original condition. A lot of people don't really care, as long as they can get it at the right price. Everybody likes a bargain.
"They've got a bad rep but I think some of the 70s Gibsons are cool guitars," Richard adds. "In the 80s, people used to say, '70s Gibsons are rubbish,' because of the volutes and pancake bodies. But it was just a progression from the late-60s reissues. They might have a laminate construction but they were still being made in the Kalamazoo factory. People like Clapton and The Stones were buying guitars that were made in the 50s and 60s but a lot of those classic 70s rock bands, like Thin Lizzy, used Norlin-era Gibsons. And the Sex Pistols redefined rock music in the 70s with their Norlin-driven wall of sound."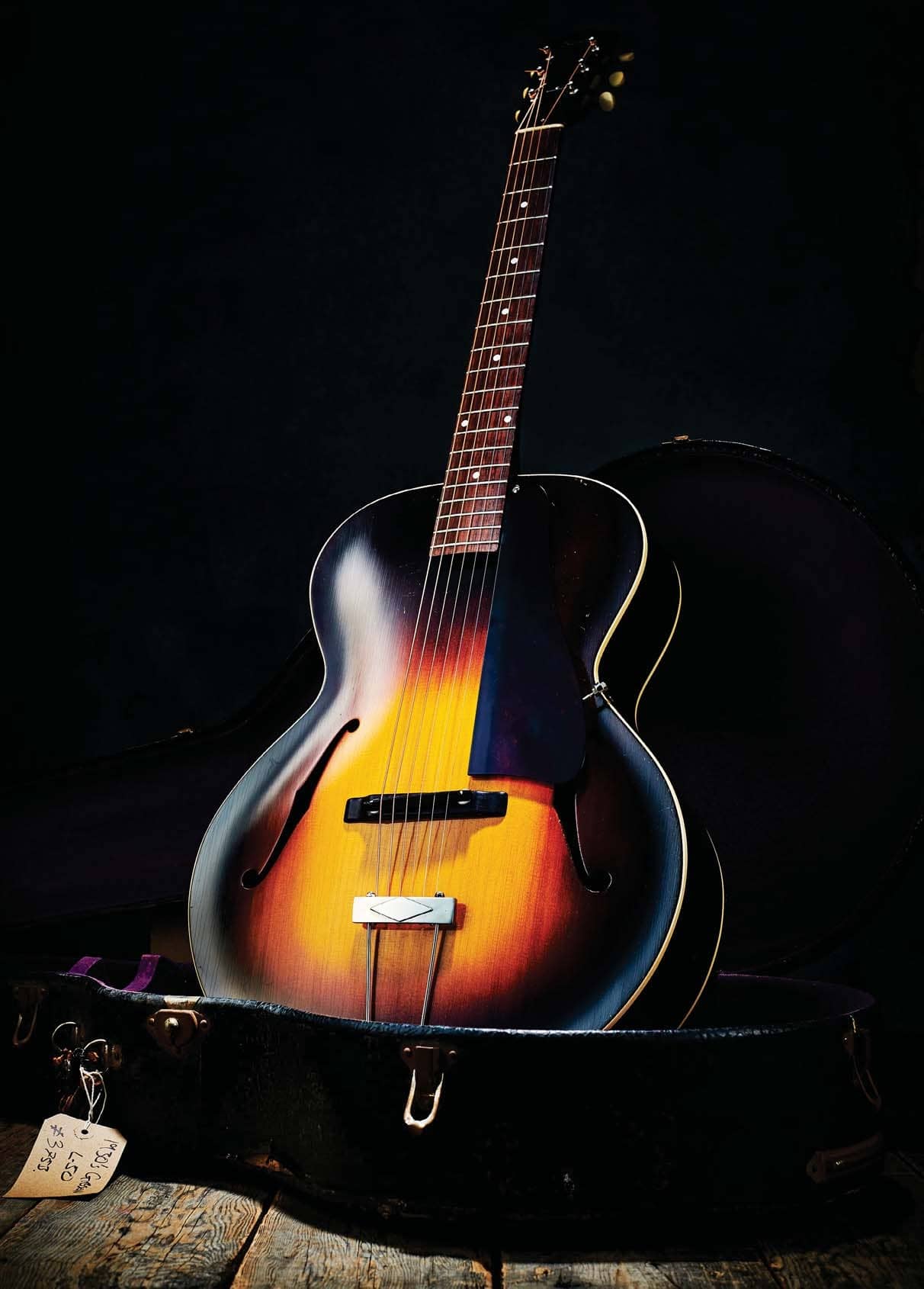 WHAT IS VINTAGE?
We all know what we mean when we say, 'vintage guitar'… Don't we?!
"The word 'vintage' isn't a very accurate term as far as guitars go," concedes veteran guitar trader Richard Henry. "When I was just getting into guitars in my early teens, they were just used guitars. I started off playing a '64 [Fender] Mustang – Olympic White with a tortoiseshell 'guard – and I thought it was cool. My first serious guitar was a '78 Les Paul Custom. Today, it's over 40 years old and could be considered 'vintage' but when I got it, it was eight years old!"
"There was always a rule of thumb that early 70s and prior was 'vintage' as far as guitars go," recalls Luke Hobbs of Gardiner Houlgate auction house. "But now, people are calling 80s guitars 'vintage'. It's almost the 'new vintage' era. 80s Japanese-made Fenders have shot up in value. I've seen the prices virtually double in the past 10 years. Even the 90s Japanese Fenders have gone up significantly in price because people see the quality in them as instruments. The Jags and Jazzmasters from the 80s and 90s have come on leaps and bounds. People are asking for £1,000 plus for them now. I think if you want an obtainable long-term investment, 80s Japanese-made Fenders are a good way to go."
"It's weird to say it because it doesn't feel like it's really 'vintage' but 90s Mexican Fenders are kind of getting that way," says Matt Gleeson of Monty's Guitars. "The woods are really good and you can get them for sod-all money, plus getting aftermarket parts for them is really easy. Whereas the same can't always be said for a 70s guitar."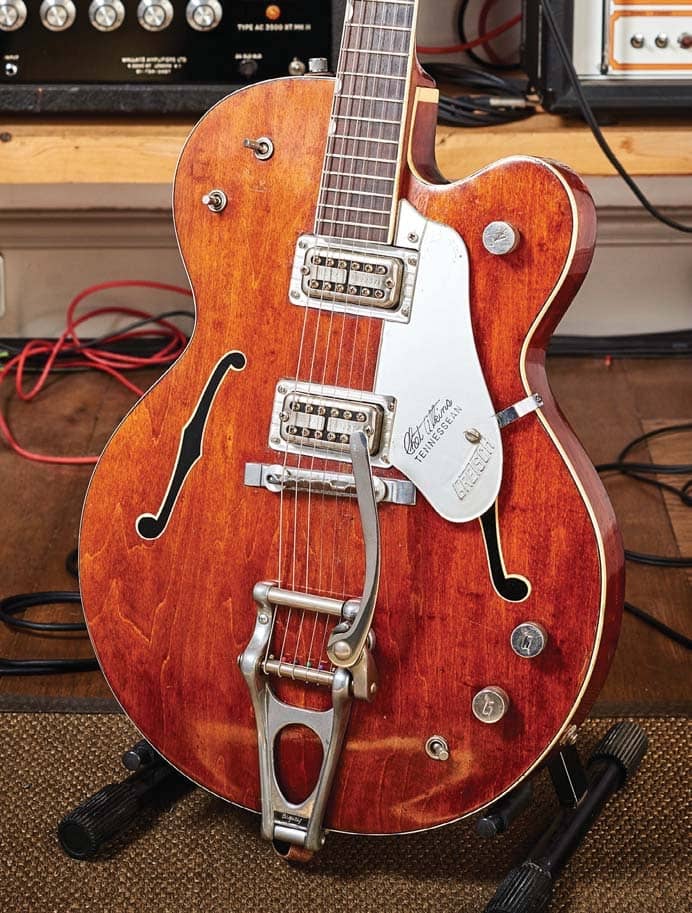 Although the guitar building industry has had its share of ups and downs over the years, there are always plenty of hidden gems available on the used market that are all too easily overlooked. "If you're not looking at the classic models like Strats, Teles and Les Pauls, I'd say the key thing is to approach guitars with an open mind," advises Paul Tucker of Vintage 'n' Rare Guitars. "If you buy an ES-120T, for example, don't expect it to play like a 335. As far as Gibsons go, I think the best era to buy today with respect to value for money is the late-80s stuff. It's a bit of a sleeper era that often gets overlooked, particularly when it comes to Les Paul Standards and Customs. The quality is fantastic after Henry [Juszkiewicz] went in and shook things up. He took it back to a more historic ethos in terms of design.
You can read up to 3 premium stories before you subscribe to Magzter GOLD
Log in, if you are already a subscriber
Get unlimited access to thousands of curated premium stories, newspapers and 5,000+ magazines
READ THE ENTIRE ISSUE
November 2020