Shifting Gear
Guitar World
|
January 2020
FROM AVANT-GARDE ELECTRICS TO AFFORDABLE ACOUSTICS, MINI AMPS TO MIGHTY APPS, COATED STRINGS TO BRILLIANT BRACINGS AND BEYOND, GUITAR WORLD REVISITS A DECADE OF UNBRIDLED INNOVATION.
Chris Gill and Paul Riario
DURING MOST PREVIOUS decades, significant shifts took place in the guitar manufacturing industry that both defined an era and established new directions for the future. For example, the Thirties are remembered as a "Golden Era" for acoustic guitars (particularly Martins and Gibsons) as well as for the introduction of the first electric guitars. The Fifties are known for the commercial birth of the solidbody electric, and the Seventies are known for the decline of major players like Fender and Gibson and the rise of Japanese imports like Ibanez and Takamine. The Eighties are remembered for the dominance of Super Strats and hot-rodded high-gain amps, while the Nineties saw a retro-inspired resurgence of quirky Sixties designs like Jazzmasters and imported "pawn shop prizes" along with the rise of boutique guitars, amps and pedals.
However, the last decade's biggest gear trend may be that there were no dominant overall trends, but rather numerous smaller ones. This is most likely a reflection of the popular music industry's movement away from guitar-based music. Although the guitar may not play as prominent of a role in pop music as it did in the past, any dedicated music fan or reader of this magazine can attest that there's a hell of a lot of great guitar music out there. It's just splintered into numerous different factions — metal, blues, indie, progressive, classic rock and so on — that all have large and robust followings. This, in turn, has inspired companies to concentrate more on what they do best and find their own individual niche, instead of trying to chase the next big thing in an effort to keep up.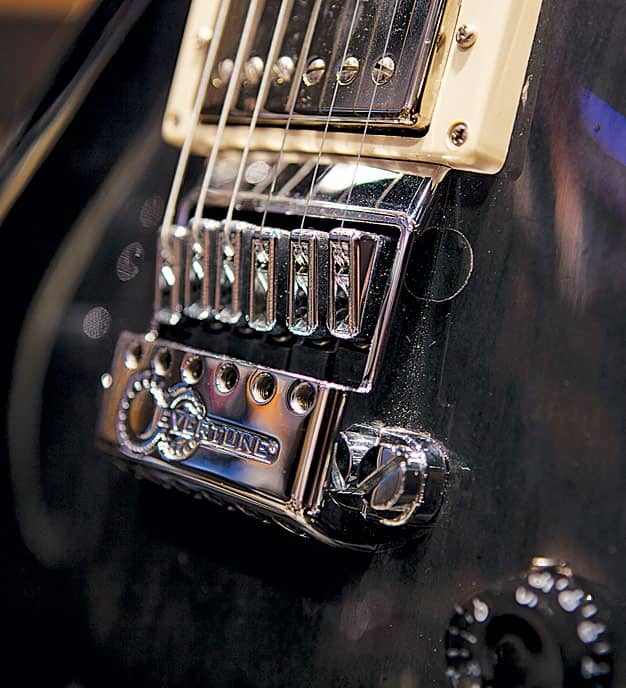 The end result of this is that guitarists now probably have more variety to choose from than ever. Traditional guitar designs are still plentiful for players who prefer those, but if you're more adventurous you can easily find guitars, amps and pedals from numerous innovative companies that are thriving instead of just surviving on the outskirts of larger movements. Perhaps the biggest surprise to us was the increased popularity of electric instruments with features like headless necks, fanned frets and extended tuning ranges that previously were considered too unorthodox and unusual by the masses. Even acoustic guitarists seemed to be more accepting of change, as acoustics with smaller body sizes and rounder shapes challenged the dreadnought's dominance for possibly the first time since the Fifties.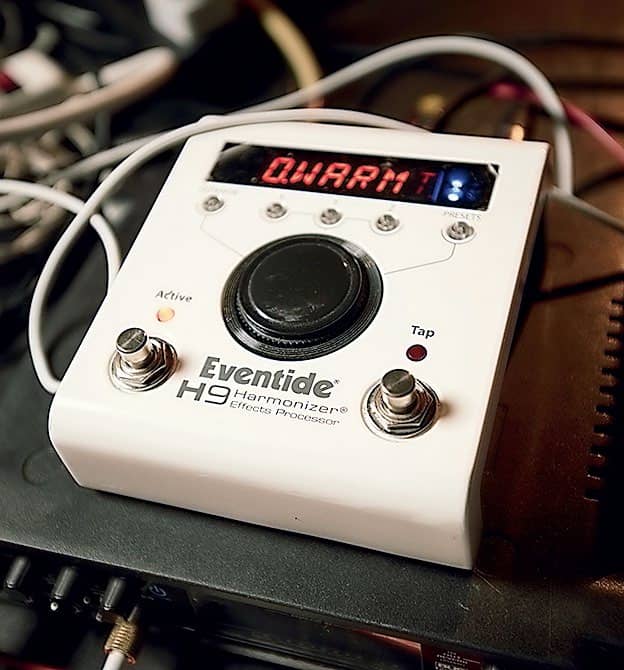 The absence of overriding trends has caused a few casual observers to claim that the guitar is dead, or at least not as popular as it used to be. This attitude was exacerbated by the mainstream media, which published numerous articles about the death of the guitar in the wake of Gibson's bankruptcy woes and Fender's IPO withdrawal. Despite those apparent setbacks, the industry has bounced back with a vengeance. Gibson is now moving forward again under new ownership, and Fender is making impressive profits and has significantly reduced its debt. While a few companies closed their doors over the last decade, many newcomers have come along, and many of them have succeeded quite impressively. Speaking of successful newcomers, one that showed up out of left field is Reverb.com. Up until their launch in 2013, the most popular online platform for buying and selling musical instruments had been eBay. Reverb.com has since eclipsed the e-commerce behemoth here and parlayed their success from not only being an online music gear marketplace, but also as an authoritative voice for guitarists with informative content, videos and how-to articles.
Perhaps the most significant development of the last decade is something more subtle — an overall increase in quality and an upsurge of truly great gear for affordable prices. Whereas vintage guitars and amps were considered necessities for professional players in the not-so-distant past, today many companies are manufacturing gear that's better than anything offered before. Meanwhile, technology is developing at a mind-boggling pace, and exciting developments are introducing new sounds as well as reviving classic tones that once were mostly out of reach. The present is one of the most exciting times to be a guitarist since the early Fifties, and the decade ahead is certain to deliver an abundance of surprises for players of our favorite instrument.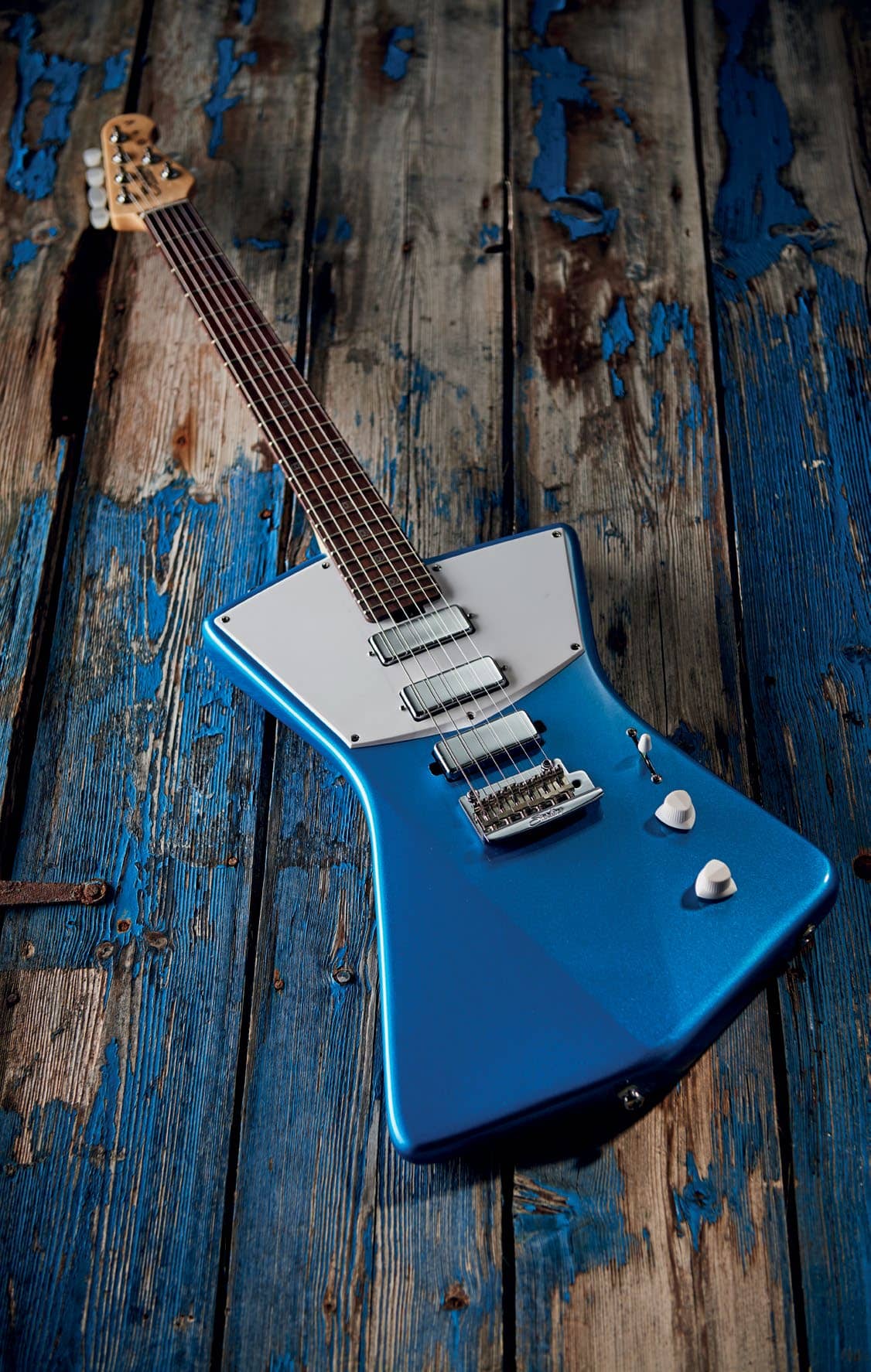 ELECTRIC GUITARS
IT WAS 2017 when The Washington Post declared — rather convincingly and buttressed by statistical facts — the death of the six-string electric. But if you dug deep into the article, it seemed to somewhat conflate the notion that the lack of guitar heroes was one of the primary sources for declining sales in electrics. Fast-forward two years, and we now know that couldn't be more wrong. But let's also be fair: "guitar culture" in the mainstream and its original guitar heroes have waned every decade since the Sixties. In its wake, what seems to have emerged is the electric guitar remained as the star of the show, and its players have adopted a secondary role, but in far more focused and resourceful ways. Players like Tosin Abasi, St. Vincent, Jason Richardson and Nita Strauss — while not household names — have steered the sound and fury of guitar music in far more technical and textural avenues, which has bolstered the idea that electric guitar music is far from being on life support. Take, for example, the rapid acceptance and demand for seven- and eight-string guitars, baritones, fanned frets and extended-range guitars, with Ibanez, Jackson, Caparison, Kiesel, Jericho, Schecter, ESP, Mayones and Dean leading the way with a bevy of custom and affordable standard models that possess some of these features. What's encouraging is most of these manufacturers are always on the forefront in fostering the next generation of cutting-edge players evidenced by the many signature guitars released in this space. More importantly, you can't ignore the fact that these kinds of guitars are so much easier to play. Nearly every shred or boutique guitar possesses jumbo-type frets, compound or flat fingerboards and contoured neck heels.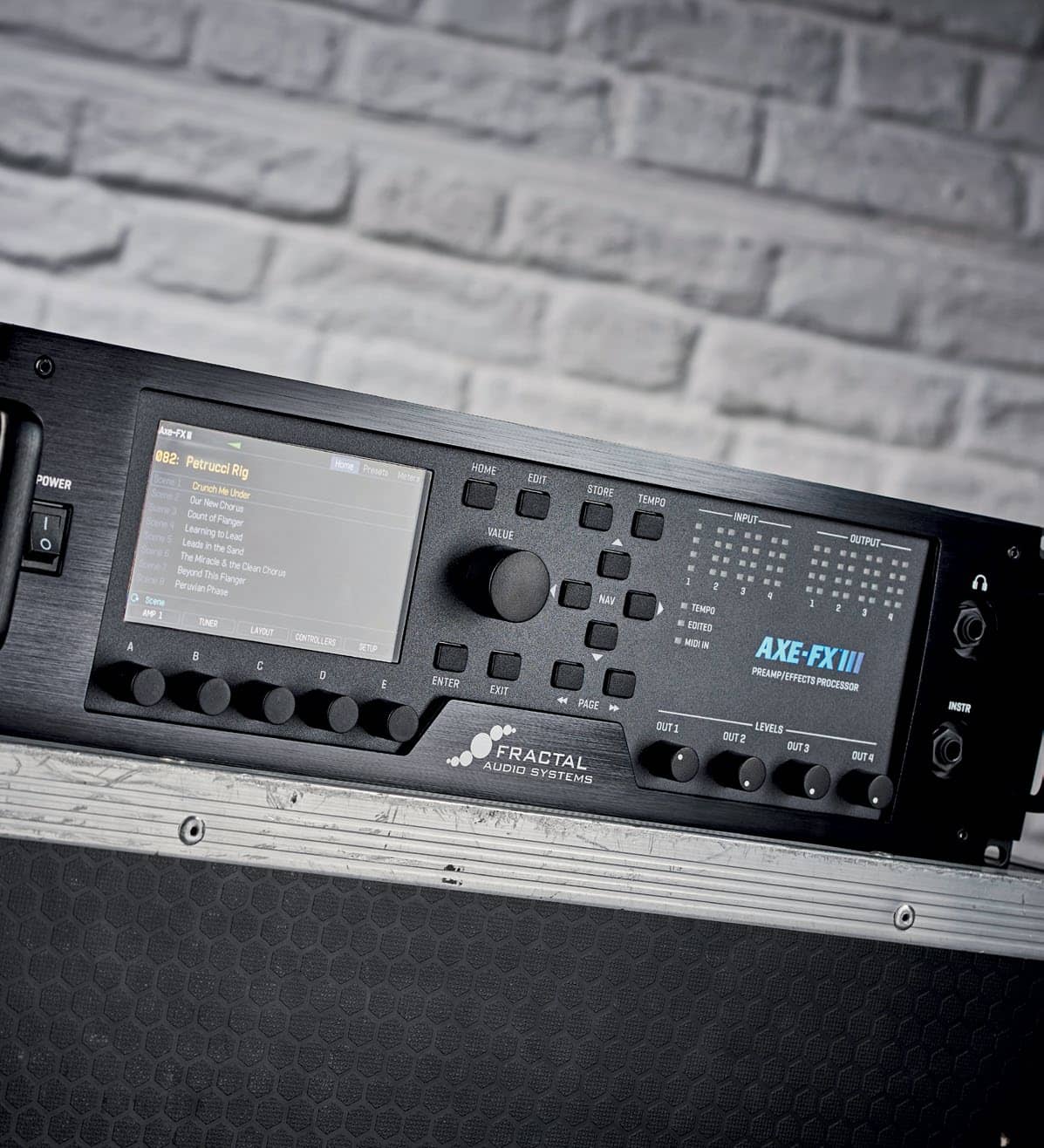 One other major trend has been the unconventional — guitars that eschew tradition and embrace the avant-garde. Strandberg gained traction by employing an ergonomic and headless design with fanned frets, and multi-scale options suited for more advanced and technical players. Musicvox is another company that imbues quirky styling in their groovy guitars, which makes them stand out among classic contemporaries. Relish Guitars features the use of an aluminum frame and magnets, and its modular design allows pickup swapping in seconds. If anything, these guitar companies listen to guitarists and offer custom and precision-built instruments.
If you thought major guitar manufacturers were asleep at the wheel, you'd be wrong, and very much so. Fender, under the leadership of Andy Mooney, has taken the legendary brand to new heights, with a total revamp of every iconic model in their guitar and bass series, as well as introducing new limited-edition runs, rarities and numerous artist models every year. A few years ago you could almost say the humbucker was king, but Fender has proven the single-coil sound has never been more relevant.
PRS Guitars has managed to weather all storms and uncertainty by being one of the most consistent guitar manufacturers that continually, and rather obsessively, build flawless instruments. PRS streamlined their line to Core, S2, SE and Private Stock models in order to accommodate all budgets for guitarists. They also introduced the Silver Sky, a controversial yet innovative guitar designed by John Mayer and Paul Reed Smith. Soon after the initial hysteria subsided over its "borrowed" looks, it has proven to be a sought-after model.
You can read up to 3 premium stories before you subscribe to Magzter GOLD
Log in, if you are already a subscriber
Get unlimited access to thousands of curated premium stories, newspapers and 5,000+ magazines
READ THE ENTIRE ISSUE
January 2020